Sea buckthorn as potential constituent of functional food
Pasji trn - potencijalni sastojak funkcionalne hrane
Authors
Cupara, Snežana
Arsić, Ivana A.
Šobajić, Slađana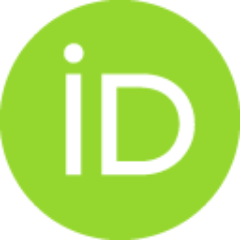 Đorđević, Sofija
Runjaić-Antić, Dušanka
Ristić, Mihailo
Psodorov, Đorđe
Article (Published version)

Abstract
Since nowadays the link between nutrition and health has been established, the industry of food and pharmaceuticals developed a new category- functional food. Medicinal plants became significant for production of functional food, because the biological activities. Sea buckthorn - Hippophae rhamnoides L., is a shrub with fruits that are false, soft and flashy berries. Fresh ripe fruits are commonly used as a rich source of vitamin C and B and fatty oil from fruits and seeds, which is a significant source of carotenoids, vitamins A, D, E and essential fatty acids (EFA). The aim of this paper is to estimate commercially available sample of sea buckthorn as potential constituent of functional food by quantification of EFA and total tocopherols content. The dominant components are oleic and linoleic acid (22,9% and 35,4%), while total tocopherols were 88,6mg/100g. So, tested oil sample could be used in functional food. .
Zbog potvrđene povezanosti ishrane i zdravlja, prehrambena i farmaceutska industrija su razvile novu kategoriju proizvoda - funkcionalnu hranu. Lekovite biljke, kao nosioci bioloških aktivnosti, postale su značajne u proizvodnji funkcionalne hrane. Pasji trn - Hippophae rhamnoides L. (Eleagnaceae) je listopadni žbun sa plodovima u obliku mesnate koštunice. Koristi se svež zreo plod bogat vitaminima B i C i masno ulje iz plodova i semena koje sadrži visok procenat karotenoida, vitamina A, D i E i esencijalnih masnih kiselina. Cilj rada je procena kvaliteta komercijalno dostupnog uzorka masnog ulja pasjeg trna kao potencijalne sirovine za funkcionalnu hranu. Određen je sadržaj esencijalnih masnih kiselina (EMK) i tokoferola. Rezultati su pokazali da su dominantne komponente oleinska i linolna kiselina zastupljene u količini od 22,9%, odnosno 35,4%, dok je količina ukupnih tokoferola 88,6 mg/100g. Zbog visokog sadržaja EMK i značajnog tokoferola, ovo ulje se može koristiti kao dodatak u p
...
roizvodnji funkcionalne hrane. .
Keywords:
functional food / Hippophae rhamnoides L. / essential fatty acids / tocopherol / funkcionalna hrana / Hippophae rhamnoides L. / esencijalne masne kiseline / tokoferol
Source:
Zbornik radova Tehnološkog fakulteta, Leskovac, 2007, 16, 193-197
Publisher:
Univerzitet u Nišu - Tehnološki fakultet, Leskovac