Sectroscopic study of stability and molecular species of 12-tungstophosphoric acid in aqueous solution
Authors
Holclajtner-Antunović, Ivanka
Bajuk-Bogdanović, Danica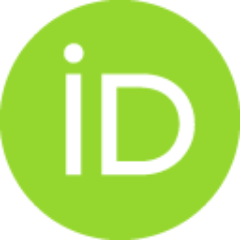 Todorović, Marija R.
Mioč, Ubavka B.
Zakrzewska, Joanna
Uskoković-Marković, Snežana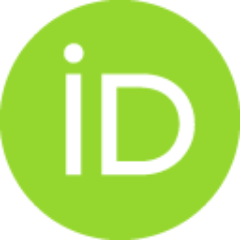 Article (Published version)

Abstract
The various molecular species of 12-tungstophosporic acid (WPA) in aqueous solutions of different pH values (from 1 to 11.5) were investigated by UV, IR, and NMR spectroscopy. The dependence of the attained equilibrium composition in solution on time, concentration of WPA, and type of buffer used was studied. Obtained results indicate that the buffer type and pH value greatly determine the equilibrium composition in the solution. The Keggin structure of the WPA is sustained only up to pH 1.5. With further increase in pH, the decomposition of Keggin anion does not lead directly to the monovacant lacunary anion. Between 1.5 and 2.0. the structures with 2 phosphorus atoms from the Dawson series are dominant as intermediate species. In the pH range 3.5-7.5, WPA is present in the form of the monovacant lacunary Keggin anion. These results are of special importance for the biomedical and catalytic applications of heteropoly compounds (HPCs) and for an improved understanding of the mechanism
...
of their functioning.
Keywords:
heteropolyacids of the Keggin structure / hydrostability / UV / IR and NMR spectroscopy
Source:
Canadian Journal of Chemistry, 2008, 86, 10, 996-1004
Publisher:
Canadian Science Publishing, Nrc Research Press, Ottawa
Funding / projects: