Drug use before and during pregnancy in republic of Serbia
Authors
Petrić, M.
Ilić, K.
Tasić, Ljiljana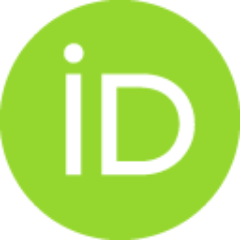 Conference object (Published version)

Abstract
OBJECTIVES: To investigate drug use six months before (SMBP) and during preg- nancy (DP) among Serbian pregnant women (SPW). METHODS: Pharmacy based cross-sectional survey was conducted among SPW between March through April 2009. Specially designed questionnaire was used for collecting data on socio-demo- graphics, health status, and drug (Rx and over the counter) use. Vitamin and iron supplements were not included in the analysis. RESULTS: 260 SPW completed the questionnaire. 69.6% of SPW were 25–34 years old, 75.8% lived in the city area, the majority were high school or college graduates, and 55.4% were pregnant with their first child. 9.4% of SPW had a chronic disease. There was not a statistically significant decrease in the percentage of SPW taking drugs DP compared to SMBP (53.9% and 53.0%, respectively), as well as in an average number of drugs taken (1.54 o 0.73 and 1.45 o 0.66 drugs/women, respectively (range 1 to 4 before and during pregnancy)). The most frequent
...
ly used drug classes by SPW were: analgetics/antipyretics, hormones, antiinfectives, tocolitics and anti-hypertensives (25.5%, 25.5%, 19.7%, 13.7%, and 7.3%, respectively). The most frequently used analgetic/antipyretic was paracetamol (62.83%), while the most frequently used anti-infectives were penicillins and cepha- losporins (77.0%). The only used tocolitics were fenoterol and hexoprenaline and the only used hormones were dydrogesterone and progesterone. Drugs that were used belonged to these FDA fetal risk categories B, C, and D (diazepam, alprazolam and diclofenac in the 3 rd trimester) (52.6%, 26.3%, and 15.8% respectively). SPW did not use drugs in the FDA category X. Before pregnancy folic acid usage was low (5.5% PW) while during the 1st, 2nd and 3rd trimester of pregnancy usage was 69.96%, 15.05%, 5.93%, respectively. CONCLUSIONS: Differences in drug use DP and SMBP among SPW was negligible. The most frequently used drug classes during pregnancy were: analgetics/antipyretics, hormones, antiinfectives, tocolitics and antihypertensives.
Source:
Value in Health, 2009, 12, 7, A296-A296
Note:
POSTER SESSION I
INDIVIDUAL'S HEALTH—Patient-Reported Outcomes Studies