Pharmacology of oral hypoglycemic drugs
Farmakologija oralnih hipoglikemijskih lekova
Authors
Savić, Miroslav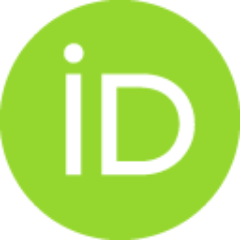 Article (Published version)

Abstract
In patients with diabetes mellitus type 2, non-insulin antihyperglycemic therapy is aimed to control symptoms of hyperglycemia and to limit microvascular complications. It is introduced early after diagnosis of the disease. Antihyperglycemic agents may predominantly act through one of four ways. The involved mechanisms are: enhancement of insulin secretion, through which act sulfonylureas, meglitinides and two types of incretin mimetics - glucagon-like peptide-1 (GLP-1) receptor agonists and inhibitors of dipeptidyl peptidase-4 (DPP-4) activity -gliptins; suppression of hepatic glucose production - biguanides; enhanced sensitivity to insulin - thiazolidinediones, and decrease of the rate or extent of glucose absorption: islet amyloid polypeptide (amylin) analogs and α-glucosidase inhibitors. With exception of GLP-1 receptor agonists and pramlintide, a synthetic form of amylin, all these drugs are administered orally. Currently, lifestyle modifications and metformin are the cornerstone
...
of the initial management of type 2 diabetes mellitus, while the meglitinides, GLP-1 agonists, gliptins, sulfonylureas and thiazolidinediones represent components of dual or triple therapy, as necessary. Pramlintide and α-glucosidase inhibitors are mainly used as adjuncts to other therapeutic measures. Besides the mechanisms of action, safety profiles of different drug classes are of huge importance in governing the choice of therapy for individual patients.
Kod pacijenata sa dijabetes melitusom tipa 2, cilj neinsulinske antihiperglikemijske terapije jeste kontrola simptoma hiperglikemije i ograničavanje mikrovaskularnih komplikacija. Ova terapija se uvodi brzo nakon postavljanja dijagnoze bolesti. Antihiperglikemijski lekovi mogu prevashodno da deluju na jedan od četiri osnovna načina. Uključeni su sledeći mehanizmi: pojačanje sekrecije insulina, kako deluju derivati sulfonilureje, meglitinidi i dva tipa mimetika inkretina - agonisti receptora za glukagonu-sličan peptid-1 (GLP-1) i inibitori dipeptidil peptidaze-4 (DPP- 4) - gliptini; supresija hepatičke produkcije glukoze - bigvanidi; pojačana osetljivost tkiva na insulin - tiazolidindioni, i smanjenje brzine ili stepena apsorpcije glukoze: analozi amiloidnog polipeptida Langerhansovih ostrvaca (amilin) i inhibitori α- glukozidaze. Sa izuzetkom agonista GLP-1 receptora i pramlintida, sintetskog oblika amilina, svi navedeni lekovi se primenjuju peroralno. Trenutno, modifikacije životnog s
...
tila i metformin čine osnovu inicijalne kontrole dijabetes melitusa tipa 2, dok meglitinidi, GLP-1 agonisti, gliptini, derivati sulfonilureje i tiazolidindioni predstavljaju komponente dvojne ili trojne terapije, prema potrebi. Pramlintid i inibitori α-glukozidaze se uglavnom koriste kao dodatak drugim terapijskim merama. Pored mehanizma dejstva, bezbednosni profili različitih klasa lekova imaju izuzetan značaj u izboru terapije za individualne pacijente.
Keywords:
α-glucosidase inhibitors / Gliptins / Meglitinides / Metformin / Sulfonylureas / Thiazolidinediones / inhibitori α-glukozidaze / tiazolidindioni / derivati sulfonilureje / gliptini / meglitinidi
Source:
Arhiv za farmaciju, 2011, 61, 4, 393-405
Publisher:
Savez farmaceutskih udruženja Srbije, Beograd