Medicines in treatment of addictive disorders
Lekovi u terapiji bolesti zavisnosti
Authors
Savić, Miroslav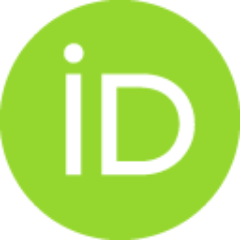 Article (Published version)

Abstract
It is estimated that annual sales of illegal psychoactive substances account for 8% of total international trade. The large consumption of alcohol and tobacco, as socially accepted drugs, as well as of several classes of medicines (such as opioids and benzodiazepines, though with relatively small contribution) add to the patient population with established addiction. By misuse of these psychoactive substances one bypasses the mechanisms which regulate dopamine release in mesolimbic pathway, with consecutive non-physiological activation of reward pathway. Medicines in therapy of addiction may relieve the detoxification process and support the relapse prevention. Methadone, buprenorphine and naltrexone are used in treatment of opioid addiction; disulfiram, acamprosate and naltrexone in alcohol addiction, while nicotine, bupropion and varenicline are options in tobacco addiction. Clinical efficacy of these drugs, in sum, only partially fulfills the expectations of patients and their famil
...
ies. Additionally, distinct therapeutic approaches, such as the principle of substitution with less harmful, but still addictive medicines, are subjected to ethical and professional scrutiny. Among newer options, the remarkable one is the development of vaccines, which stimulate production of antibodies specific for the psychoactive compound used as a hapten. Antibodies sequester the psychoactive compound in the blood circulation, denying its distribution into the brain (pharmacokinetic antagonism). Two vaccines, aimed for nicotine and cocaine addiction, are currently in the advanced phases of clinical investigations.
Procenjuje se da godišnji promet ilegalnim psihoaktivnim supstancama u svetu iznosi 8% ukupne međunarodne trgovine. Populaciju pacijenata kod kojih se razvila adikcija dodatno povećavaju široka primena alkohola i duvana, kao legalnih sredstava uživanja i, sa relativno malim doprinosom, određenih klasa lekova (poput opioida i benzodiazepina). Zloupotrebom ovih psihoaktivnih sredstava zaobilaze se mehanizmi regulacije oslobađanja dopamina u mezolimbičkom putu, sa ne-fiziološkim aktiviranjem puta nagrade. Lekovi u terapiji adikcije mogu da olakšaju proces detoksikacije, kao i da doprinesu prevenciji relapsa. U terapiji adikcije od opioida koriste se metadon, buprenorfin i naltrekson; adikcije od alkohola, disulfiram, akamprosat i naltrekson, a adikcije od pušenja, nikotin, bupropion i vareniklin. Klinička efikasnost ovih lekova, zbirno, samo delimično ispunjava očekivanja pacijenata i njihovih porodica. Dodatno, pojedini terapijski pristupi, kao što je princip supstitucije manje štetnim s
...
redstvom zavisnosti, predmet su etičkih i stručnih rasprava. Među novim opcijama, ističe se potencijal razvoja vakcina, koje indukuju proizvodnju antitela specifičnih za psihoaktivno sredstvo koje je imalo ulogu haptena. Antitela zadržavaju psihoaktivno jedinjenje u cirkulaciji i sprečavaju njegovu distribuciju u moždano tkivo (farmakokinetički antagonizam). Dve vakcine, za adikciju od nikotina i kokaina, nalaze se u odmaklim fazama kliničkog ispitivanja.
Keywords:
Addiction / Cocaine / Ethanol / Nicotine / Opioids / adikcija / opioidi / alkohol / nikotin / kokain
Source:
Arhiv za farmaciju, 2012, 62, 2, 147-155
Publisher:
Savez farmaceutskih udruženja Srbije, Beograd