Biological medicines: Three decades of progress
Biološki lekovi: Tri decenije razvoja
Authors
Savić, Miroslav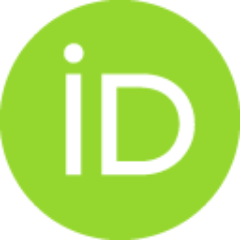 Article (Published version)

Abstract
Any medicine whose active substance is present in living organisms, or derived from living organisms, may be considered as a biological product. Vaccines, blood derivatives and products, or hormones isolated from animal or human tissues are produced by traditional biotechnological means and have a long history of use as biologies. With introduction of the recombinant human insulin in 1982, there started an era of 'high-tech' biological medicines, also known as biopharmaceuticals. Recombinant proteins, produced by recombinant DNA technology, and monoclonal antibodies, whose development was based on hybridoma technology, comprise the majority of biopharmaceuticals. The necessity of using biological methods for full characterization is considered by the drug regulation authorities as the key property of biologies, related to complexity and heterogeneity of their structure. Hence, classification of a product as a biological can change over time. For example, the full characterization of an
...
tibiotics by physical and chemical methods is feasible nowadays, and hence these drugs are not regarded as biologies any more. Paradoxically, it is possible that a synthetic product be regarded as a biological medicine, and this is the case with pegaptanib, a pegylated modified oligonucleotide, classified into biopharmaceuticals. Hence, the need of introducing a category of borderline products into classification of medicines is noticeable; these products possess some properties of conventional chemical medicines, in addition to those of biologies.
Svaki lek čija je aktivna supstanca nastala u živom organizmu ili je izvedena iz živog organizma može da se smatra biološkim lekom. Vakcine, derivati i proizvodi od krvi ili hormoni izolovani iz tkiva životinja ili čoveka proizvode se tradicionalnim biotehnološkim postupcima i imaju dugu tradiciju primene kao biološki lekovi. Sa uvođenjem rekombinantog humanog insulina, 1982. godine, započela je era "visoko-tehnoloških" bioloških lekova, koji se često označavaju terminom biofarmaceutici. Većinu biofarmaceutika čine rekombinantni proteini, koji se dobijaju tehnologijom rekombinantne DNK, i monoklonska antitela, čiji se razvoj bazirao na hibridoma tehnologiji. Sa regulatornog aspekta, ključna osobina bioloških lekova jeste neophodnost primene bioloških metoda za njihovu punu karakterizaciju, što je posledica kompleksnosti i heterogenosti njihove strukture. Otuda je klasifikacija nekog proizvoda kao biološkog leka podložna promenama. Na primer, danas se antibiotici ne smatraju
...
biološkim lekovima, s obzirom na to da se u potpunosti mogu okarakterisati fizičkim i hemijskim metodama. Paradoksalno, moguće je i da se lek koji se dobija sintezom smatra biološkim lekom i takav je slučaj sa pegaptanibom, pegilovanim modifikovanim oligonukleotidom, koji se klasifikuje kao biofarmaceutik. Otuda, uočava se potreba da se u klasifikaciju uvede i kategorija graničnih proizvoda, koji pored osobina bioloških lekova imaju i osobine konvencionalnih hemijskih lekova.
Keywords:
Biological methods / Biopharmaceuticals / Biotechnological medicines / biofarmaceutici / biotehnološki lekovi / biološki metodi
Source:
Arhiv za farmaciju, 2012, 62, 4, 352-363
Publisher:
Savez farmaceutskih udruženja Srbije, Beograd