The antioxidant role of ferritin and transferrin in elite athletes
Authors
Martinović, J
Dopsaj, Violeta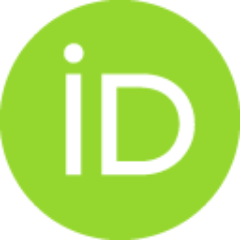 Kotur-Stevuljević, Jelena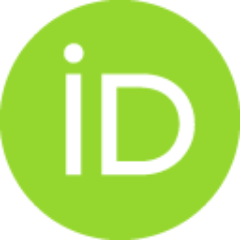 Dopsaj, Milivoj
Kasum, Goran
Nešić, G
Book part (Published version)

Abstract
Physical activity has been shown to increase the production of free radicals to a point that can exceed internal protective antioxidant system. The harmful effects of free radicals are neutralized by activity of antioxidant enzymes and numerous non-enzymatic antioxidants, including vitamins, glutathione, ubiquinone and flavonoids. Defence mechanisms against free radical-mediated oxidative damage also include the iron binding proteins such as transferrin and ferritin. Ferritin and trensferrin are able to restrict the availability of iron to participate in conversion of hydrogen peroxide to toxic hydroxyl radicals by Fenton reaction. Because the endogenous antioxidant system may not be sufficient to prevent exercise-induced free radical generation and consequent oxidative damage, supplementation of antioxidants may have important effect antioxidant status in athletes. The aim of the present work was to examine the association of physiological iron carriers with oxidative stress in elite
...
athletes. One hundred and five elite athletes were divided into two groups: supplemented group which consisted of sixty-five athletes who regularly use antioxidant supplements and control group which consisted of forty athletes that were without antioxidants intake. Following parameters were measured: albumin, ferritin, transferrin, advanced oxidation protein products (AOPP), lipid hydroperoxides (LOOH), biological antioxidative potential (BAP), superoxide dismutase (SOD) and total sulphydryl group concentration (SH groups). Multivariate analysis of covariance (MANCOVA, Wilks' lambda) was performed to test the hypotheses that supplementation (fixed factor) and antioxidative proteins (indicated via albumin, ferritin and transferrin) (covariates) have a significant effect on the oxidative stress parameters (dependent variables). The SOD activity (P=0.024) and sulphydryl group concentration (P=0.042) were significantly higher in supplemented athletes. Multivariate analysis of covariance indicated ferritin (P<0.001) and transferrin (P=0.001) as significant covariates, which have contributed 37.1 % and 22.8% to variability of oxidative stres parameters, respectively. The transferrin exhibited linear relationships with LOOH (R2 = 0.127; P < 0.001) and AOPP (R2 = 0.113; P < 0.001) while ferritin exhibited non-linear (logarithmic) relationships with this parameters (AOPP: R2 = 0.201, y = 82.3 -15.9log(x), P<0.001; LOOH: R2 = 0.256, y = 193 -33.3log(x), P<0.001). In conclusion, proteins that regulate iron transport and storage, transferrin and ferritin, were negatively related with oxidative damage in professional athletes regardless of antioxidant supplementation.
Keywords:
Advanced oxidation protein products / Ferritin / Free radicals / Lipid hydroperoxides / Transferrin
Source:
Ferritin: Functions, Biosynthesis and Regulation, 2012, 101-118
Publisher:
Nova Science Publishers, Inc.