Ibuprofen delivery: Pharmaceutical nanotechnology approach
Authors
Đekić, Ljiljana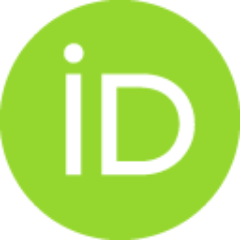 Book part (Published version)

Abstract
Ibuprofen is non-steroidal anti-inflammatory drug (NSAID) widely used for the treatment of pain and inflammation related with rheumatoid arthritis, osteoarthritis, dysmenorrhea, headaches, muscle pain, common cold, after surgery or dental work and for topical treatment of inflammatry conditions of the eye as well as maintaining mydriasis during cataract surgery. There are many problems in manufacturing conventional solid dosage forms such as capsules and tablets due to low flowability and bad tableting behavior. Also, developement of intravenous injection solutions is difficult task due to poor water solubility of ibuprofen. Extremely low aqueous solubility, particularly in acidic media, lowers the dissolution rate, absorption and bioavailability. Also, the duration of action is relatively short (plasma half-life is 1-3 h). Alternatively, ibuprofen was formulated into many topical preparations (e.g., gels, creams, ointments) to reduce the gastric mucosal damage and avoid the hepatic fi
...
rst-pass metabolism, however, it is difficult to achieve and maintain effective concentrations due to its poor skin permeation ability. The use of pharmaceutical nanotechnology strategies is one of the most promising options for improvement of biopharmaceutical and pharmacokinetical profile of ibuprofen. Nano-sizing of ibuprofen crystals (nanonisation) and combination of the drug with nanocoatings or nanocarriers (nanoencapsulation) enable the improvement of the substance characteristics and applicability to various administration routes (e.g., oral, intravenous, transdermal, ocular). These kind of approaches helped to enhance the speed of action, prolong pain relief and/or improve safety for the patient by decreasing gastric irritancy or cardiovascular adverse effects. This can be achievable by using the ibuprofen nanocrystals and nanocarriers suitable to increase solubility and dissolution rate, favourably affect bioavailability and/or control drug release (e.g., sustained, pH-dependent, magnetic field-dependent, targeted). The use of nanostructures is suitable option to optimize permeation of ibuprofen across the biobarriers such as skin and cornea. This chapter summarizes ibuprofen delivery improvements by using nanocrystal technology and by nanoencapsulation in various colloidal drug delivery systems.
Keywords:
Ibuprofen / Nanocrystal / Nanoencapsulation / Pharmaceutical nanotechnology
Source:
Ibuprofen: Clinical Pharmacology, Medical Uses and Adverse Effects, 2013, 311-342
Publisher:
Nova Science Publishers, Inc.