Investigation of the impact of pharmaceutical care on improvement of treatment knowledge and inhalation technique in asthma patients
Istraživanje značaja farmaceutske zdravstvene zaštite u unapređenju znanja o inhalacionoj terapiji i njenoj pravilnoj primeni kod pacijenata sa astmom
Authors
Antonić, Roland
Jovanović, Marija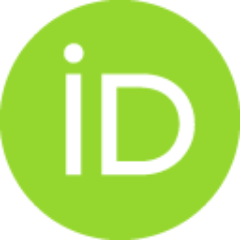 Golubović, Bojana
Vučićević, Katarina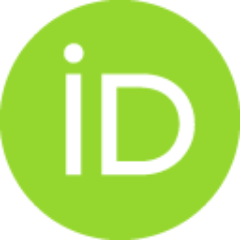 Ćulafić, Milica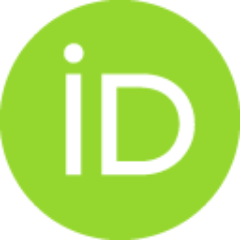 Miljković, Branislava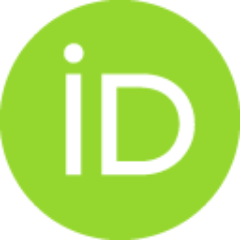 Vezmar-Kovačević, Sandra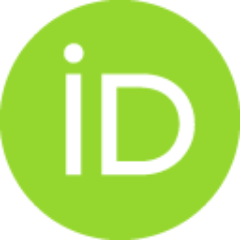 Article (Published version)

Abstract
Introduction: Insufficient patient knowledge about asthma treatment and inappropriate inhalation techniques contribute to treatment failure. The aim of this study was to investigate the impact of a pharmaceutical care service for asthma patients on improving knowledge about drug purpose and adverse reactions as well as appropriate inhalation technique. Material and methods: Asthma patients with no previous pharmaceutical care (PC) counseling participated in the study, conducted in Pharmacy 'Šabac' during january-april 2010. Data were collected about purpose of drugs, adverse reactions and inhalation technique. During january-april 2013 the investigation was repeated with patients who were offered PC priorly which comprised verbal and written education about purpose of drugs, adverse reactions and inhalation technique. Results: The first group consisted of 128 and the second of 65 patients, with the same average age (56 years). Patients who were offered PC had better knowledge of drug p
...
urpose in asthma treatment (91.4-94.0% vs 62.6-75.0%, p lt 0.01) and increased number of adverse reactions (16.0-17.2% vs 3.7-7.5%). Following PC, inhalation technique improved significantly (70.8% vs 38.3% of patients, p lt 0.001) and the average number of mistakes during inhalation decreased (1.33 vs 0.43, p lt 0.001). Conclusion: Asthma patients have insufficient knowledge about their treatment and often use inhalers inappropriately. Pharmacists, by providing PC can contribute significantly to efficient and safe asthma treatment.
Uvod: Nedovoljno znanje pacijenata obolelih od astme o savremenoj terapiji i pravilnom načinu njene primene znatno može doprineti neuspehu terapije. Cilj ovog istraživanja bio je ispitivanje doprinosa farmaceutske zdravstvene zaštite (FZZ) edukaciji pacijenata sa astmom, s posebnim osvrtom na pravilnu primenu inhalacione terapije. Materijal i metode: U ispitivanju, sprovedenom u Apoteci 'Šabac' u periodu od januara do aprila 2010. godine, učestvovali su pacijenti sa astmom, kojima prethodno nije pružena FZZ. Prikupljeni su podaci o pacijentima, terapiji koju koriste, neželjenim reakcijama i načinu primene inhalacionih preparata. U periodu od januara do aprila 2013. godine istraživanje je ponovljeno sa pacijentima kojima je prethodno pružena FZZ, koja je obuhvatala pisanu i usmenu edukaciju o nameni lekova, neželjenim reakcijama i pravilnoj tehnici inhalacije. Rezultati: U prvoj grupi je bilo 128, u drugoj 65 pacijenata iste prosečne starosti (56 godina). Pacijenti kojima je pružena FZZ
...
pokazali su bolje znanje o primeni lekova u terapiji astme (91,4-94,0% naspram 62,6-75,0%, p lt 0,01) i povećan je broj neželjenih reakcija (16,0­17,2% naspram 3,7-7,5%). Nakon pružene FZZ, značajno je poboljšana pravilna primena inhalacionih preparata (70,8% naspram 38,3% p lt 0,001) i smanjen je prosečan broj grešaka prilikom inhalacije (1,33 prema 0,43, p lt 0,001). Zaključak: Pacijenti sa astmom nemaju potrebno znanje o inhalacionoj terapiji i često greše u tehnici inhalacije. Farmaceuti, pružanjem usluge FZZ, mogu dati značajan doprinos efikasnoj i bezbednoj terapiji pacijenata sa astmom.
Keywords:
pharmaceutical care / asthma / inhalation technique / purpose of drug use / adverse drug reactions / farmaceutska zdravstvena zaštita / astma / tehnika inhalacije / inhalaciona terapija / neželjene reakcije
Source:
Arhiv za farmaciju, 2013, 63, 5, 419-430
Publisher:
Savez farmaceutskih udruženja Srbije, Beograd
Funding / projects: