Structural myocardial alterations in diabetes and hypertension: the role of galectin-3
Authors
Seferović, Jelena
Lalić, Nebojša M.
Floridi, Federico
Tesić, Milorad
Seferović, Petar M.
Giga, Vojislav
Lalić, Katarina
Jotić, Aleksandra
Jovičić, Snežana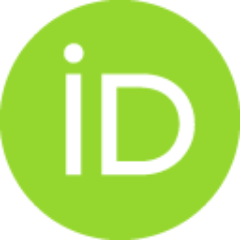 Colak, Emina
Salerno, Gerardo
Cardelli, Patrizia
Di Somma, Salvatore
Article (Published version)

Abstract
Background: Galectin-3 is a protein widely distributed in the heart, brain and blood vessels, and has a regulatory role in inflammation, immunology and cancer. Many studies demonstrated that the increased level of galectin-3 is associated with progressive fibrosis and stiffening of the myocardium. The aim of this study was to investigate the role of galectin-3 in patients with type 2 diabetes (T2D) and/or arterial hypertension (HT). Methods: Study population included 189 patients, with no coronary artery disease, divided into three groups: group 1 (T2D), group 2 (T2D+HT), and group 3 (HT). All subjects underwent routine laboratory tests, as well as specific biomarkers assessment [galectin-3, glycosylated hemoglobin (HbA(1c)), N- terminal fragment B-type natriuretic peptide (NT-proBNP)]. Cardiological evaluation included physical examination, transthoracic tissue Doppler echocardiography and stress echocardiography. Results: The results of this study demonstrated significantly increased
...
levels of galectin-3, blood glucose, and HbA(1c) in group 2. Also, echocardiographicaly, left ventricular (LV) diameters and IVS thickness were increased in this group of patients. Furthermore, in the same cohort a positive correlation between galectin-3 and NT-pro BNP, and galectin-3 and LV mass were demonstrated. In addition, a negative correlation between galectin-3 and LV end-diastolic diameter was revealed. Conclusions: This study revealed that levels of galectin-3 were higher in patients with both T2D and HT, and correlated with LV mass, indicating the potential role of this biomarker for early detection of myocardial structural and functional alterations.
Keywords:
galectin-3 / hypertension / myocardial fibrosis / type 2 diabetes
Source:
Clinical Chemistry and Laboratory Medicine, 2014, 52, 10, 1499-1505
Publisher:
Walter de Gruyter Gmbh, Berlin