Identification of protonic species and their dynamic equilibrium in magnesium and calcium salts of 12-tungstophosphoric acid
Authors
Mioč, Ubavka B.
Todorović, Marija R.
Colomban, Ph
Nedić, Zoran P.
Uskoković-Marković, Snežana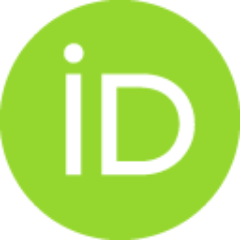 Borcić, ID
Article (Published version)

Abstract
This contribution presents the results of the investigation of Mg2+ and Ca2+ 12-tungstophosphoric acid (WPA) salts as superionic proton conductors. We have identified protonic species as charge carriers in several hydration degrees of these salts by IR spectroscopy at low, room and high temperatures. In the IR spectra we have found the characteristic frequencies for H3O+, OH-, H2O, H5O2+. Also, we have investigated the dynamic equilibrium between protonic entities in the function of temperature, as well as the nature and the strength of hydrogen bonds in those compounds. During the process of calcination, these salts undergo a few phase transformations. The temperatures of interest for the further investigations were taken from data of thermal analysis.
Source:
South African Journal of Botany, 1999, 125, 1-4, 425-429
Publisher:
Elsevier Science BV, Amsterdam