Biomedical application of fullerenes
Authors
Đekić, Ljiljana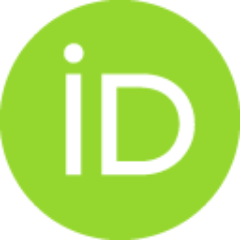 Primorac, Marija
Book part (Published version)

Abstract
The unique physical, chemical and biological properties of fullerenes have opened an intensive research on their possible applications in nanomedicine in the last few decades. The highly unsaturated structure of the hydrophobic pristine fullerene (C60) is suitable for: 1) functionalization of molecule with different functional groups and production of water-soluble derivatives, such as polyhydroxyfullerenes (fullerols or fullerenols) and carboxyfullerenes; 2) conjugation with cyclodextrins, poly(2-oxazolines), isostearic acid, polyethyleneglycol or amino acids; 3) encapsulation into carriers with hydrosoluble surface such as liposomes and nanoparticles of polyvinylpyrrolidone (PVP). Such strategies enable dispersion in aquous vehicles, prevent formation of fullerene aggregates and may increase fullerene capacity to interact with biological environment. Fullerenes as well as their derivatives and C60 based composites, demonstrated to have antioxidant activity in vitro and in vivo. There
...
fore, they are known as -free-radical sponges-. Several studies have demonstrated that fullerene induce suppression of human skin cell injuries caused by ultraviolet (UV) light irradiation and/or peroxides, brain cells damage by peroxide, and oxidative stress induced damage of lung. Thus, they are promissing agents for prophylaxis or therapy of free radical-related skin diseases and other serious disorders such as Alzheimer`s disease, Parkinson's disease, neutrophilic lung inflammation. PVPentrapped C60 submicron particles (Radical Sponge) are already employed as an ingredient of the "anti-aging- cosmetic products on the current market. Fullerenes are potentially useful for acne treatment, due to their properties as free radical scavengers. On the other hand, fullerenes may become reactive oxygen species (ROS) generators, under visible or UV light exposure. The cytotoxicity of fullerenes is perspective for photo- and radio-therapy of cancers and as antimicrobial agents. The role of fullerenes as antioxidants or prooxidants is dependent on applied dose/concentration, molecule/particle size, surface morphology, chemical modification/conjugation/encapsulation, and the presence of light or ionizing radiation. HIV-1 protease inhibition is a new application that has been proposed recently for fullerenes and its their derivatives. The future of fullerene family, including novel nanomaterials, such as PEGylated fullerene/iron oxide nanocomposites and pH-activated glycol chitosan/fullerene nanogels, is focused on development of carriers suitable for targeted drug delivery and/or diagnostic strategies. This chapter highlights both benefits and potential health risks of fullerens as active agents of nanopharmaceuticals and cosmetic products.
Source:
Fullerenes: Chemistry, Natural Sources and Technological Applications, 2014, 239-261
Publisher:
Nova Science Publishers, Inc.