Potential beneficial action of adamantanes in mice poisoned with soman
Potencijalna uloga adamantana u trovanju miševa somanom
Authors
Antonijević, Biljana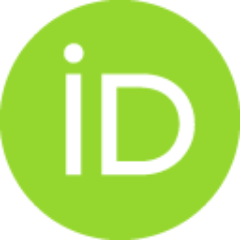 Maksimović, Matej
Kilibarda, Vesna
Stojiljković, Miloš P.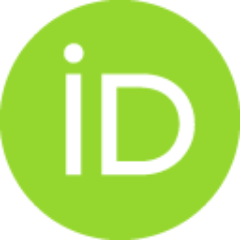 Nedeljković, Mirjana
Milovanović, Zoran A.
Bokonjić, Dubravko
Article (Published version)

Abstract
The aim of this study was to investigate the efficacy of four pyridinium oximes - pralidoxime (PAM-2), trimedoxime (TMB-4), obidoxime (LuH-6) and HI-6 - alone or in combination with memantine and its principal metabolite 1-amino-3-hydroxymethyl-5-methyl adamantane (Mrz 2/373) against soman in mice. Male Albino mice were pretreated iv with oximes and adamantanes at various times before 1.3 LD-50 of soman iv in order to obtain their ED-50t. In a separate experiment, the brain, dia­phragmai and erythrocytic acetylcholinesterase and plasma carboxylesterase activities were determined after sacrificing mice 5 min after soman 0.75 LD-50. Oxime HI-6 (ED-50 value at 5 min before soman) and adamantanes were administered 5 min before soman. In the combination regimens and in the biochemical experiments the dose of memantine and Mrz 2/373 was fixed at 10 mg/kg iv. Along the tested time intervals, HI-6 afforded the best protection of experimental animals, and calculated EDSOo value of HI-6 was 7.96
...
µmol/kg. Memantine significantly (up to 9 times) de­creased ED-500 values of all the oximes used, with the exception of TMB-4. Among tested tis­sues, the highest recovery of inhibited acetylcholinesterase was obtained in the diaphragm. Co-administration of adamantanes (memantine, Mrz 2/373) produced a statistically significant in­crease in the erythrocyte acetylcholinesterase activity. It could be concluded that memantine antidotal efficacy could be ascribed to the protection of acetylcholinesterase activity. .
Pored činjenice daje oksim HI-6 najefikasniji u antagonizovanju toksičnih efekata somana, terapija trovanja ovim nervnim bojnim otrovom još nije u potpunosti zadovoljavajuća. Dosadašnji eksperimenti sa memantinom su pokazali da ovaj derivat adamantana potencira terapijski efekat standardnih antidota pri trovanju organofosfornim jedinjenjima. U ovom radu ispitivana je antidotska efikasnost piridinijumskih oksima - pralidoksima, trimedoksima, obidoksima i HI-6, kao i njihovih kombinacija sa memantinom ili njegovim aktivnim metabolitom Mrz 2/373 u miševa trovanih somanom. Radi dobijanja parametara zaštitne efikasnosti antidota, albino miševima mužjacima su iv aplikovane rastuće doze antidota u određenim vremenskim intervalima ( 1 -60 min) pre 1,3 LD-50 iv somana. Aktivnosti acetilholinesteraze mozga, dijafragme i eritrocita, kao i karboksilesteraza plazme, određivane su nakon iv primene adamantana (10 mg/kg) i/ili oksima HI-6 (3,1 mg/kg; 7,96 µmol/kg) datih 5 min pre 0,75 LD-50 iv somana.
...
Primena oksima HI-6 je obezbedila najbolju zaštitu eksperimentalnih životinja, a srednja efektivna doza u nultom vremenu ED-500 iznosila je 7,96 µmol/kg. Kada je primenjen u kombinaciji sa oksimima, memantin je doveo do značajnog (oko 9 puta) smanjenja HD-500 vrednosti svih oksima, osim trimedoksima. ali je zato poluvreme efikasnosti trimedoksima povećano 4,82 puta. Značajan porast acetilholinesteraze dijafragme dobijen je primenom HI-6, memantina kao i njihove kombinacije. U odnosu na grupu koja je primila samo soman, aktivnost acetilholi­nesteraze eritrocita bila je značajno veća u grupama kojima su davani adamantani i/ili HI-6. Nijedan od primenjenih tretmana nije doveo do statistički značajnog povećanja aktivnosti acetilholinesteraze mozga i karboksilesteraza plazme. Bolji zaštitni efekt kombinacija oksima i memantina u odnosu na same oksime mogao bi se pripisati antikonvulzivnom potencijalu memantina, koji je nekompetitivni antagonista NMDA receptora, ali i izvesnoj zaštiti aktivnog centra acetilholinesteraze dijafragme.
Keywords:
soman / adamantanes / oximes / acetylcholinesterase / carboxylesterase
Source:
Archives of Toxicology, Kinetics and Xenobiotic Metabolism, 2001, 9, 1-2, 13-20
Publisher:
Srpsko lekarsko društvo - Sekcija za toksikologiju, Beograd