The significance of soluble transferrin receptor in laboratory diagnosis of body iron status
Značaj solubilnog transferiskog receptora u laboratorijskoj dijagnostici statusa gvožđa u organizmu
Authors
Dopsaj, Violeta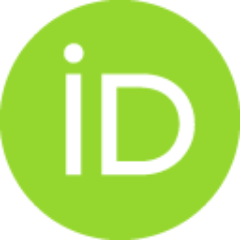 Conference object (Published version)

Abstract
The distinction between iron-deficiency anemia and anemia that accompanies infection, nflammation, or malignancy is not clear; the commonly used laboratory tests do not necessary distinguish these common causes of anemia. As such, serum ferritin is a excellent indicator of the size of storage compartment, but has marked limitations in inflammation as acute phase reactant. The transferrin receptor protein has two identical polypeptide chains, 95 kDa each, and is present on the surfaces of body cells. Soluble transferrin receptor (sTfR) has been identified in human serum and plasma and it reflects compartment of functional iron and reliable index of iron depletion. Combination of ferritin and sTFR in a ratio gives sensitive index of iron status. The mean ratio has values lt 100 in the presence of adequate stores to over 2000 at the significant functional depletion. The ratio also appears to be of major value in the differentiation of iron-deficiency anemia from the anemia of chronic dis
...
ease, having diagnostic accuracy of 92 %. Use of sTfR will substitute the need for bone-marrow examination.
Konvencionalnim laboratorijskim testovima često se ne može diferencirati anemija izazvana nedostatkom gvožđa od anemije udružene sa infekcijom inflamacijom i malignitetom. Serumski feritin je odličan pokazatelj rezerve gvožđa u organizmu ali kao reaktant akutne faze otežava interpretaciju rezultata.Transferinski receptor je protein sastavljen od dva polipeptidna lanca MM 95 kDa, koji se nalazi na površini svih ćelija. Solubilni transferinski receptor (sTfR) nađen u serumu odražava stanje funkcionalnog kompartmana gvožđa u organizmu. Kombinacijom feritina i sTFR moguće je dobiti osetljiv indeks za procenu statusa gvožđa u organizmu. Srednja vrednost indeksa sTfR/feritin iznosi lt 100 u slučaju adekvatne rezerve gvožđa do preko 2000 kada postoji značajan utrošak funkcionalnog gvožđa. Indeks sTfR/feritin može biti najvažniji parametar u diferencijaciji anemije izazvane nedostatkom gvožđa, od anemije u hroničnim bolestima, sa dijagnostičkom tačnošću 92%. Određivanje solubilnog transferins
...
kog receptora kao laboratorijskog testa u proceni statusa gvožđa u organizmu smanjilo bi potrebu ispitivanja kostne srži.
Keywords:
serum iron / feritin / transferin / anemia / serumsko gvožđe / feritin / transferin / anemija
Source:
Arhiv za farmaciju, 2002, 52, 3, 257-264
Publisher:
Savez farmaceutskih udruženja Srbije, Beograd