Uticaj ekstrakta lista artičoke na metabolizam atorvastatina i optimizacija metoda tečne hromatografije za praćenje nastalih metabolita u biološkom materijalu
Influence of artichoke leaf extract on atorvastatin metabolism and optimization of liquid chromatography methods for determination of atorvastatin and metabolites in biological material
Authors
Crevar-Sakač, Milkica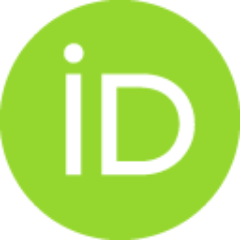 Contributors
Vujić, Zorica
Kotur-Stevuljević, Jelena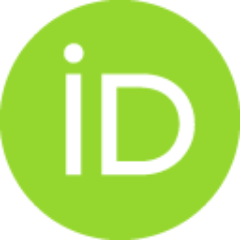 Vujčić, Zoran
Doctoral thesis (Published version)

Abstract
Atorvastatin pripada grupi antihiperlipidemijskih lekova poznatih pod nazivom statini.Osnovni mehanizam delovanja ovih lekova je specifična, kompetitivna i reverzibilnainhibicija HMG-CoA reduktaze, enzima koji je značajan za proces biosinteze holesterola.Osim direktnog dejstva na biosintezu holesterola, atorvastatin pokazuje niz plejotropnihefekata koji imaju povoljno dejstvo na aterosklerotske promene. Atorvastatin metaboliše ujetri pod dejstvom CYP3A4 enzima pri čemu nastaju dva aktivna metabolita: ortohidroksiatorvastatini para-hidroksiatorvastatin i tri neaktivna metabolita: atorvastatin-lakton,orto-hidroksiatorvastatin-lakton i para-hidroksiatorvastatin-lakton.Artičoka (Cynara scolymus L., Asteraceae) je zeljasta, jednogodišnja biljkarasprostranjena širom Mediterana. Terapija hiperlipidemija, pored lekova uključuje inefarmakološke mere (promena ishrane, fizičke vežbe, prestanak pušenja i unošenja alkohola,primena biljnih ekstrakata). Obzirom da su svi delovi artičoke bogati jedinj
...
enjima koja seponašaju kao prirodni antioksidansi, ekstrakt lista artičoke i atorvastatin se često u terapijiprimenjuju zajedno.Cilj doktorske disertacije je da se ispita uticaj vodeno-etanolnog ekstrakta lista artičoke(Tinctura Cynarae) na metabolizam atorvastatina i opravdanost istovremene primeneatorvastatina i navedenog biljnog ekstrakta. Za ispitivanja su korišćene komercijalne biljnekapi na bazi artičoke u kojima je kvantifikovan sadržaj cinarina i hlorogenske kiselineprimenom HPLC metode (određen sadržaj obe komponente je 0,2 %).Eksperimentalni rad je zasnovan na određivanju i praćenju promene koncentracijemetabolita atorvastatina: orto-hidroksiatorvastatina, para-hidroksiatorvastatina i atorvastatinlaktonau uzorcima plazme eksperimentalnih životinja koje su bile na aterogenoj ishrani i kojesu primale atorvastatin kao monoterapiju ili zajedno sa ekstraktom lista artičoke. Za izvođenjeeksperimenta korišćeni su pacovi soja Wistar. Životinje su podeljene u 5 grupa koje su bile narazličitoj ishrani i/ili terapiji. Jedna grupa životinja je tokom celog eksperimenta bila nanormalnoj ishrani, dok su preostale četiri grupe do kraja eksperimenta bile na aterogenojishrani. U skladu sa prethodno postavljenim planom eksperimenta, različite grupe životinja naaterogenoj ishrani su, posle određenog vremena, primale atorvastatin, ili atorvastatin i ekstraktlista artičoke, ili samo ekstrakt lista artičoke...
Atorvastatin belongs to the group of antihyperlipidemic drugs known as statins. Thebasic mechanism of action of these drugs is specific, competitive and reversible inhibition ofHMG-CoA reductase, an enzyme involved in cholesterol biosynthesis. In addition,atorvastatin shows many beneficial pleiotropic effects. Atorvastatin is metabolized in the liverunder the influence of the CYP3A4 enzyme to two active metabolites: orthohydroxyatorvastatinand para-hydroxyatorvastatin and three inactive metabolites: orthohydroxyatorvastatinlactone, para-hydroxyatorvastatin lactone and atorvastatin lactone.Artichoke (Cynara scolymus L., Asteraceae) is annual plant, distributed throughoutMediterranean. The treatment of hyperlipidemia, in addition to pharmacotherapy, includesnonpharmacological measures (diet changes, physical activity, cessation of smoking andalcohol intake, use of herbal extracts). Since all the parts of artichoke plant are rich in naturalantioxidants, artichoke leaf extract and atorvast
...
atin are often used together.The Ph. D. disertation is focused to investigate the effect of aqueous-ethanolic extractof artichoke (Tinctura Cynarae) on the metabolism of atorvastatin and justification of coadministrationof atorvastatin and herbal extract mentioned above. Experiments wereconducted using commercial artichoke preparation. The contents of chlorogenic acid andcynarin in Tinctura Cynarae were quantified by means of the HPLC method (determinedcontent of both components is 0.2 %).Experimental work is based on determination and monitoring changes in theconcentration of atorvastatin metabolites: ortho-hydroxyatorvastatin, parahydroxyatorvastatinand atorvastatin lactone in the plasma samples of experimental animalsfed with atherogenic diet and treated with atorvastatin (alone or in combination with artichokeleaf extract). Experiments were conducted on experimental animals (Wistar rats). The animalswere divided into 5 groups on different diet and/or therapy. One group of animals was onnormal diet all the time during experiment, and the remaining four groups were on theatherogenic diet. Three of these four groups were treated with: atorvastatin, artichoke leafextract and the combination of atorvastatin and artichoke leaf extract...
Keywords:
ateroskleroza / atherosclerosis / atorvastatin / ekstrakt lista artičoke / Cynara scolymus L. / eksperimentalni dizajn / metabolizam / LC-MS/MS / atorvastatin / artichoke leaf extract / Cynara scolymus L. / experimental design / metabolism / LC-MS/MS
Source:
Универзитет у Београду, 2015
Publisher:
Универзитет у Београду, Фармацеутски факултет
Funding / projects: