Formulaciona istraživanja dermokozmetičkih emulzija za vlaženje kože : koncept uporedne reološke, teksturne i senzorne procene
Formulation development of moisturizing dermocosmetic emulsions: combined rheological, textural and sensory analysis approach
Authors
Lukić, Milica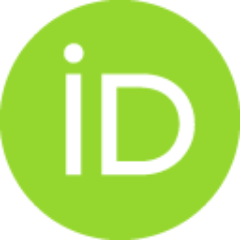 Contributors
Savić, Snežana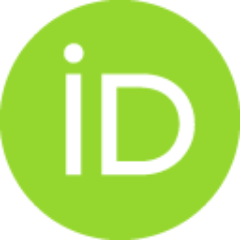 Vuleta, Gordana
Tamburić, Slobodanka
Cekić, Nebojša
Krstonošić, Veljko
Doctoral thesis (Published version)

Abstract
Uvod Savremeni trendovi nameću obavezu formulisanja bezbednih i efikasnihkozmetičkih proizvoda zadovoljavajućih senzornih karakteristika. Obzirom nadužinu trajanja i cenu senzornih studija, uz činjenicu da se subjektivna ocena odstrane ispitanika ne može isključiti, značajno je ispitati mogućnost upotrebeinstrumentalnih metoda u optimizaciji željenih senzornih osobina. Kozmetologijakao savremena nauka fokusira svoju pažnju na razvoj novih, usavršavanjepoznatih, kao i ispitivanje mogućnosti kombinovanja postojećih metoda i tehnikakoje bi postupak formulacije proizvoda i karakterizacije novih sirovinapojednostavile, uz istovremeno obezbeđivanje odgovarajućeg kvaliteta,bezbednosti i efikasnosti kozmetičkih proizvoda. Ispitivanja novih alkilpoliglukozidnih (APG) emulgatora, odnosno podaci koji se odnose narasvetljavanje strukture nosača sa ovim emulgatorom, kao i njihovu bezbednost iefikasnost, značajno doprinose ispunjavanju prethodnih zahteva.Cilj istraživanja Cilj istraživanja ove dokto
...
rske disertacije bio je ispitivanjemogućnosti upotrebe instrumentalnih tehnika (reološka i teksturna merenja) uoptimizaciji senzornih karakteristika dermokozmetičkih emulzija za vlaženje kože.U tom smislu je bilo neophodno razviti odgovarajući senzorni panel koji će sainstrumentalnim merenjima predstavljati standardizovani set ispitivanja, akoristio bi se u formulaciji i optimizaciji emulzija. Dodatno, cilj istraživanja bio je irasvetljavanje mezomorfnog ponašanja dugolančanog C20/C22 APG emulgatora kaoi razvoj nosača sa ovim emulgatorom primenom standardizovanog setainstrumentalnih i senzornih testova. Da bi se utvrdio kiselostabilni potencijal APGemulgatora ispitana je mogućnost inkorporiranja glikolne i salicilne kiseline urazvijene nosače.Metode Eksperimentalni rad bio je podeljen u tri faze: 1) Formulisane su 4 modelemulzije V/U tipa za vlaženje kože kod kojih je variran jedan emolijens, a koje suposlužile standardizaciji instrumentalnih i senzornih testova, odnosno postavljanjumodifikovane senzorne studije i uspostavljanju korelacija između ovih ispitivanja...
Introduction A modern cosmetic product has to be formulated as a product withadequate safety and efficacy requirements and proper sensory characteristics.Taking into consideration the time and cost of performing a sensory analysis onone hand, and volunteers' subjective evaluation on the other, potential use ofinstrumental measurements in order to develop a product with desired sensoryprofile becomes a very interesting research field. As a contemporary science,cosmetology is focused on development of novel and improvement of the existingmethods and techniques which could make products' formulation and rawmaterials' characterization easier. At the same time, suitable quality, safety andefficacy of a cosmetic product are imperative. Investigation of a novel alkylpolyglucoside (APG) emulsifier, along with consideration of the inherent structure,safety and efficacy of vehicles stabilized with this emulsifier considerablycontribute to the mentioned requirements.Aim The aim of this work was t
...
o investigate the potential use of instrumentaltechniques (rheological and textural measurements) in development ofmoisturizing dermocosmetic emulsions with appropriate sensory characteristics.For that purpose it was necessary to create a proper sensory panel. This panelaltogether with certain instrumental measurements will present a standardisedinstrumentation kit which would be used in the process of formulation andoptimization of emulsions' characteristics. Additionally, the aim of investigationwas to elucidate mesomorphic behaviour of the long-chain C20/C22 APG emulsifier,as well as to develop a vehicle stabilized via this emulsifier with the employment ofthe standardised kit. In order to establish the possibility for this emulsifier to beused with acidic substances, potential use of glycolic and salicylic acid wasinvestigated...
Keywords:
Senzorne osobine / Sensory characteristics / reološka i teksturna merenja / dermokozmetičkiproizvodi/kozmetoceutici / alkil poliglukozidni emulgatori / lamelarni tečni kristali / bioinženjering kože / rheological and textural measurements / dermocosmetic products / alkyl polyglucoside emulsifiers / lamellar liquid crystal / bioengineering techniques
Source:
Универзитет у Београду, 2014
Publisher:
Универзитет у Београду, Фармацеутски факултет
Projects: