Analiza uticaja životnog stila, socio-ekonomskih faktora i zdravstvenog stanja ispitanica na upotrebu lekova u trudnoći
Analysis of impact of life style, socio-economic factorsand health status on the use of medicines in pregnancy
Authors
Odalović, Marina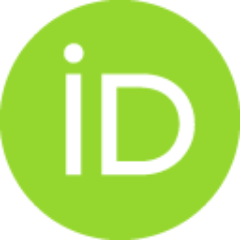 Contributors
Tasić, Ljiljana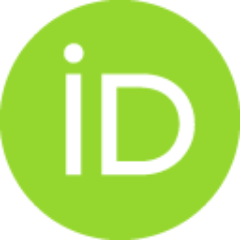 Vezmar-Kovačević, Sandra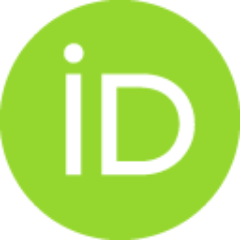 Ilić, Katarina
Krajnović, Dušanka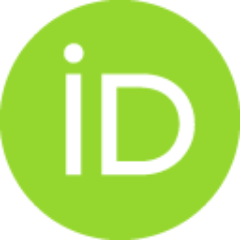 Sabo, Ana
Doctoral thesis (Published version)

Abstract
Uvod i ciljevi. Upotreba lekova u trudnoći čest je razlog brige lekara koji ihpropisuju i trudnica koje ih koriste. Iako bi bilo veoma korisno poznavati rizičnepopulacije trudnica koje imaju veću verovatnoću upotrebe lekova u toku trudnoće,mali je broj studija koje su se bavile istraživanjima u ovoj oblasti. Uloga i doprinosfarmaceuta u procesu izdavanja ili prodaje lekova trudnicama mogu biti ključni zabezbednu primenu lekova u trudnoći. Cilj disertacije bio je da se istraži upotrebalekova u periodu od šest meseci pre i tokom trudnoće, da se izvrši evaluacijaupotrebljenih lekova prema anatomsko-terapijsko-hemijskoj (ATC) klasifikaciji,prema riziku za plod i režimu izdavanja (na recept i bez recepta (samomedikacija)),zatim, da se ispita da li postoji povezanost između faktora životnogstila, socio-ekonomskih faktora i zdravstvenog stanja ispitanica i upotrebe lekovapre i tokom trudnoće, kao i da se ispita na koji način pomenuti faktori utiču naupotrebu navedenih klasa lekova. Cilj je bi
...
o i da se ispita potencijalni doprinosfarmaceuta kod upotrebe lekova u trudnoći.Metode istraživanja. Radi postizanja postavljenih ciljeva sprovedene su dvestudije. Prva studija bila je multi-centrična i sprovedena je u šest domova zdravlja ipet apoteka na teritoriji opština Vračar, Voždovac, Lazarevac, Loznica, Čačak iSubotica, u periodu mart 2009 – mart 2010. Prikupljanje podataka sprovedeno jeupitnikom specijalno dizajniranim za potrebe studije. Trudnice su upitnikpopunjavale samostalno, bez pomoći zdravstvenih radnika, anonimno, dobrovoljnoi volonterski. Prikupljeni su podaci o socio-ekonomskim karakteristikama,životnom stilu i zdravstvenom statusu ispitanica, kao i o upotrebi lekova u perioduod šest meseci pre i tokom trudnoće. Radi klasifikovanja lekova prema riziku zaplod korišćena je klasifikacija američke Agencije za hranu i lekove (Food and DrugAdministration - FDA). Upotreba lekova izražavana je kao proporcija žena izloženaleku ili ATC grupi ili podgrupi lekova. Razlike u upotrebi lekova između različitihgrupa analizirane su upotrebom McNemar-ovog testa. Univarijantna imultivarijantna logistička regresija korišćene su da bi se odredili faktori značajnopovezani sa upotrebom lekova. Kao mere povezanosti između faktora i upotrebelekova korišćeni su direktni odnos šansi (odds ratio – OR) i korigovan odnos šansi(adjusted odds ratio – aOR) uz prikazivanje 95% intervala pouzdanosti (confidenceintervals - CI)...
Background and Aims. Drug use in pregnancy is often a reason of concernfor mothers and their physicians. However, only few studies investigatedpredictors of drug use in pregnancy. The role and contribution of pharmacists inthe process of drug dispensing could be very important for improvement of safedrug use in pregnancy. The aim of dissertation was to investigate prescription andover the counter drug use among Serbian women in the 6 months beforepregnancy and in the first 6 months of pregnancy, and to evaluate the drugs usedaccording to anatomical-therapeutic-chemical classification, according to the riskfor the fetus and according to dispensing status (proscription (Rx) or over-thecounter(OTC)). The aim was also to examine if a significant association betweensocio-economic factors, life style and health status of women and drug use exist, aswell as to investigate how much these factors impact drug use before and duringpregnancy. Finally, the aim was to investigate a potential contrib
...
ution ofpharmacist in safe drug use in pregnancy.Methodology. Two studies were carried out in order to gain all the aims. Thefirst study was multi-center and performed in the six maternity care units and fivecommunity pharmacies (municipalities: Vračar, Voždovac, Lazarevac, Loznica,Čačak i Subotica) during the period from March 2009–March 2010. A selfreportingquestionnaire was used as a data source. Participation in the study wasvoluntarily and anonymous. Data according to socio-economic characteristics, lifestyle, health status and drug use six months before and during pregnancy werecollected. Food and Drug Administration (FDA) risk classification system was usedto determine the risk of used drugs for the fetus. Proportion of women exposed todrugs or class of drugs. Differences between subgroups were assessed usingMcNemar's test on paired proportions. Logistic regression was used to identifyfactors associated with medication use. Adjusted odds ratios (aOR) and 95 %confidence intervals (CI) were used as association measures. Data analysis wasperformed using SPSS software package (SPSS 18.0 for Windows, SPSS Inc.,Chicago, IL, USA). The study was performed after obtaining approval from TheBoard of Management and The Human Research Ethics Committee...
Keywords:
upotreba lekova u trudnoći / drug use in pregnancy / samo-medikacija / FDA klasifikacijalekova prema riziku za plod / socio-ekonomski faktori / životni stil / zdravstvenistatus u trudnoći / prediktori upotrebe lekova / uloga i doprinos farmaceuta / self-medication / FDA pregnancy riskclassification of drugs / predictors of drug use / drug use in pregnancy – the role ofpharmacist
Source:
Универзитет у Београду, 2013
Publisher:
Универзитет у Београду, Фармацеутски факултет
Funding / projects: