Uporedno hemijsko i farmakološko ispitivanje liofilizovanih infuza cvasti predstavnika roda Filipendula Miller u Srbiji
Comparative chemical and pharmacological investigation of lyophilized flower infusions of reprezentatives of the genus Filipendula Miller in Serbia
Authors
Samardžić, Stevan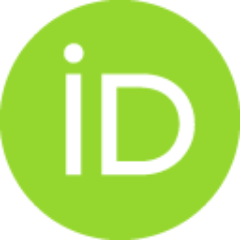 Contributors
Maksimović, Zoran
Tomić, Maja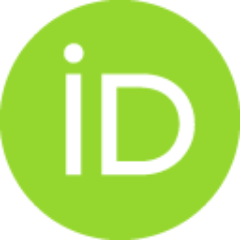 Milenković, Marina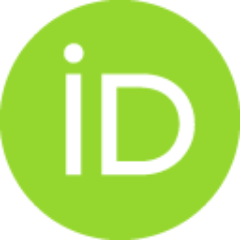 Kotur-Stevuljević, Jelena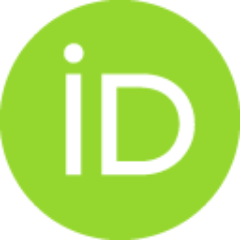 Živković, Jelena
Doctoral thesis (Published version)

Abstract
Filipendula ulmaria i F. vulgaris se tradicionalno koriste kod peptičkog ulkusa i bolnih stanja.Cilj: Liofilizovani infuzi cvasti (LIC) ovih vrsta i izolovana jedinjenja F. vulgaris su podvrgnuti hemijskim i farmakološkim ispitivanjima u cilju preliminarne procene terapijskog potencijala i opravdanosti zabeležene etnomedicinske primene.Metode: Sastav LIC je utvrđen HPLC-UV metodom. Antioksidantna i citotoksična aktivnost je procenjena in vitro, antiinflamatorno dejstvo i antiagregacioni potencijal ex vivo u humanim trombocitima, dok su antihiperalgezijska, antiedematozna, gastroprotektivna aktivnost i akutna toksičnost ispitani in vivo.Rezultati i diskusija: LIC su se karakterisali visokim sadržajem polifenola, izraženom antioksidantnom aktivnošću, slabom sposobnošću inhibicije biosinteze eikozanoida i citotoksičnošću. Antihiperalgezijsko dejstvo LIC (100–300 mg/kg) je bilo statistički značajno i dozno-zavisno: ED50 ± SEM vrednosti u trenutku maksimalnog efekta su iznosile 164,8 ± 15,4
...
mg/kg (F. ulmaria) i 172,2 ± 6,2 mg/kg (F. vulgaris). LIC (100–300 mg/kg), telimagrandin II (40 mg/kg) i spireozid (50 mg/kg) su redukovali intenzitet gastričnih lezija indukovanih etanolom. Nakon akutne primene velikih doza LIC, nisu uočeni znaci toksičnosti u životinja. U sprovedenim eksperimentima je pokazano da flavonoidi, galna kiselina i telimagrandin II doprinose farmakološkim efektima LIC.Zaključak: Dobijeni rezultati podržavaju primenu cvasti F. ulmaria i F. vulgaris u tradicionalnoj medicini. Polifenoli su aktivni sastojci, što ih čini potencijalnim markerima kvaliteta. Značajna sličnost hemijskih i farmakoloških profila ispitivanih LIC ukazuje da bi vrste F. ulmaria i F. vulgaris mogle da budu ravnopravni biološki izvor biljne droge Filipendulae flos.
Filipendula ulmaria and F. vulgaris are traditionally used in the treatment of peptic ulcer and pain.Aim of the study: Lyophilized flower infusions (LFIs) of these species and isolated compounds of F. vulgaris were subjected to chemical and pharmacological investigations with the goal to preliminary assess therapeutic potential and validity of the recorded ethnomedicinal use.Methods: Chemical composition of LFIs was analyzed by HPLC-UV method. Antioxidant and cytotoxic activities were assessed in vitro, anti-inflammatory effect and anti-aggregation potential were studied ex vivo in human platelets, whereas antihyperalgesic, antiedematous, gastroprotective activities and acute toxicity were investigated in vivo.Results and discussion: LFIs were characterized by high polyphenolic content, pronounced antioxidant activity, low capacity to inhibit biosynthesis of eicosanoids and cytotoxicity. Antihyperalgesic effect of LFIs (100–300 mg/kg) was statistically significant and dose-dependent: E
...
D50 ± SEM values, obtained at the time of peak effects, were 164.8 ± 15.4 mg/kg (F. ulmaria) and 172.2 ± 6.2 mg/kg (F. vulgaris). LFIs (100–300 mg/kg), tellimagrandin II (40 mg/kg) and spiraeoside (50 mg/kg) reduced intensity of gastric lesions induced by ethanol. After acute application of high LFIs doses, signs of toxicity in animals were not observed. In performed experiments, it was shown that flavonoids, gallic acid and tellimagrandin II contributed to the pharmacological actions of LFIs.Conclusion: The obtained data support use of F. ulmaria and F. vulgaris flowers in traditional medicine. Polyphenols are active constituents, and hence potential quality markers. Significant similarity of chemical and pharmacological profiles of tested LFIs suggests that F. ulmaria and F. vulgaris could be equivalent biological sources of herbal drug Filipendulae flos.
Keywords:
Filipendula vulgaris / Filipendula vulgaris / Filipendula ulmaria / tradicionalna primena / liofilizovani infuzi cvasti / flavonoidi / tanini / farmakološka aktivnost / Filipendula ulmaria / traditional use / lyophilized flower infusions / flavonoids / tannins / pharmacological activity
Source:
Универзитет у Београду, 2018
Publisher:
Универзитет у Београду, Фармацеутски факултет
Funding / projects:
Related items
Showing items related by title, author, creator and subject.
Samardžić, Stevan; Tomić, Maja; Pecikoza, Uroš; Stepanović-Petrović, Radica; Maksimović, Zoran

(Elsevier Ireland Ltd, Clare,

2016

)

Maksimović, Zoran; Petrović, Silvana; Pavlović, M.; Dogović, N.; Kovačević, Nada

(Savez farmaceutskih udruženja Srbije, Beograd,

2002

)

Samardžić, Stevan; Arsenijević, Jelena; Božić, Dragana; Milenković, Marina; Tešević, Vele; Maksimović, Zoran

(Elsevier Ireland Ltd, Clare,

2018

)