Ispitivanje antioksidativnog i antimikrobnog potencijala kakao praha i njegovog uticaja na ponašanje miševa nakon kratkotrajne i dugotrajne suplementacije
Investigation of cocoa powder's antioxidant and antimicrobial potential and its impact on mice behavior after short-term and long-term supplementation.
Authors
Todorović, Vanja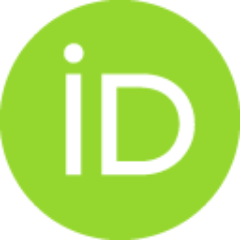 Contributors
Šobajić, Slađana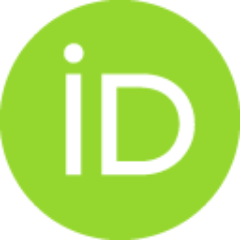 Savić, Miroslav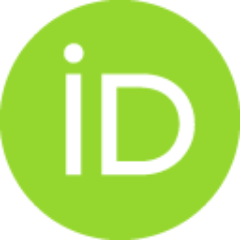 Šakić, Boris
Korać, Bato
Doctoral thesis (Published version)

Abstract
Kakao prah je industrijski proizvod koji se dobija preradom kakao zrna (Theobroma cacao L.) i poseduje jedinstven ukus i aromu. Sve češće se svrstava u veoma popularnu grupu "funkcionalnih namirnica". Visok sadržaj biološki aktivnih jedinjenja omogućava fiziološke efekte kakao praha koji prevazilaze uobičajenu nutritivnu ulogu namirnica. Specifičan polifenolni profil uz prisustvo purinskih alkaloida čine ovu namirnicu od posebnog interesa u brojnim studijama i dosadašnji nalazi afirmativni su u kontekstu antioksidativnog i antimikrobnog potencijala, hepatoprotektivnog delovanja, zatim delovanja biološki aktivnih jedinjena kakao praha na rad kardiovaskularnog i nervnog sistema.Prvi eksperimentalni cilj ove disertacije bio je hemijska karakterizacija kakao praha i ispitivanje njegove in vitro antioksidativne i antimikrobne aktivnosti kao i uticaja tehnološke obrade kakao praha na iste. Drugi deo disertacije imao je za cilj ispitivanje uloge biološki aktivnih jedinjenja kakao praha na bih
...
ejvioralni fenotip zdravih miševa soja C57BL/6 i procenu in vivo antioksidativne aktivnosti u pogledu enzima antioksidativne zaštite hepatocita suplementiranih miševa.HPLC-DAD-MS karakterizacijom kakao praha identifikovano je i kvantifikovano 17 biološki aktivnih jedinjenja od kojih su najzastupljeniji bili metilksantini (teobromin (14,10 mg/g) i kofein (5,84 mg/g)), zatim monomerni flavan-3oli (epikatehin (1,00 mg/g), katehin (0,51 mg/g) i galokatehin (0,25 mg/g)), nakon čega su sledili oligomerni procijanidini i derivati hidroksibenzoeve kiseline. Prirodni kakao prahovi imali su značajno veći sadržaj ukupnih polifenola, flavonoida, proantocijanidina, i monomernih flavan-3ola u poređenju sa alkalizovanim kakao prahovima i analiziranim grupama čokolada (crne čokolade sa ili bez maline i mlečne čokolade). Konzistentno sa tim, prirodni kakao prahovi pokazali su najveću prosečnu vrednost antioksidativnog kompozitnog indeksa (ACI) od 89,4%. Među testiranim mikrobiološkim sojevima, gljivica Candida albicans izdvojila se kao najosetljivijimikroorganizam (MIK = 5,0 mg/ml)...
Cocoa powder is an industrial product obtained by processing cocoa beans (Theobroma cacao L.) and has a unique flavor and aroma. High content of several biologically active compounds allows various physiological effects of cocoa powder that exceed the usual nutritional role of this food, so it is often classified into a very popular group of "functional foods". Specific polyphenol profile in the presence of purine alkaloids make this food stimulating research topic, and the findings so far are affirmative in the context of antioxidant and antimicrobial potential, hepatoprotective action, as well as the effects on cardiovascular and nervous system.The first experimental goal of this dissertation was the chemical characterization of non-nutritive compounds in cocoa powder, evaluation of its in vitro antioxidant and antimicrobial activities, with the emphasis on the difference between natural and processed cocoa powder properties. The second part of dissertation was focused on examination
...
of the role of cocoa powder or methylxanthines supplementation in doses that were dietary relevant on behavioral phenotype of healthy C57BL/6 mice and on the assessment of in vivo antioxidant activity in regard to antioxidant enzymes in mice liver.HPLC-DAD-MS characterization of cocoa powder has identified and quantified 17 biological active compounds, the most abounded were methylxanthines (teobromine (14,1 mg / g) and caffeine (5.8 mg / g)), followed by monomer flavan-3ols (epicatechin (1.0 mg / g), catechin (0.5 mg / g) and galocatechin (0.26 mg / g)), oligomeric procyanidins and hydroxybenzoic acid derivatives. Natural cocoa powders had significantly higher content of total polyphenols, flavonoids, proanthocyanidins, and monomer flavan-3ol compared to alkalized cocoa powders and analyzed chocolate groups (black chocolates with or without raspberry and milk chocolates). Consistently, natural cocoa powders showed the highest average value of antioxidant composite index (ACI = 89.4%). Among the tested microbiological strains, Candida albicans was the most sensitive microorganism (MIC = 5.0 mg / ml)...
Keywords:
kakao prah / cocoa powder / polyphenols / methylxanthines / antioxidant composite index / antimicrobial activity / behavior / antioxidant enzyme protection / polifenoli / metilksantini / antioksidativni kompozitni indeks / antimikrobna aktivnost / ponašanje / enzimi antioksidativne zaštite
Source:
Универзитет у Београду, 2018
Publisher:
Универзитет у Београду, Фармацеутски факултет