Functional ibuprofen-loaded cationic nanoemulsion: Development and optimization for dry eye disease treatment
Authors
Jurišić Dukovski, Bisera
Juretić, Marina
Bračko, Danka
Randjelović, Danijela
Savić, Snežana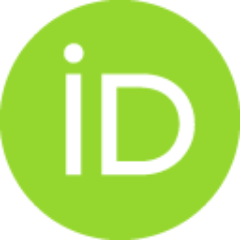 Crespo Moral, Mario
Diebold, Yolanda
Filipović-Grčić, Jelena
Grigorov, Ivan
Lovrić, Jasmina
Article (Published version)

Abstract
Inflammation plays a key role in dry eye disease (DED) affecting millions of people worldwide. Non-steroidal anti-inflammatory drugs (NSAIDs) can be used topically to act on the inflammatory component of DED, but their limited aqueous solubility raises formulation issues. The aim of this study was development and optimization of functional cationic nanoemulsions (NEs) for DED treatment, as a formulation approach to circumvent solubility problems, prolong drug residence at the ocular surface and stabilize the tear film. Ibuprofen was employed as the model NSAID, chitosan as the cationic agent, and lecithin as the anionic surfactant enabling chitosan incorporation. Moreover, lecithin is a mixture of phospholipids including phosphatidylcholine and phosphatidylethanolamine, two constituents of the natural tear film important for its stability. NEs were characterized in terms of droplet size, polydispersity index, zeta-potential, pH, viscosity, osmolarity, surface tension, entrapment effici
...
ency, stability, sterilizability and in vitro release. NEs mucoadhesive properties were tested rheologically after mixing with mucin dispersion. Biocompatibility was assessed employing 3D HCE-T cell-based model and ex vivo model using porcine corneas. The results of our study pointed out the NE formulation with 0.05% (w/w) chitosan as the lead formulation with physicochemical properties adequate for ophthalmic application, mucoadhesive character and excellent biocompatibility.
Keywords:
Chitosan / Dry eye disease / Lecithin / Nanoemulsion / NSAID
Source:
International Journal of Pharmaceutics, 2020, 576
Funding / projects:
Topical nanodelivery systems funded by the University of Zagreb (Z169), the project "Modelling of the Pharmaceutical Spray Drying Process of the Emulsions in Laboratory and Pilot Scale" in collaboration with the industrial partner PLIVA Croatia Ltd.
Spanish Government Grant RTI2018-094071-B-C21 (MCIU/AEI/FEDER, UE) (YD and MC-M).