Biljni i tradicionalni biljni lekovi, monografije EU i lista EU
Herbal and Traditional Herbal Medicinal Products, EU Herbal Monographs and EU List
Authors
Petrović, Silvana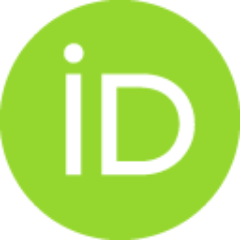 Article (Published version)

Abstract
Prema zakonskim aktima EU i zakonskim aktima naše zemlje, biljni lekovi (BL) i tradicionalni biljni lekovi (TBL) predstavljaju vrste lekova. Kao aktivne sastojke sadrže biljne droge (supstance biljnog porekla) i/ili preparate biljnih droga (biljne preparate). BL se stavljaju u promet na osnovu potvrđenog kvaliteta, kliničke efikasnosti i bezbednosti. TBL se registruju na osnovu potvrđenog kvaliteta i dovoljno podataka o tradicionalnoj upotrebi kojima se dokazuje da imaju prihvatljiv stepen bezbednosti i očekivanu efikasnost. Komitet za biljne lekovite proizvode (HMPC) Evropske agencije za lekove (EMA) izdaje monografije EU za biljne droge, preparate biljnih droga i njihove kombinacije u kojima se nalaze pretklinički i klinički podaci za BL sa dobro poznatom upotrebom (WEU) i podaci o tradicionalnoj upotrebi (TU) za TBL. HMPC priprema i nacrte unosa u listu EU za TBL, koje usvaja i objavljuje Evropska komisija. Zak
...
ljučno sa julom 2019. god., HMPC je izdao 160 finalnih monografija, koje su dostupne na web-sajtu EMA (157 monografija za 156 biljnih droga i preparata, dve monografije za dve kombinacije biljnih droga i jednu monografiju za čaj, tj. čajne mešavine); za 13 biljnih droga i preparata objavljeni su unosi u listu EU. U radu je dat prikaz terapijskih oblasti i indikacija koje su odobrene u navedenim finalnim monografijama EU. Takođe, dat je pregled BL i TBL koji imaju dozvole za stavljanje u promet/upisani su u Registar tradicionalnih biljnih lekova u Republici Srbiji.
According to legislation of EU, as well as of our country, herbal medicinal products (HMPs) and traditional herbal medicinal products (THMPs) are categories of medicinal products. As active ingredients, they contain herbal drugs (herbal substances) and/or herbal drug preparations (herbal preparations). HMPs are authorized based on proved quality, clinical efficacy and safety. THMPs are registered based on proved quality and sufficient data on traditional use (acceptable safety level and plausible efficacy). The Committee on Herbal Medicinal Products (HMPC) of the European Medicines Agency (EMA) publishes EU herbal monographs, which comprise preclinical and clinical data on HMPs with well-established use (WEU), as well as data on traditional use (TU) for THMPs. HMPC also develops drafts of EU list entries for THMPs, which are adopted and their final versions are published by the European Commission. By the end of Jul
...
y 2019, HMPC issued 160 final monographs, which are available on the EMA website (157 monographs for 156 herbal drugs and herbal drug preparations, two monographs for two herbal drug combinations, and monograph for herbal tea combinations); EU list entries on 13 herbal drugs and preparations were finalized. This paper provides an overview of the therapeutic areas and indications approved in these final EU monographs. In addition, overview of HMPs and THMPs, which are authorized/registered in the Republic of Serbia is given.
Keywords:
biljni lekovi / tradicionalni biljni lekovi / Komitet za biljne lekovite proizvode Evropske agencije za lekove (EMA/HMPC) / monografije EU / lista EU / erbal medicinal products / traditional herbal medicinal products / ommittee on Herbal Medicinal Products of European Medicines Agency (HMPC/EMA), / EU monographs / EU list
Source:
Arhiv za farmaciju, 2019, 69, 4, 221-269
Publisher:
Beograd : Savez farmaceutskih udruženja Srbije
Related items
Showing items related by title, author, creator and subject.
Ražić, Slavica; Đogo, Svetlana; Slavković, Latinka; Popović, Aleksandar

(Srpsko hemijsko društvo, Beograd,

2005

)

Perić, Aleksandar; Vezmar-Kovačević, Sandra; Gacesa, Dejan; Perić, Aneta

(Deomed Publ, Istanbul, Istanbul,

2017

)

Maksimović, Zoran

(Beograd : Savez farmaceutskih udruženja Srbije,

2019

)