New vaccines on the horizon
Perspektive u razvoju profilaktičkih vakcina
Authors
Arsenović-Ranin, Nevena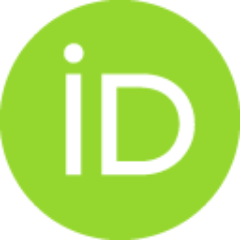 Article (Published version)

Abstract
Vaccines are considered to be one of the greatest public health achievements of the last century. As a result of widespread vaccine use, the smallpox virus has been completely eradicated and the incidence of other diseases such as polio, measles, tetanus and diphtheria has been drastically reduced. Current licensed vaccines, predominantly composed of either live attenuated or killed pathogens, pathogen subunits, owe their success to their ability to elicit neutralizing antibodies against pathogens. On the other side, cell-mediated immunity, which plays a central role in elimination of intracellular pathogens (which in most cases leads to chronic infections) is much more difficult to obtain using current vaccines. Currently, numerous vector and nucleic acid (DNA and mRNA)-based prophylactic vaccines, capable of inducing substantial vaccine-specific T cell responses, are investigated in preclinical and clinical studies, with promising results. This review focuses the background of vector
...
and nucleic acid-based vaccines, their strengths and weaknesses and safety issues.
Vakcine se smatraju jednim od najvećih javnozdravstvenih dostignuća prošlog veka. Zahvaljujući vakcinaciji u svetu su potpuno iskorenjene velike boginje, a incidencija drugih infektivnih bolesti, kao što su dečija paraliza, male boginje, tetanus i difterija, drastično je smanjena. Današnje licencirane vakcine, koje pretežno sadrže žive atenuisane ili mrtve patogene ili njihove delove, su uspešne zahvaljujući tome što stimulišu produkciju neutrališućih antitela. Sa druge strane, ove vakcine mnogo teže indukuju ćelijski-posredovanu imunost, koja je važna za eliminaciju intraćelijskih patogena (koji često dovode do hroničnih infekcija). Trenutno se u pretkliničkim i kliničkim studijama ispituju brojne profilaktičke vakcine zasnovane na vektorima i nukleinskim kiselinama (DNK i iRNK), sposobne da indukuju snažan odgovor T-ćelija na vakcinalni antigen, sa obećavajućim rezultatima. U ovom radu su date osnovne informacije o vakcinama sa vektorima i nukleinskim kiselinama, opisani su mehanizmi
...
kojima one pokreću imunski odgovor, njihove dobre i loše strane, kao i problemi vezani za njihovu bezbednu primenu.
Keywords:
DNA vaccines / MRNA vaccines / Vaccine types / Vector vaccines / tipovi vakcina / vektorske vakcine / DNK vakcine / iRNK vakcine
Source:
Arhiv za farmaciju, 2019, 69, 6, 385-405
Publisher:
Beograd : Savez farmaceutskih udruženja Srbije
Funding / projects:
Related items
Showing items related by title, author, creator and subject.
Riad, Abanoub; Schünemann, Holger; Sameh, Attia; Poklepović Peričić, Tina; Franka Žuljević, Marija; Jürisson, Mikk; Kalda, Ruth; Lang, Katrin; Morankar, Sudhakar; Ali Yesuf, Elias; Mekhemar, Mohamed; Danso-Appiah, Anthony; Sofi-Mahmudi, Ahmad; Pérez-Gaxiola, Giordano; Dziedzic, Arkadiusz; Apóstolo, João; Cardoso, Daniela; Marc, Janja; Moreno-Casbas, Mayte; Shey Wiysonge, Charles; Qaseem, Amir; Gryschek, Anna; Tadić, Ivana; Hussain, Salman; Ahmed Khan, Mohammed; Klugarova, Jitka; Pokorna, Andrea; Koščík, Michal; Klugar, Miloslav

(MDPI,

2021

)

Živković, Irena; Petrović, Raisa; Arsenović-Ranin, Nevena; Petrusić, Vladimir; Minić, Rajna; Bufan, Biljana; Popović, Olga; Leposavić, Gordana

(Academic Press Ltd- Elsevier Science Ltd, London,

2018

)

Andrić, Nataša; Gladović, Ana; Petrović, Bojana

(

2022

)