Validation of Serbian version of chronic obstructive pulmonary disease assessment test
Validacija sprske verzije upitnika za procenu hronične opstruktivne bolesti pluća
Аутори
Milenković, Branislava
Dimić Janjić, Sanja
Kotur-Stevuljević, Jelena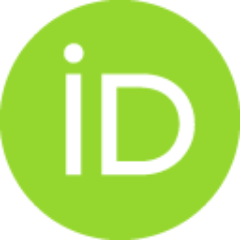 Kopitović, Ivan
Janković, Jelena
Stjepanović, Mihailo
Vukoja, Marija
Ristić, Snežana
Davičević-Elez, Žaklina
Чланак у часопису (Објављена верзија)

Апстракт
Uvod/Cilj. Upitnik za procenu hronične opstruktivne bolesti pluća (HOBP) (engl. COPD Assessment Test - CAT) je jednostavan i pouzdan test namenjen za merenje ukupnog zdravstvenog stanja bolesnika sa HOBP i koristan je za upotrebu u svakodnevnoj kliničkoj praksi. Cilj ovog istraživanja bio je da se proceni validnost i opravdanost primene srpske verzije CAT. Metode. U studiji je učestvovalo 140 bolesnika u stabilnom stanju HOBP, ispitivanih u ambulantnim uslovima na Klinici za pulmologiju, Kliničkog centra Srbije u Beogradu i Institutu za plućne bolesti Vojvodine u Sremskoj Kamenici. Tokom prvog pregleda bolesnicima je učinjeno ispitivanje plućne funkcije (spirometrija), popunili su CAT upitnik i mMMR (modified Medical Research Council) skalu za procenu stepena dispneje. Pouzdanost CAT test-retesta je ispitivana kod 20 bolesnika od strane istog istraživača. Rezultati. Pokazali smo da srpska verzija CAT ima visoku internu konzistentnost sa Cronbach-ovim alfa 0.88. Test-retest analiza poka
...
zala je dobru korelaciju između CAT rezultata u dve vremenske tačke (Spearmanov r = 0,681; p < 0,01). CAT je umereno korelirao sa mMRC skalom (r = + 0,57), blago sa forsiranim ekspiratornim volumenom u prvoj sekundi (FEV1), (r -0,214), uz pozitivnu korelaciju sa ukupnim brojem pogoršanja HOBP, ali bez jasne regularnosti sa promenom GOLD (Global Initiative for Chronic Obstructive Lung Disease) stadijuma. Zaključak. Srpska verzija CAT je pokazala visoku internu konzistentnost i test-retest pouzdanost. Ona predstavlja pouzdano, jednostavno i lako sredstvo za upotrebu koje se može koristiti u svakodnevnoj kliničkoj praksi za procenu zdravstvenog stanja kod bolesnika sa HOBP u Srbiji.
Background/Aim. The Chronic obstructive pulmonary disease (COPD) Assessment Test (CAT) is a simple and reliable tool designed to measure overall COPD related health status and complement physician assessment in rou-tine clinical practice. Objective of this study was to evaluate the validity of the Serbian version of CAT. Methods. Study included 140 outpatients in the stable COPD, recruited from two centres: Clinic for Pulmonology, Clinical Center of Serbia, Belgrade, and Institute for Pulmonary Diseases of Vojvodina, Sremska Kamenica. All patients completed pulmonary function testing – spirometry, the CAT and the modified Medical Research Council (mMRC) dyspnea scale at baseline visit. The CAT test-retest reliability was tested in 20 patients by the same investigator (physician). Results.We demonstrated that Serbian version of CAT had high internal consistency with Cronbach's alpha 0.88. Test-retest analys
...
is showed good correlation between CAT scores in two time points (Spearman's ρ = 0.681, p < 0.01). In our study the CAT correlated moderately to mMRC scale (ρ = +0.57), weakly to FEV1 (ρ -0.214), was positively related to number of exacerbations, but did not showed exact regularity with change in the Global Initiative for Chronic Obstructive lung disease (GOLD) stage. Conclusion.The Serbian version of CAT is a reliable, simple and easy-to-use tool that can be used in everyday clinical practice to assess the health status of COPD patients in Serbia.
Кључне речи:
Chronic obstructive / Comorbidity / Forced expiratory volume / Pulmonary disease / Questionnaires / Serbia / Surveys / pluća / opstruktivne bolesti / hronične / ankete i upitnici / Srbija / komorbiditet / ekspiratorni volumen / forsirani
Извор:
Vojnosanitetski pregled, 2020, 77, 3, 294-299
Издавач:
Beograd : Vojnomedicinska akademija - Institut za naučne informacije