Antioxidant and cytotoxic activities of curly dock (Rumex crispus L., Polygonaceae) fruit extract
Antioksidantna i citotoksična aktivnost ekstrakta ploda štavelja (Rumex crispus L., Polygonaceae)
Authors
Ćebović, Tatjana
Jakovljević, Dunja
Maksimović, Zoran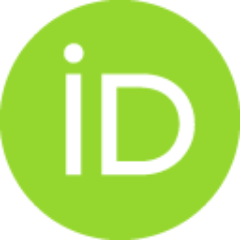 Đorđević, Snežana
Jakovljević, Sanja
Četojević-Simin, Dragana
Article (Published version)

Abstract
Uvod/Cilj: Rumex crispus (štavelj) je višegodišnja zeljasta biljka, koja se smatra bogatim izvorom biološki aktivnih molekula sa antioksidantnom i citotoksičnom aktivnošću. Cilj rada bio je procena antioksidantnog kapaciteta i ispitivanje antitumorske aktivnosti vodenog ekstrakta ploda štavelja. Metode. Antioksidantna aktivnost vodenog ekstrakta ploda štavelja procenjena je na osnovu in vitro testova: ferric-reducing antioxidant power (FRAP), sposobnosti ekstrakta da neutrališe slobodne radikale NO•, OH• i 2,2-difentil-1-pikril hidrazil (DPPH) i utiče na lipidnu peroksidaciju u lipozomima. Citotoksičnost ispitivanog ekstrakta je određena in vitro na tumorskim ćelijskim linijama: humani karcinom cerviksa (HeLa), adenokarcinom (HT-29) i adenokarcinom dojke (MCF7). Rezultati. Testirani ekstrakt pokazao je potencijalnu antioksidantnu aktivnost manifestovanu velikom moći u neutralizaciji slobodnih radikala, kao i sposobnost da smanji lipidnu peroksidaciju u lipozomima. Ustanovljena je tkivn
...
o-selektivnu citotoksičnost ekstrakta ploda štavelja in vitro. Najizraženija antitumorska aktivnost primećena je prema HeLa i MCF7 ćelijskim linijama. Zaključak. Vodeni ekstrakt ploda štavelja ima potencijalnu antioksidantnu i citotoksičnu aktivnost, sa nekrozom kao glavnim mehanizmom indukovane ćelijske smrti. Za dalja istraživanja, preporučuju se i druge metode ekstrakcije ploda štavelja.
Background/Aim. Rumex crispus (curly dock) is a wild perennial herbaceous plant, which products are considered as a rich source of biologically active molecules with antioxidant and cytotoxic activities. The aim of this study was to estimate of antioxidant and cytotoxic activities of aqueous extract of curly dock fruits. Methods. The aqueous extract of curly dock fruits was evaluated for its antioxidant activity by in vitro assays for ferric-reducing antioxidant power (FRAP), NO•, OH• and 2,2-diphenyl-1-picrylhydrazyl (DPPH)-free radical scavenging activities and the influence on lipid peroxidation in liposomes. The cytotoxicity of tested extract was examined in vitro in human cervix carcinoma (HeLa), colon adenocarcinoma (HT-29) and breast adenocarcinoma (MCF7) cells. Results. The tested extract showed a potential antioxidant activity manifested in scavenging of free radicals as well as an ability to decrease lipid peroxidation in liposomes. The results indicated tissue-selective cyto
...
toxicity of R. crispus fruit extract in vitro. The most prominent antitumor activity was observed towards HeLa and MCF7 cell lines. Conclusion. The investigated aqueous fruit extract of R. crispus had potential antioxidant and cytotoxic activities, with necrosis as a main mechanism of induced cell-death. Different methods of extraction of R. crispus fruits, apart from aqueous, are recommended for further investigations.
Keywords:
Antioxidants / Lipid peroxidation / Medicinal / Phytotherapy / Plants / Polygonaceae / antioksidansi / ipidi / peroksidacija / itoterapija / biljke / lekovite / polygonaceae
Source:
Vojnosanitetski pregled, 2020, 77, 3, 308-316
Publisher:
Beograd : Vojnomedicinska akademija - Institut za naučne informacije
Funding / projects: