Nutritional aspects of cognitive impairment
Nutritivni aspekti poremećaja kognitivnih funkcija
Authors
Đuričić, Ivana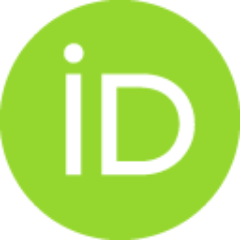 Article (Published version)

Abstract
Many scientific arguments in this area, implicate low level of important nutrients in cognitive decline, simultaneously suggesting better nutritional status as an important goal in the management of cognitive aging. Key nutrients for the protection of cognitive function are B-group vitamins, polyphenols, vitamin D, and omega-3 polyunsaturated fatty acids (PUFAs). The body of scientific evidence widely supports the roles of folic acid and metabolically related B6 and B12 vitamins in protecting cognitive function in old age. High concentrations of polyphenols in dementia therapy showed a significant increase in cerebral blood volume. Although low vitamin D blood levels were associated with a higher risk of developing dementia, vitamin D supplementation alone was not sufficient to improve cognitive outcomes. In relation to the role of omega-3 PUFAs, research findings indicate protective effects in individuals with cognitive decline. The importance of
...
diets and a healthy lifestyle in the prevention of cognitive impairment are extensively accepted. The Mediterranean diet is the most investigated dietary pattern in observational studies. MIND diet (Mediterranean-DASH Intervention for Neurodegenerative Delay) is updated dietary approach of the Mediterranean-DASH diets. Its components are linked to dementia prevention and overall neuroprotection. It is also reported that regular physical activity maintains the brain function improving blood flow and oxygen supply.
Novi naučni dokazi u ovoj oblasti ukazuju na nedostatke određenih hranljivih materija u opadanju kognitivnih funkcija, istovremeno pokazujući da bolji nutritivni status može biti važan u očuvanju kognicije kod starijih osoba. Ključni nutrijenti za zaštitu kognitivnih funkcija su vitamini B grupe, polifenoli, vitamin D i omega-3 polinezasićene masne kiseline (PMK). Sveukupnost naučnih dokaza u ovom trenutku najjače podržava uloge folata i metabolički povezanih vitamina B6 i B12 u zaštiti kognitivnih funkcija u starijoj životnoj dobi. Visoke koncentracije polifenola u terapiji demencije pokazale su značajno povećanje volumena cerebralne krvi. Iako su niže koncentracije vitamina D u serumu bile povezane sa većim rizikom za razvoj demencije, suplementacija vitaminom D nije bila dovoljna za poboljšanje kognitivnih ishoda. U vezi sa ulogom omega-3 PMK, rezultati istraživanja ukazuju na zaštitne efekte kod osoba sa kognitivnim smetnjama. Dijetarni režim i zdrav stil života igraju značajnu ulo
...
gu u prevenciji kognitivnih poremećaja. Mediteranska ishrana je najčešće ispitivani dijetarni obrazac u observacionim studijama. Pokazano je da je koncept MIND dijete (Mediterranean-DASH Intervention for Neurodegenerative Delay) u vezi sa neuroprotektivnim efektima i prevencijom demencije. Redovna fizička aktivnost predstavlja značajnu komponentu zdravog životnog stila u održanju vitalnosti moždanih funkcija.
Keywords:
aging / cognition / dementia / nutrients / diet / starenje / kognicija / demencija / nutrijenti / dijeta
Source:
Arhiv za farmaciju, 2020, 70, 2, 98-108
Publisher:
Belgrade : Pharmaceutical Association of Serbia