Pharmaceutical care in Alzheimer's disease
Farmaceutska zdravstvena zaštita u terapiji Alchajmerove demencije
Authors
Vezmar-Kovačević, Sandra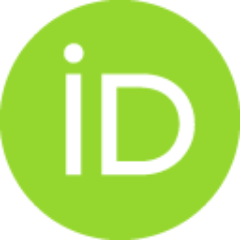 Article (Published version)

Abstract
Alzheimer's disease (AD) is a neurodegenerative disorder characterized by progressive memory and cognitive function impairment as well as behavioural and psychiatric disturbances. Pharmaceutical care involves the process of identifying, resolving, and preventing drug-related problems, and it is aimed at improving the patient's quality of life. AD is usually diagnosed in elderly patients with comorbidities and, consequently, a variety of drug-related problems may occur. Pharmacists should focus on adverse reactions, drug-drug interactions, and adherence in patients with AD. The introduction of acetylcholinesterase inhibitors in treatment may be associated with adverse effects, such as diarrhoea, muscle cramps, fatigue, nausea, vomiting, insomnia, anorexia, headache, and dizziness, which may be transient or require an alternative medication. Use of anticholinergic medications, bradycardia causing medications, antipsychotics and other medications should be assessed carefully be
...
cause of potential drug-drug interactions with acetylcholinesterase inhibitors, especially rivastigmine. Adherence may be a major drug-related problem in patients with AD because of the nature of illness and appropriate communication between pharmacists and patients or carers requiring adequate skills and knowledge. Although AD is increasing in prevalence there is a lack of evidence about the impact of pharmaceutical care on the treatment outcomes and quality of life of patients and more research is needed in this area.
Alchajmerova bolest (AD) je neurodegenerativni poremećaj koji karakteriše progresivno oštećenje pamćenja i kognitivnih funkcija, kao i bihejvioralni poremećaj pacijenta. Farmaceutska zdravstvena zaštita je proces koji uključuje identifikaciju, rešavanje i sprečavanje pojave problema povezanih sa terapijom sa ciljem postizanja ishoda koji poboljšavaju kvalitet života pacijenta. AD se obično dijagnostikuje kod starijih pacijenata sa komorbiditetima i mogu se pojaviti različiti problemi u vezi sa terapijom. Potrebno je da farmaceuti posebno obrate pažnju na neželjene reakcije na lek, interakcije lekova i adherencu kod pacijenata sa AD. Uvođenje inhibitora acetilholinesteraze u terapiju može biti povezano sa neželjenim reakcijama na lek, kao što su dijareja, mišićni grčevi, umor, mučnina, povraćanje, nesanica, anoreksija, glavobolja i vrtoglavica, koji mogu biti prolazni ili zahtevati promenu leka. Upotrebu antiholinergičkih lekova, lekova koji izazivaju bradikardiju, antipsihotika i drugi
...
h lekova treba pažljivo razmatrati zbog potencijalnih interakcija navedenih lekova sa inhibitorima acetilholinesteraze, posebno rivastigminom. Adherenca može biti važan problem u vezi sa terapijom kod pacijenata sa AD zbog prirode bolesti, a veštine i znanja farmaceuta su neophodni da bi komunikacija sa pacijentima ili negovateljima bila odgovarajuća. Iako se učestalost AD povećava, nedostaje dokaza o uticaju farmaceutske zdravstvene zaštite na ishode terapije i kvalitet života pacijenata, stoga je potrebno više istraživanja u ovoj oblasti.
Keywords:
Alzheimer's disease / pharmaceutical care / drug-drug interactions / adverse reactions / adherence / Alchajmerova demencija / farmaceutska zdravstvena zaštita / neželjene reakcije na lek / interakcije / adherenca
Source:
Arhiv za farmaciju, 2020, 70, 2, 69-80
Publisher:
Beograd : Savez farmaceutskih udruženja Srbije
Pharmaceutical Association of Serbia