Anti-dementia medications – fighting a losing battle?
Lekovi u lečenju demencija - unapred izgubljena bitka?
Authors
Micov, Ana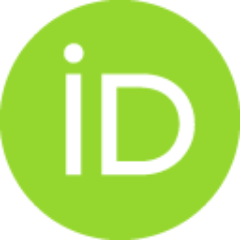 Pecikoza, Uroš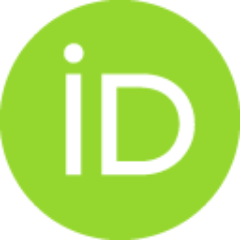 Article (Published version)

Abstract
Alzheimer's disease (AD), the most common cause of dementia, is growing health, social and economic issue because of the increasing number of sufferers, limited efficacy of available treatment options, and high total healthcare costs. It is clinically characterized by cognitive and behavioral impairments, both of which need to be treated appropriately to improve patients' quality of life and their caregivers as well. Currently, available anti-dementia medications provide only modest and transient cognitive benefits. Donepezil, rivastigmine and galantamine (cholinesterase inhibitors) are indicated for the symptomatic management of mild to moderately severe AD, while memantine (NMDA glutamate receptors antagonist) is recommended for moderate-to-severe AD. A special focus on behavioral symptoms (e.g. anxiety, depression, aggression) management is required as they cause great suffering in patients/caregivers. The use of medications that can impair cognitive f
...
unction, such as drugs with anticholinergic activity, should be avoided in patients with dementia. Additionally, interventions that could delay or prevent dementia onset in some subjects are focused on minimizing modifiable risk factors (hypertension, diabetes, depression) and maximizing protective factors (physical activity, healthy diet, leisure, and social activities). The treatment of AD remains a challenge.
Alzheimer-ova bolest (AB), najčešći oblik demencije, rastući je zdravstveni, socijalni i ekonomski problem zbog sve većeg broja obolelih, nedovoljne efikasnosti postojećih terapijskih mera, kao i velikih ukupnih troškova nege. Klinički se manifestuje smanjenjem kognitivnih funkcija i poremećajima ponašanja, koje treba adekvatno lečiti kako bi se popravio kvalitet života obolelih i njihovih negovatelja. Raspoloživi lekovi za lečenje demencija ostvaruju umereno i prolazno poboljšanje kognitivnih funkcija. Donepezil, rivastigmin i galantamin (inhibitori holinesteraza) su indikovani kao simptomatska terapija blage do umereno teške forme AB, dok se memantin (antagonist glutamatergičkih NMDA receptora) preporučuje za lečenje umerene do teške AB. Poseban aspekt lečenja predstavlja terapija bihejvioralnih simptoma (anksioznost, depresija, agresivnost), koji su veliki problem za pacijente i negovatelje. Trebalo bi izbegavati primenu lekova koji nepovoljno utiču na kogniciju, kao što su lekovi s
...
a antiholinegičkim dejstvom, kod pacijenata sa demencijom. Dodatno, kontrola promenljivih faktora rizika (hipertenzija, dijabetes, depresija) i usvajanje protektivnih faktora (fizička aktivnost, zdrava ishrana, socijalne aktivnosti i aktivnosti u slobodno vreme) možda može da spreči ili odloži pojavu demencije kod izvesnih ljudi. Lečenje AB i dalje je veliki izazov.
Keywords:
Alzheimer's disease / donepezil / rivastigmine / galantamine / memantine / Alzheimer-ova bolest / rivastigmin / galantamin / memantin / uloga farmaceuta
Source:
Arhiv za farmaciju, 2020, 70, 2, 55-68
Publisher:
Beograd : Savez farmaceutskih udruženja Srbije
Pharmaceutical Association of Serbia