Assessing the symptoms of Internet Gaming Disorder among college/university students: An international validation study of a self-report
Procenjivanje simptoma poremećaja igranja kompjuterskih igara na internetu (eng. Internet Gaming Disorder) kod studenata - internacionalna validaciona studija mere samoprocene
Authors
Stevanović, Dejan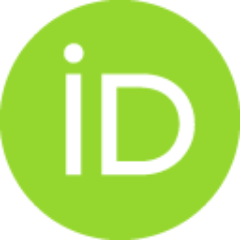 Đorić, Ana
Singh Balhara, Yatan Pal
Ćirović, Nikola
Arya, Sidharth
Ransing, Ramdas
Vu Thi, Tuong – Vi
Huong, Truong Ngoc
Tadić, Ivana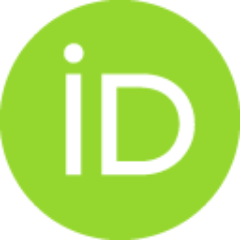 Jović, Jelena
Radovanović, Saša
Kafali, Helin Yilmaz
Erzin, Gamze
Vally, Zahir
Chowdhury, Mita Rani Roy
Sharma, Pawan
Shakya, Rabi
Moreira, Paulo
Olayinka, Atilola
Mohamad, Avicenna
Campos, Luís Antônio Monteiro
Campos, Pedro de Abreu Monteiro
Silva, Cristiane Moreira
Tavares, Jose Carlos
Buoli, Massimiliano
Burkauskas, Julius
Ivanović, Iva
Szczegielniak, Anna Rebeka
Knez, Rajna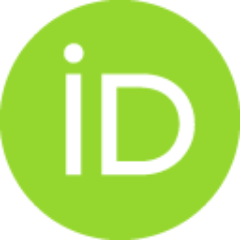 Article (Published version)

Abstract
The present study evaluated the psychometric properties of a self-report scale for assessing Internet Gaming Disorder (IGD) symptoms according to the DSM-5 and ICD-11 among 3270 college/univers ity students (2095 [64.1%] females; age mean 21.6 [3.1] years) from different countries worldwide. Croatian, English, Polish, Portuguese, Serbian, Turkish, and Vietnamese versions of the scale were tested. The study showed that symptoms of IGD could be measured as a single underlying factor among college/university students. A nine itemsymptom scale following DSM-5, and a short four-item scale representing the main ICD-11 symptoms, had sound internal consistency and construct validity. Three symptom-items were found non-invariant across the language samples (i.e., preoccupation with on-line gaming, loss of interests in previous hobbies and entertainment, and the use of gaming to relieve negative moods). This study provides initial evidence for assessing IGD symptoms among college/university stud
...
ents and will hopefully foster further research into gaming addiction in this population worldwide especially with taking into account language/cultural differences.
U ovoj studiji su procenjena psihometrijska svojstva skale samoprocene koja je namenjena proceni simptoma poremećaja igranja kompjuterskih igrara na internetu (eng. Internet Gaming Disorder-IGD) prema DSM-5 i ICD-11 klasifikacijama mentalnih bolesti na uzorku od 3270 studenata (2095 [64.1%] devojaka; prosečna starost 21.6 [3.1] godina) iz više zemalja. Ispitana je hrvatska, engleska, poljska, portugalska, srpska, turska i vijetnamska verzija skale. Rezultati su pokazali da se kod studenata IGD simptomi mogu izmeriti instrumentom u čijoj osnovi leži jedan faktor. Skala od devet stavki koje se odnose na DSM-5 kriterijume i kratka skala od četiri stavke koja se odnosi na glavne simptome prema ICD-11 kriterijumima imaju zadovoljavajuću internu konzistentnost i konstruktnu validnost. Merna invarijantnost u odnosu na različite jezike je utvrđena za tri ajtema (preokupiranost igranjem onlajn igara, gubljenje interesovanja za dotadašnje hobije i zabavu i korišćenje igranja za rasterećenje od n
...
egativnih emocija). Ova studija je ponudila početne podatke za procenu simptoma poremećaja igranja kompjuterskih igrara na internetu kod studenata i nadamo se da će podstaći buduća istraživanja zavisnosti od kompjuterskih igrara u populacijama širom sveta uzimajući u obzir jezičke/kulturološke razlike.
Keywords:
Cross-cultural equivalence / IGD / Internet gaming / igranje igara / internet / kros-kulturalna ekvivalentnost
Source:
Psihologija, 2020, 53, 1, 43-63
Publisher:
Beograd : Društvo psihologa Srbije
Funding / projects: