Associations of cholesterol and vitamin D metabolites with the risk for development of high grade colorectal cancer
Povezanost metabolita holesterola i vitamina D sa rizikom za nastanak kolorektalnog karcinoma visokog gradusa
Authors
Vladimirov, Sandra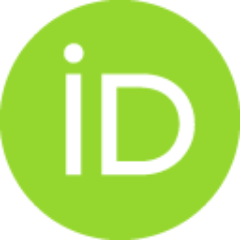 Zeljković, Aleksandra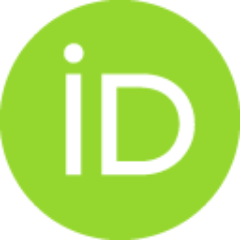 Gojković, Tamara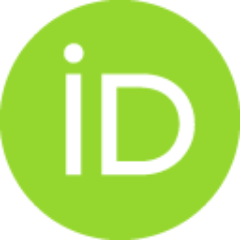 Miljković, Milica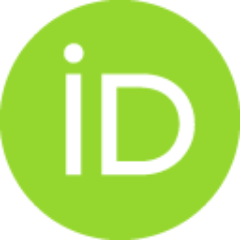 Stefanović, Aleksandra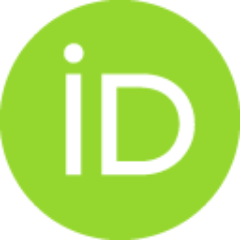 Zeljković, Dejan
Trifunović, Bratislav
Spasojević-Kalimanovska, Vesna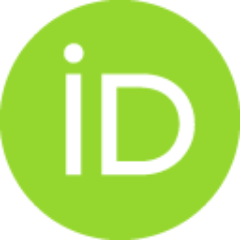 Article (Published version)

Abstract
Background:Vitamin D deficiency is repeatedly reported in colorectal cancer (CRC). Since cholesterol and vitamin D share common precursor 7-dehydrocholesterol (7-DHC), it would be important to explore the associations of key vitamin D metabolites and serum lipid parameters in patients with high and low grade CRC. The aim of this study was toanalyze relationships between serum 25(OH)D3,24,25(OH)2D3 and 7-DHC levels and serum lipids inpatients with CRC, and to evaluate their potential for prediction of risk for development of high grade CRC. Methods:We recruited 82 patients CRC and 77 controls.7-DHC, 25(OH)D3 and 24,25(OH)2D3 were quantified by LC-MS/MS methods.Results:7-DHC, 25(OH)D3 and vitamin D metabolic ratio(VDMR) were significantly lower in CRC patients than in control group (P<0.001, P<0.010, P<0.050 and P<0.050, respectively). 25(OH)D3 levels were higher inpatients with grade I CRC when compared to grade II(P<0.05
...
0). All vitamin D metabolites positively correlated with total cholesterol (TC) concentration in CRC patients.25(OH)D3 was significant predictor of increased CRC risk(P<0.010). After adjustment for TC concentration,25(OH)D3 lost its predictive abilities. However, 25(OH)D3 remained significant predictor of poorly differentiated type of cancer (P<0.050). Conclusions:We found significant positive association between vitamin D status and serum total cholesterol.Although low 25(OH)D3 was found to be a significant risk factor for CRC development, the obtained results primarily suggest profound impact of cholesterol level on vitamin D status in CRC. However, our results suggest that low 25(OH)D3 might independently contribute to development of poorly differentiated tumor.
Uvod: Deficijencija vitamina D je učestalo javlja kod obolelih od kolorektalnog karcinoma (CRC). Kako holesterol i vitamin D dele zajednički prekursor 7-dehidroholesterol (7-DHC), bilo bi značajno ispitati povezanost ključnih metabolita vitamin D i serumskih lipidnih parametara kod pacijenata sa CRC klasifikovanih na osnovu gradusa. U ovom radu ispitivali smo odnos između serumskih koncentracija 25(OH)D3, 24,25(OH)2D3 and 7-DHC i serumskih lipida kod pacijenata sa CRC, kao i doprinos metabolita vitamina D u predikciji rizika za nastanak CRC visokog gradusa. Metode: U studiji su učestvovala 82 pacijenta sa CRC i 77 zdravih ispitanika. 7-DHC, 25(OH)D3 i 24,25(OH)2D3 su kvantifikovani pomoću metode LC-MS/MS. Rezultati: 7-DHC, 25(OH)D3 i odnos metabolita vitamina D (VDMR) su bili značajno niži kod pacijenata sa CRC u odnosu na kontrolnu grupu (P<0,001, P<0,010, P<0,050 i P<0,050, redom). Koncentracije 25(OH)D3 su bile više kod pacijenata sa gradusom I u odnosu na pacijente sa gradusom II (
...
P<0,050). Svi metaboliti vitamina D su pozitivno korelirali sa ukupnim holesterolom kod pacijenata sa CRC. 25(OH)D3 je bio značajan prediktor povećanog rizika za nastanak CRC (P<0,010). Nakon korekcije za koncentraciju ukupnog holesterola, 25(OH)D3 je izgubio prediktivni značaj. Međutim, 25(OH)D3 je ostao značajan prediktor slabo diferenciranog karcinoma (P<0,050). Zaključak: Utvrđena je značajna pozitivna korelacija iz među statusa vitamina D i serumskih koncentracija ukupnog holesterola. Iako je uočeno da je nizak 25(OH)D3 značajan faktor rizika za razvoj CRC, naši rezultati upućuju na dominantan uticaj holesterola na status vitamina D kod ovih pacijenata. Ipak, uočeno je da niski nivoi 25(OH)D3 mogu nezavisno doprineti razvoju slabo diferentovanih oblika CRC.
Keywords:
25-hydroxyvitamin D / 7-dehydrocholesterol / 24,25-dihydroxyvitamin D / total cholesterol / colorectal cancer / 25-hidroksivitamin D / 7-dehidroholesterol / 24,25-dihidroksivitamin D / ukupan holesterol / kolorektalni karcinom
Source:
Journal of Medical Biochemistry, 2020, 39, 3, 318-327
Publisher:
Beograd : Društvo medicinskih biohemičara Srbije
Funding / projects: