Pentoxifylline with metformin treatment improves biochemical parameters in patients with nonalcoholic steatohepatitis
Terapija pentoksifilinom sa metforminom poboljšava biohemijske parametre u pacijenata sa nealkoholnim steatohepatitisom
Authors
Ćulafić, Milica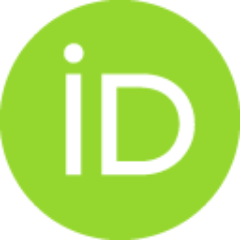 Vezmar-Kovačević, Sandra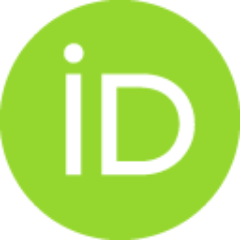 Dopsaj, Violeta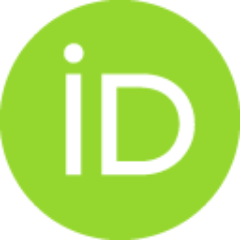 Oluić, Branislav
Bidžić, Nemanja
Miljković, Branislava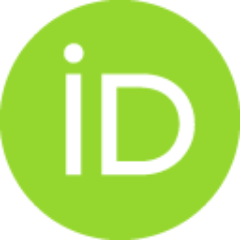 Ćulafić, Đorđe
Article (Published version)

Abstract
Background:The progression of the nonalcoholic fatty liver disease to nonalcoholic steatohepatitis (NASH) is multifactorial, and there is still a lack of approved medications for its treatment. The study aimed to evaluate the impact of combined treatment with Pentoxifylline and Metformin on biochemical parameters in patients with NASH. Setting:Outpatient hepatology clinic.Methods:A prospective trial was conducted. The first cohort included patients with biopsy-proven NASH, while the second cohort consisted of patients with biopsy-confirmed NAFLD. Blood tests were checked at baseline and every three months. Pentoxifylline at a dosage of 400 mgt.i.d. and Metformin at the dosage of 500 mg t.i.d. were introduced for six months in NASH group. The impact of the treatment was assessed based on biochemical results after combined treatment with low-cost medications. Results:All 33 NASH patients completed 24 weeks of treatment. We observ
...
ed significant improvement (p<0.05)of median values after treatment for the following parameters: serum uric acid levels decreased by 51.0 mmol/L, calcium decreased for 0.27 mmoL/L, magnesium showed an increase of 0.11 mmoL/L. Insulin resistance improved as a reduction of HOMA – IR by 1.3 was detected. A significant decrease of median in liver enzymes, alanine aminotransferase, aspartate aminotransferase and gamma-glutamyltransferase by 24.0 U/L, 9.1 U/L, 10.8 U/L respectively,was noted. Conclusions:Pentoxifylline and Metformin may provide possible treatment option in NASH. Some new potential benefit of the therapy in improving liver function whilst decreasing cardiovascular risk was perceived.
Uvod: Progresija nealkoholne masne bolesti jetre (NAFLD) do nealkoholnog steatohepatitisa (NASH) je multifaktorijalna, i još uvek ne postoje zvanično odobreni lekovi za terapiju. U studiji je procenjivan uticaj kombinovane terapije pentoksifilinom i metforminom na biohemijske parametre kod pacijenata sa NASHom. Okruženje: Hepatološka ambulanta klinike. Metode: Studija je bila prospektivnog karaktera. Prva grupa uključila je pacijente sa biopsijom potvrđenim NASHom, dok su drugu grupu činili pacijenti sa biopsijom potvrđenom NAFLDom. Analize krvi vršene su svaka tri meseca. Uvedena je kombinovana terapija pentoksifilinom u dozi od 400 mg 3×1 i metforminom u dozi od 500 mg 3×1, u trajanju od šest meseci za Nash grupu. Efekat lečenja procenjen je na osnovu biohemijskih parametara nakon terapije ovim medikamentima sa niskom cenom. Rezultati: Svih 33 pacijenta su završila 24 nedelje terapije. Uočeno je značajno poboljšanje (p<0,05) vrednosti medijane za sledeće parametre: nivoi mokraćne kis
...
eline u serumu su se snizili za 51,0 mmol/L, kalcijum je snižen za 0,27 mmol/L, magnezijum je pokazao porast za 0,11 mmol/L. Poboljšana je insulinska rezistencija konstatovana kroz smanjenje HOMA-IR za 1,3. Zabeleženo je značajno smanjenje medijane enzima jetre: alanin aminotransferaze za 24,0 U/L, aspartat aminotransferaze za 9,1 U/L i gama glutamiltransferaze za 10,8 U/L. Zaključak: Pentoksifilin sa metforminom može predstavljati moguću terapijsku opciju u NASHu. Primećena je nova potencijalna korist primenjene terapije u poboljšanju funkcije jetre i smanjenju kardiovaskularnog rizika.
Keywords:
NASH / pentoxifylline / metformin / treatment / steatohepatitis / pentoksifilin / terapija / steatohepatitis
Source:
Journal of Medical Biochemistry, 2020, 39, 3, 290-298
Publisher:
Beograd : Društvo medicinskih biohemičara Srbije