Derivati etilendiamin-N,N'-di-2-(3-cikloheksil) propanske kiseline sa potencijalnim citotoksičnim dejstvom - in silico/in vitro fizičko-hemijska i ADME karakterizacija
Derivatives of ethylendiamine N,N'-di-2-(3-cyclohexyl) propanoic acid with potential cytotoxic activity - in silico/in vitro physicochemical and ADME characterization
Authors
Tubić, Biljana K.
Contributors
Marković, Bojan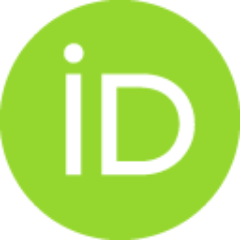 Vladimirov, Sote
Sabo, Tibor
Stojisavljević Šatara, Svjetlana
Dobričić, Vladimir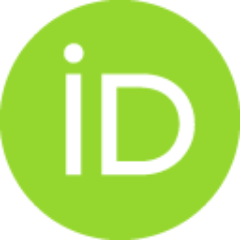 Doctoral thesis (Published version)

Abstract
Estri (S,S)-1,2-etandiamin-N,N'-di-2-(3-cikloheksil)propanske kiseline(EDCP) sa metanolom (DM-EDCP), etanolom (DE-EDCP), propanolom (DPEDCP),butanolom (DB-EDCP) i izobutanolom (DIB-EDCP) i estri (S,S)-1,3-propandiamin-N,N'-di-2-(3-cikloheksil)propanske kiseline (PDCP) sametanolom (DM-PDCP), etanolom (DE-PDCP), propanolom (DP-PDCP),butanolom (DB-PDCP), izobutanolom (DIB-PDCP), pentanolom (DPE-PDCP) iizopentanolom (DIPE-PDCP) dizajnirani su kao ligandi za Pt(IV) komplekse. Uin vitro ispitivanjima utvrđena je značajna citotoksična aktivnost za navedenekomplekse, ali i za ligande u nevezanom obliku. Ispitivana supstanca DE-EDCPpokazala je najveću citotoksičnu aktivnost.U ovoj doktorskoj disertaciji opisan je razvoj i validacija savremenebioanalitičke metode - ultra visoko efikasne tečne hromatografije u sprezi samasenom detekcijom (UHPLC-MS/MS). Metoda je razvijena i validirana zapotrebe pretkliničkih ispitivanja, odnosno za određivanje ispitivane supstanceDE-EDCP u biološkom materijalu, k
...
ao i njenog potencijalnog metabolita EDCP.Kao interni standard primenjen je strukturni analog DB-PDCP.Tokom in vitro fizičko-hemijske biofarmaceutske karakterizacije ispitivanihsupstanci određena je i ocenjena njihova rastvorljivost u vodenom rastvoru,lipofilnost i permeabilnost na veštačkim membranama. Profili rastvorljivostikiselina i njihovih estara se značajno razlikuju, dok su profili rastvorljivosti obekiseline (EDCP i PDCP) slični, kao i profili rastvorljivosti svih estara. Kiseline sedobro rastvaraju u izrazito kiseloj sredini i u izrazito baznoj sredini, dok jerastvorljivost estara najveća u izrazito kiseloj sredini...
Esters of (S,S)-1,2-ethanediamine-N,N'-di-2-(3-cyclohexyl)propanoic acid(EDCP) with methyl alcohol (DM-EDCP), ethyl alcohol (DE-EDCP), n-propylalcohol (DP-EDCP), n-butyl-alcohol (DB-EDCP) and isobutyl-alcohol (DIBEDCP),and esters of (S,S)-1,3-propanediamine-N,N'-di-2-(3-cyclohexyl)propanoic acid (PDCP) with methyl alcohol (DM-PDCP), ethylalcchol (DE-PDCP), n-propyl alcohol (DP-PDCP), n-butyl alcohol (DB-PDCP),and isobutyl alcohol (DIB-PDCP), n-pentyl alcohol (DPE-PDCP) and isopentylalcohol (DIPE-PDCP) were designed as ligand of Pt(IV) complexes. During the invitro investigation it was found significantly cytotoxic activity of thesecomplexes, and also it was found cytotoxic activity of ligand without complexes.Investigated substance DE-EDCP was exerted the strongest cytotoxic activity.In this doctoral dissertation, there is presented a development and validationof a new ultra-high-performance liquid chromatography tandem massspectrometry bioanalytical method (UHPLC-MS/MS). The developed
...
method issupposed for determination of DE-EDCP and its potential metabolit EDCP inbiological materials during non-clinical and clinical studies. The structuralanalogue DB-PDCP was used as an internal standard.During the in vitro biopharmaceutical characterization of the investigatedsubstances, there was performed a determination of solubility, lipophilicity andmembrane permeability. Profiles of solubility of the observed acids and theircorresponding esters are significantly different, while the profiles of solubility fortwo acids (EDCP and PDCP) are similar as well as the profiles of solubility for allthe esters...
Keywords:
derivati 1 / derivatives of (S / S)-1 / 2-ethanediamine-N / N'-di-2-(3-cyclohexyl)propanoic acid and (S / S)-1 / 3-propanediamine-N / N'-di-2-(3-cyclohexyl)propanoic acid / bioanalytical method / ultra-high performance liquidchromatography tandem mass spectrometry-UHPLC-MS/MS) / solubility / lipophilicity / membrane permeability / docking study / ADME(T) prediction / prediction of metabolic reactions and metabolites - Metabolizer / 2-etandiamin-N / N'-di-2-(3-cikloheksil)propanskekiseline / derivati 1 / 3-propandiamin-N / N'-di-2-(3-cikloheksil)propanske kiseline / bioanalitička metoda / tečna hromatografija pod ultra visokim pritiskom u sprezisa masenom spektrometrijom (UHPLC-MS/MS) / rastvorljivost / lipofilnost / membranska permeabilnost / docking / ADME(T) predviđanje / predviđanjemetaboličkih reakcija i metabolita - Metabolizer
Source:
Универзитет у Београду, 2018
Publisher:
Универзитет у Београду, Фармацеутски факултет
Projects: