Primena multikriterijumskie optimizacije i koncepta dizanja kvaliteta u razvoju metoda tečne hromatografije pod ultravisonim pritiskom i micelarne tečne hromatografije za praćenje stabilnosti cilazaprila i hidrohlorotiazida
Multicriteria optimization and Quality by Design concept in development of ultrahigh pressure liquid chromatographic and micellar liquid chromatographic methods for investigation of cilazapril and hidrochlorothiazide stability
Authors
Šljivić, Jasmina
Contributors
Zečević, Mira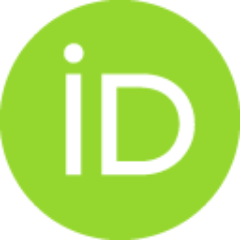 Otašević, Biljana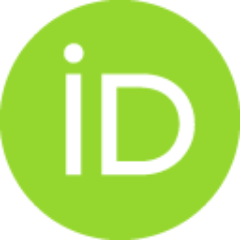 Protić, Ana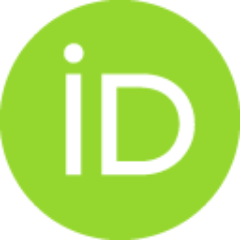 Malenović, Anđelija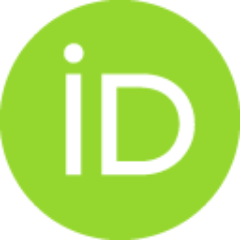 Uzunović, Alija
Doctoral thesis (Published version)

Abstract
Cilazapril je potentan dugodjelujući inhibitor angiotenzin-konvertirajućegenzima. On je prolijek cilazaprilata koji je ujedno i njegov aktivni metabolit.Hidrohlorotiazid je tiazidni diuretik koji inhibira reapsorpciju natrija i hlorida izbubrežnih tubula i istovremeno povećava izlučivanje kalija. Cilazapril i hidrohlorotiazidse koriste kao monoterapija, ali i u kombinaciji pri čemu pokazuju sinergističkiantihipertenzivni efekat.Procjena efikasnosti, kvaliteta i bezbijednosti farmaceutskog doziranog oblikapodrazumijeva ispitivanje njegove hemijske stabilnosti pri različitim uslovima čuvanja.Ovo se prvenstveno odnosi na stabilnost aktivnih farmaceutskih supstanci koja ovisi ohemijskoj strukturi, a ispituje se sprovođenjem studija forsirane degradacije. Cilj studijaforsirane degradacije je praćenje degradacionih proizvoda, utvrđivanje puteva njihovognastanka i razvoj stability-indicating metode.Simultano razdvajanje cilazaprila, hidrohlorotiazida i njihovih degradacionihproizvoda u toku j
...
edne hromatografske analize za što kraće vrijeme je veoma zahtjevanzadatak jer se ispitivani analiti značajno razlikuju po lipofilnosti i apsorpcionimkarakteristikama. Složenost ispitivanog sistema je zahtijevala primjenu metodologijemultikriterijumskog odlučivanja korištenjem centralnog kompozicionog dizajna iDerringer-ove funkcije poželjnih odgovora. Razvijena je gradijentna stabilityindicatingRP UHPLC metoda za razdvajanje cilazaprila, hidrohlorotiazida i njihovihdegradacionih proizvoda. Validacija optimizovane RP HPLC metode je izvršena u ciljupotvrde njene primjenljivosti u rutinskim analizama...
Cilazapril is a potent long-acting angiotensin-converting enzyme inhibitor. It is aprodrug of cilazaprilat which is also its active metabolite. Hydrochlorothiazide is athiazide diuretic which inhibits sodium and chloride reabsorption from kidney tubulesand simultaneously increases potassium secretion. Cilazapril and hydrochlorothiazideare used as monotherapy, but also in combination, showing a synergisticantihypertensive effect.The evaluation of efficiency, quality and safety of the pharmaceutical dosageform implies an investigation of its chemical stability under various storage conditions.This primarily relates to the stability of active pharmaceutical substances that depend onthe chemical structure which is tested by conducting a forced degradation study. Theaim of the forced degradation studies is the monitoring of degradation products,establishment of the paths of their formation and the development of stability-indicatingmethod.Simultaneous separation of cilazapril, hydrochloroth
...
iazide and their degradationproducts during one chromatographic analysis for a shorter time is a very demandingtask because the analyzed analytes differ significantly by lipophilicity and absorptioncharacteristics. The complexity of the investigated system required the application ofmulticriteria decision-making methodology using central composite design andDerringer's desirable responses function. A gradient stability-indicating RP UHPLCmethod was developed for the separation of cilazapril, hydrochlorothiazide and theirdegradation products. The validation of the optimized RP HPLC method was performedto confirm its applicability in routine analyzes...
Keywords:
cilazapril / cilazapril / hidrohlorotiazid / stability-indicating metoda / gradijentnaUHPLC / izokratska micelarna HPLC / multikriterijumska optimizacija / pretraga čvorovamreže / AQbD / indirektno modelovanje / testiranje robusnosti / hydrochlorothiazide / stability-indicating method / gradientUHPLC / isocratic micellar HPLC / multicriteria optimization / grid point search / AQbD / indirect modeling / robustness testing
Source:
Универзитет у Београду, 2019
Publisher:
Универзитет у Београду, Фармацеутски факултет