Ispitivanje uloge kalcijumovih kanala T-tipa u animalnom modelu postincinzionog bola
Investigation of the role of T-type calcium channels in an animal model of postincisional pain
Authors
Joksimović, Sonja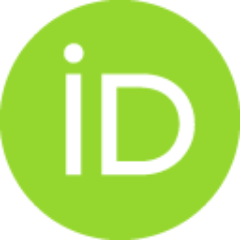 Contributors
Stepanović-Petrović, Radica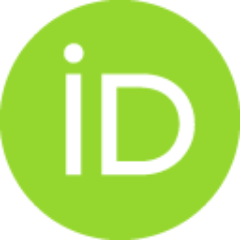 Todorović, Slobodan
Vučković, Sonja
Tomić, Maja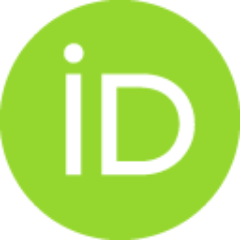 Micov, Ana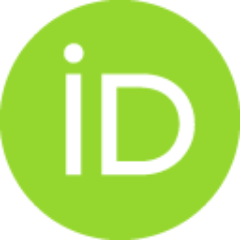 Doctoral thesis (Published version)

Abstract
Svrha studije: T-tip kalcijumovih kanala (T-kanal) je uključen u regulacijuneuronske ekscitabilnosti kako u fiziološkim, tako i u patološkim uslovima, kao štosu epilepsija i hronični bol. Poznato je da antagonisti T-kanala, uključujući ineurosteroide i njihove sintetske analoge, ublažavaju neuropatski bol. Ipak, uloga Tkanalanije ispitana u akutnom hirurškom modelu bola. Stoga je cilj našeg rada bioda se ispita: 1) pojava hiperekscitabilnosti senzornih neurona spinalnih gangliona ipromene u biofizičkim karakteristikama T-kanala u postincizionom modelu bola, 2)antinociceptivni efekat antagonista T-kanala (TTA-P2, epipregnanolona i njegovogsintetskog analoga 3β-OH) u postincizionom modelu bola, 3) uticajantinociceptivnih doza antagonista T-kanala na motornu spretnosteksperimentalnih životinja.Metode: Kao model postoperativnog bola korišćen je postincizioni model bola umiševa i pacova. U ovom modelu bola hiperalgezija je merena u testovima termičkei mehaničke nocicepcije. In vivo ispitiva
...
nje uloge T-kanala u razvoju nocicepcije upostincizionom modelu bola izvršeno je u miševa kod kojih je globalno obrisan genza CaV3.2 kalcijumov kanal (CaV3.2 KO), kao i u normalnih miševa (WT). Svi in vitroeksperimenti u ovom modelu bola izvršeni su na telima disociranih senzornihneurona spinalnih gangliona. Promene u ekscitabilnosti, uticaj T-kanala nahiperekscitabilnost senzornih neurona, kao i promene u biofizičkimkarakteristikama T-kanala su ispitane elektrofiziološkom metodom na celimćelijama. qRT-PCR, imunoblot i imunohistohemijska metoda su korišćene zaispitivanje promena u ćelijskoj ekspresiji T-kanala. Uticaj post-translacionihmodifikacija na funkcionalnost T-kanala ispitan je primenom metode imunoblotovau cilju utvrđivanja promena u ekspresiji USP5 enzima, zaduženog zadeubikvitinaciju CaV3.2 podtipa T-kanala. Uloga USP5 enzima ispitana je ubihejvioralnim testovima na pacovima i miševima kod kojih je privremeno sprečenaprodukcija USP5 enzima primenom shRNK-USP5 pre sprovođenja incizije. Uispitivanju uticaja smanjene produkcije USP5 enzima na biofizičke karakteristike T- kanala korišćeni suin vitroelektrofiziološki eksperimenti. Antihiperalgezijski efekat tat III-IV peptida, tretmana koji selektivno sprečava interakciju između USP5 enzima i CaV3.2 kanala, ispitan je u bihejvioralnim testovima u miševa. Antihiperalgezijski efekat antagonista T-kanala (TTA-P2, epipregnanolon i 3β-OH) je ispitivan u bihejvioralnim testovima u postincizionom modelu bola u pacova. Serija testova koji procenjuju motoričku sposobnost (hodanje po gredi, uzdignuta platforma i ravna površina pod uglom) korišćena je za procenu uticaja antinociceptivnih doza antagonista T-kanala na motornu spretnost pacova.Rezultati: 1) Hiperalgezija kod CaV3.2 KO miševa je trajala kraće u odnosu na WT miševe. Disocirana tela senzornih neurona spinalnih gangliona ispoljila su povećanu ekscitabilnost nakon incizije, koja je bila smanjena primenom selektivnog blokatora T-kanala. Gustina T-struja izmerena na telima senzorih neurona bila je povećananakon incizije, međutim qRT-PCR i metoda imunoblotova nisu registrovalepovećanje ekspresije T-kanala. S druge strane, imunohistohemijsko bojenje jepokazalo povećanje membranske frakcije T-kanala nakon incizije. Imunoblotanalizom tkiva spinalnih gangliona nakon incizije registrovano je povećanje USP5enzima. shRNK-USP5 signifikantno je smanjio hiperalgeziju u postincizionommodelu bola u WT miševa i pacova, ali ne i u CaV3.2 KO miševa. U istom modelu bolatat III-IV peptid je ispoljio antinociceptivni efekat u WT, ali ne i u CaV3.2 KO miševa.2)Intratekalna primenaTTA-P2, epipregnanolona i 3β-OH dovela je doantinociceptivnog dejstva u postincizionom modelu bola. U ovom modelu bola 3β-OH primenjen intraplantarno doveo je do skraćenja trajanja hiperalgezije. Takođe,nakon sistemske primene 3β-OH je doveo do hipnotičkog efekta, neophodnog zaizvođenje hirurške incizije, kao i do antinociceptivnog efekta tokompostoperativnog oporavka. 3) Antinociceptivne doze ispitivanih antagonista T-kanala nisu ispoljile značajan uticaj na motornu sposobnost pacova.Zaključak: U postincizionom modelu bola dolazi do pojave hiperekscitabilnosti senzornih neurona koja je delimično izazvana povećanjem struja koje potiču od T-kalcijumovih kanala. Ove promene nastaju kao posledica povećanja membranske ekspresije T-kanala, do koje dolazi usled deubikvitinacije pod uticajem povećanja ekspresije USP5 enzima. Izostanak efekta privremenog sprečavanja produkcije USP5 enzima u CaV3.2 KO miša, kao i efekat tat III-IV peptida ukazuju na specifičnost interakcije između ovog enzima i kanala. Brisanje gena za CaV3.2 kalcijumov kanal skraćuje vreme trajanja hiperalgezijeu postincizionom modelu bola što ukazuje na značaj ovih kanala u razvoju hiperalgezije. Antihiperalgezijski efekat antagonista T-kalcijumovih kanala, a posebno 3β-OH ukazuje na njihovu potencijalnu efikasnost u preventivnom i suportivnom tretmanu postoperativnog bola.
Background and aim: T-type Ca2+ channels (T-channels) are implicated in regulation of neuronal excitability under physiological conditions, as well as in pathological states, such as epilepsy and chronic pain. It is known that T-channel antagonists, including neurosteroids and their synthetic analogues, alleviate neuropathic pain. However, their role in acute postoperative pain is yet to beestablished. Therefore, the aim of our study was to investigate: 1) the changes in biophysicial properties of T-channels and their implication in alteration of peripheral sensory neurons' excitability arising from postincisional pain model, 2)antinociceptive potential of T-channel antagonists (TTA-P2, epipregnanolon and its synthetic analogue 3β-OH) in post-surgical pain model, 3) the influence of antinociceptive doses of T-channel antagonists on motor performance
...
in experimental animals.Methods:Incisional pain modelwas used to investigate the role of T-channels in post-surgical pain in both mice and rats. For behavioral experiments, hyperalgesiaassessment was examined with thermal and mechanical nociception tests. In vivoassessment of the role of T-channels in the development of nociception after surgical incision was performed on wild type as well as on mice with global knock-down of CaV3.2 isoform of T-calcium channel. All further in vitro experiments were performed on dissociated cell bodies of sensory neurons of dorsal root ganglia. The changes in excitability of peripheral sensory nociceptive neurons, the involvement of T-channels in hyperexcitability, as well as the changes in biophysical properties in T-channels were assessed using whole cell patch clamp electrophysiology technique. qRT-PCR, western blotting and immunohistochemsitry were used to investigate changes in celular expression of T-channels in incisional pain model. To study the role of posttranslational modifications on the functional properties of T-channels, western blot technique was used to asses the changes in USP5, an enzyme that promotes deubiquitination of CaV3.2 subtype of T-channels, in dorsal root ganglia of mice. Selective knock-down of USP5 with shRNA-USP5 before surgery was used to investigate its role in the development of post-surgical hyperalgesia in behavioral tests. Changes in biophysical properties of T-channels after USP5 downregulation were assessed using electrophysiology technique. The antihyperalgesic effect of tat III-IV peptide, treatment that selectively prevents interaction between USP5 and CaV3.2 T-channel, was assessed in behavioral tests in mice. Antihyperalgesic effect of T-channel antagonists (TTA-P2, endogenous neurosteroid epipregnanolone and synthetic analogue 3β-OH) were assessed in incisional pain model in behavioral tests in rats. Sensory motor battery of tests (plank, elevated platform and inclined plane) were used to assess the influence of antinociceptive doses of T-channel blockers on motor performance in rats.Results: 1) CaV3.2 KO mice exhibited shorter lasting postincisional hyperalgesia as compared to the WT mice. Dissociated cell bodies of sensory neurons exhibit increased excitability after incision, which can be ameliorated with T-channel blocker TTA-P2. Cell bodies of dissociated neurons exhibit increased T-currents after incision , however no apparent increase in protein production was detectable in qRT-PCR and western blot tests. On the other hand, immunohistochemistry showed an increase of membrane protein fraction of CaV3.2 T-channel. Western blot data from the tissue of dorsal root ganglia confirmed an increase in USP5 expression. Tat III-IV peptide significantly reduced hyperalgesia after the incision in WT but not in KO mice. 2)Intrathecal application ofTTA-P2, epipregnanolone and 3β-OH exerted antinociceptive effect in postincisional pain model.Intraplantar application of 3β-OH reduced the duration of hyperalgesia after incision. Also, 3β-OH applied systemically induced hypnotic effect necessary to produce anesthesia to perform incisional surgery, as well as antihyperlagesic effect during post-surgical recovery period in rats. 3) TTA-P2, epipregnanolon and 3β-OH did not influence motor performance of the rats.Conclusion: Increased T-currents partly contribute to the increased excitability of sensory neurons after surgical incision. Changes in T-currents are mediated due to the increased deubiquitinationof CaV3.2 channels via increased levels of USP5, leading to the increased membrane expression of the channel. The specificity of this mechanism is confirmed with the lack of antihyperalgesic effect of either selective knock-down of USP or treatment with tat III-IV in CaV3.2 KO mice. Also, succesful reduction of postincisional pain by T-channel blockers, 3β-OH in particular, may introduce a new therapeutic approach for the preemptive and supportive treatment of post-operative pain in humans.
Keywords:
T-kanali / T-channels / postincizioni bol / USP5 / deubikvitinacija / antagonisti Tkanala / neurosteroidi / modulacija bola / mehanizmi razvoja bola / incisional pain / USP5 / deubiquitination / T-channelantagonists / neurosteroids / pain modulation / mechanism of pain development
Source:
Универзитет у Београду, 2020
Publisher:
Универзитет у Београду, Фармацеутски факултет