Phenotypic and genetic properties of susceptible and multidrug-resistant Pseudomonas aeruginosa isolates in Southern Serbia
Fenotipska i genetička obilježja osjetljivih i višestruko otpornih izolata Pseudomonas aeruginosa u južnoj Srbiji
Authors
Milojković, Marko
Nenadović, Željka
Stanković, Slaviša
Božić, Dragana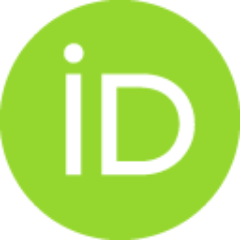 Stanković-Nedeljković, Nataša
Ćirković, Ivana
Petrović, Marija
Dimkić, Ivica
Article (Published version)

Abstract
Drug resistance of Pseudomonas aeruginosa is a leading problem in hospital infections. The aim of this study was to determine the best molecular genetic discrimination method for Pseudomonas spp. isolates among 94 outpatients and inpatients and see their grouping by phenotype characteristics (biofilm formation, frequency of serotypes, pigmentation, production of different class of beta-lactamases, and susceptibility to different antibiotic classes) and genotype. The most common serotypes were P1, P6, and P11, while co-productions of pyoverdine and pyocyanin were observed in 70 % of isolates. A total of 77.66 % isolates were mostly weak and moderate biofilm producers. Isolates were susceptible to colistin (100 %), aztreonam (97.87 %), imipenem (91.49 %), doripenem (90.43 %), and meropenem (84.04 %). MICs values confirmed susceptibility to ceftazidime and cefepime and singled out meripenem as the most effective inhibitor. Most isolates were resistant to aminoglycosides and fluoroquinolon
...
es. Only two isolates produced ESBL, eight were carbapenemase producers, and five isolates produced MBLs. Twenty-nine isolates were multidrug-resistant; 82.8 % of which produced both pigments, 58.3 % were non-typeable, while the P6 and P11 serotypes were equally distributed (16.7 %). Thirteen MDR isolates were strong enzyme producers. RAPD PCR analysis using primer 272 proved the best at discriminatory fingerprinting for Pseudomonas isolates, as it allocated 12 clusters. A correlation between DNA patterns and antibiotic resistance, production of pigments, serotypes distribution, and biofilm formation was not observed, and only confirmed higher genetic heterogeneity among P. aeruginosa isolates, which suggests that other molecular methods are needed to reveal potential relations between genotypic patterns and phenotypic characteristics.
Antibiotska rezistencija Pseudomonas aeruginosa vodeći je problem u bolničkim infekcijama. Cilj ovoga istraživanja bio je utvrditi najbolju diskriminatorno molekularno-genetičku metodu među 94 ambulantna i bolnička Pseudomonas spp. izolata kako bi se uvidjelo njihovo grupiranje u smislu različitih fenotipskih obilježja (stvaranje biofilma, učestalost serotipova, pigmentacija, proizvodnja različitih klasa beta-laktamaza i osjetljivost na različite skupine antibiotika) u skladu s genotipom. Najčešći serotipovi bili su P1, P6 i P11, a proizvodnja i pioverdina i piocijanina primijećena je kod 70 % izolata. Ukupno 77,66 % izolata uglavnom je iskazalo slabu i umjerenu proizvodnju biofilma. Izolati su bili osjetljivi na kolistin (100 %), aztreonam (97,87 %), imipenem (91,49 %), doripenem (90,43 %) i meropenem (84,04 %). Vrijednosti MIC-ova potvrdile su podložnost izolata ceftazidimu i cefepimu, a izdvojile su meropenem kao najučinkovitiji inhibitor. Većina izolata bila je otporna na amino
...
glikozid i fluorokinolon. Samo dva izolata proizvela su ESBL, osam izolata sintetiziralo je karbapenemaze, a pet izolata imalo je sposobnost proizvodnje MBL-a. Dvadeset devet izolata bilo je višestruko rezistentno na antibiotike, od kojih je 82,8 % proizvodilo oba pigmenta, 58,3 % bili su netipabilni, a serotipovi P6 i P11 bili su podjednako zastupljeni među njima (16,7 %). Trinaest MDR izolata bili su snažni proizvođači enzima. RAPD PCR analiza korištenjem 272 početnica pokazala se kao najbolja diskriminatorna metoda otiskom prsta (fingerprinting) za Pseudomonas izolate, izdvajajući čak 12 različitih klastera. U ovom istraživanju nije zabilježena povezanost između DNA obrazaca i otpornosti na antibiotike, proizvodnje pigmenata, distribucije serotipova i stvaranja biofilma, što potvrđuje puno veću genetičku heterogenost unutar samih izolata P. aeruginosa, pod čim se podrazumijeva uključivanje drugih molekularnih metoda u otkrivanju potencijalnih odnosa između genetičkih obrazaca i fenotipskih obilježja.
Keywords:
clinical isolates / multidrug resistance / phenotypic characteristics / RAPD PCR profiling / fenotipska obilježja / klinički izolati / RAPD PCR profiliranje / višestruka otpornost
Source:
Arhiv za higijenu rada i toksikologiju - Archives of Industrial Hygiene and Toxicology, 2020, 71, 3, 231-250
Funding / projects: