Hemijski i fizički pojačivači dermalne isporuke slabo rastvorljivih lekovitih supstanci: uporedna ispitivanja mikroemulzija, čvrstih i rastvorljivih mikroigala
Chemical and physical enharcens for dermal delivery of poorly soluble drugs: comparative study of microemulsions, solid and dissolvable microneedles
Authors
Bubić Pajić, Nataša
Contributors
Savić, Snežana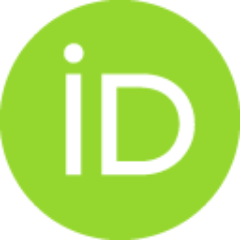 Vučen, Sonja
Pantelić, Ivana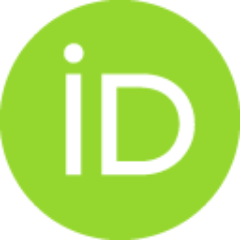 Škrbić, Ranko
Doctoral thesis (Published version)

Abstract
Primarni cilj istraživanja ove doktorske disertacije je bila procena mogućnosti da se razvojemi primenom mikroemulzija (kao opcije hemijskog inhensera penetracije) poboljša dermalnaisporuka slabo rastvorljivih lekovitih supstanci – adapalena (ADA) i sertakonazol-nitrata (SN), kojepripadaju različitim farmakoterapijskim grupama, imaju različite fizičkohemijske osobine iprimenjuju se u različitim terapijskim koncentracijama. Mikroemulzije su stabilizovane nejonskimsurfaktantima novije generacije – alkil poligukozidima (APG) ili polioksietilen(glicerol) estrimamasnih kiselina. U cilju komparativne procene doprinosa različitih vrsta nosača dermalnojraspoloživosti model leka, posebna pažnja je posvećena analizi sposobnosti različitih vrstamikroigala (fizički inhenseri penetracije) da pojačaju isporuku SN u kožu (čvrste silikonske vs.rastvorljive mikroigle).Rezultati su ukazali da se još uvek nedovoljno korišćeni APG surfaktanti i gliceret-7-kaprilat/kaprat mogu uspešno primeniti u formulaci
...
ji mikroemulzija. Razvijene (invertne)bikontinuirane mikroemulzije su se pokazale kao pogodni nosači za solubilizovanje ADA i SN, upogledu njihovih fizičkohemijskih osobina, bezbednosti i stabilnosti, i, najvažnije, u pogledunjihovog potencijala za poboljšanje dermalne isporuke ovih lekova in vitro. Dodatno, rastvorljivemikroigle su uspešno formulisane kao nosači za dermalnu isporuku teško rastvorljivog SN iobezbedile komparabilno deponovanje leka u koži kao mikroemulzije, međutim uz prisustvo invitro transdermalne isporuke dela primenjene doze leka. Sinergističko delovanje mikroigala imikroemulzija bilo je superiorno u odnosu primenu samog fizičkog i samog hemijskogpremošćivača barijere stratum corneum-a, bez značajnog povećanja permeacije leka.
The aim of this doctoral dissertation was to evaluate the possibility of using microemulsions(as chemical penetration inerters) for improvment of dermal delivery of a poorly soluble modeldugs having different physicochemical characteristics, belonging to different pharmacotherapeuticgroups, i.e. applied in different therapeutic concentrations (adapalene (ADA) and sertaconazolenitrate (SN)). Microemulsions were stabilized with newer nonionic surfactants - alkylpolygucosides (APG) or polyoxyethylene (glycerol) fatty acid esters. In order to compare thecontribution of different types of carriers to the enhancement of dermal availability of the modeldrug, a special attention has been paid to the assessment of microneedles ability to significantlyimprove delivery of SN into the skin (dissolvable vs. solid silicone microneedles).The obtained results showed that newer and so far insufficiently used APG surfactants andglycereth-7-caprylate/caprate can be successfully applied in the formulation
...
of microemulsions. Thedeveloped (invert) bicontinuous microemulsion formulations have proved to be suitable carriers forsolubilizing the investigated model drugs, in terms of their physicochemical properties, safetyprofile and stability, and, most importantly, their great potential of improving dermal delivery ofADA and SN in vitro. In addition, dissolvable microneedles were successfully fabricated as carriersfor dermal delivery o highly lipophilic SN and provided comparable drug deposition in the skin asmicroemulsions, but coupled with transdermal delivery of a portion of the administered drug dose.The synergistic action of microneedles and microemulsions was superior over the application eitherof physical or chemical enhancer alone, without reaching a significant increase in drug permeationas compared to the use of dissolvable microneedles.
Keywords:
mikroemulzije / microemulsions / mikroigle / adapalen / sertakonazol-nitrat / dermalna isporuka leka / pojačivači penetracije / microneedles / adapalene / sertaconazole nitrate / dermal drug delivery / penetration enhancers
Source:
Универзитет у Београду, 2020
Publisher:
Универзитет у Београду, Фармацеутски факултет
Funding / projects: