Omega-3 fatty acids in health and disease and dietary recommendations
Uloga, zdravstveni značaj i dijetarni izvori ω -3 masnih kiselina
Autori
Šobajić, Slađana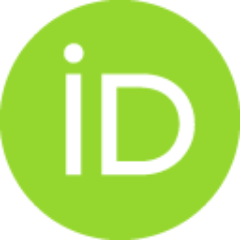 Članak u časopisu (Objavljena verzija)

Apstrakt
Fatty acids essential for humans are the only fatty adds from ω-6 (linoleic and arachidonic adds) and ω-3 dasses (a-linolenic, eicosapentaenoic and docosahexaenoic adds). Essential fatty adds are precursor of eicosanoids in the body. Eicosanoids are biologically active compounds that are mediators of many biochemical processes and have an important role in coordinating physiological interactions between cells. Eicosanoids derived from ω-3 fatty acids have different biological properties than those derived from ω-6 fatty adds, usually weaker and more beneficial for the human body. Essential fatty acids are also components of the phospholipids in the cell membrane bilayer affecting the cell's integrity and membrane's fluidity. The major polyunsaturated fatty adds in the brain and retina are arachidonic and docosahexaenoic acids. Docosahexaenoic add is essential for the normal function of rhodopsin, for the developing brain during intrauterine life and for the early development of the ner
...
vous system. An abundance of evidence suggests that increased intake of fish or long-chain ω-3 fatty adds have potentially beneficial effects on reducing the risk of heart disease but also have antiinflammatory and hypolipidemic propeties. The hypolipidemic effect of ω-3 fatty acids could be used in type 2 diabetes patients, but these findings are still under investigation. The best dietary sources of ω-3 fatty acids are soya and flexseed (a-linolenic acid) and fish oil (eicosapentaenoic and docosahexaenoic adds). In Yugoslavia per capita consumption of fish is 52 g per week, significantly less than recommended two fish meals per week. In whole day meals forpre-school and school children in whole-day facilities in Belgrade the content of ω-3 fatty acids was 220-230 mg in comparison to recommended 1-1.2 g per day.
Masne kiseline ω-3 i ω-6 serija u organizmu su prekurzori biološki aktivnih susptancija poznatih pod imenom eikozanoidi. Eikozanoidi su snažni medijatori mnogih biohemijskih procesa i imaju važnu ulogu u koordinisanju fizioloških interakcija među ćelijama, ali se međusobno eikozanoidi nastali iz masnih kiselina ω-3 i ω-6 serija razlikuju po intenzitetu, a ponekad i tipu efekata. Eikozanoidi nastali iz masnih kiselina ω-3 serije imaju blaže i po organizam povoljnije delovanje. EMK su u organizmu takođe deo strukturnih lipida, prvenstveno fosfolipida ćelijskih i supćelijskih membrana, gde utiču svojim fizičkim karakteristikama na osobine fluidnosti i propustljivosti membrana. Lipidi retine i centralnog nervnog sistema sisara od svih masnih kiselina sadrže najviše arahidonsku i dokozaheksaensku kiselinu. Dokozaheksaenska kiselina je važna ne samo za funkcionisanje i održavanje nervog sistema, već je potencijalno presudna iza prenatalni razvoj mozga. Danas postoji mnogo dokaza koji potrvđu
...
ju da povećan unos ω-3 masnih kiselina može da utiče na smanjenje rizika od srčanih oboljenja i vaskularnih poremećaja, ali i na ublažavanje simptoma i poboljšanje kliničke slike nekih autoimunih iinflamatomih poremećaja. Još se proučavaju efekti ω-3 masnih kiselina na smanjenje nivoa triglicerida kod pacijenata sa insulin-nezavisnim dijabetom. Masne kiseline ω-3 serije su posebno rasprostranjene u soji, lanenom semenu i lipidima riba sevemih mora. Eikozapentaenska i dokozaheksaenska kiselina se skoro isključivo nalaze u lipidima riba, mada se danas na tržištu mogu naći i brojni suplementi na bazi ribljeg ulja. U ishrani jugoslovenske populacije riba je zastupljena u prošeku sa 52 g nedeljno, što je prilično ispod preporučene vrednosti. U celodnevnim obrocima namenjenim deci predškoslog i školskog uzrasta u Beogradu ω-3 masne kiseline su bile zastupljene sa svega 220 do 230 mg dnevno (preporuka za taj uzrast iznosi 1 do 1.2 g).
Ključne reči:
ω-3 fatty acids / docohexaenoic acid / cardiovascular diseases / dietary sources / ω-3 masne kiseline / kardiovaskularna oboljenja / dijetarni izvori
Izvor:
Hrana i ishrana, 2002, 43, 3-6, 102-107
Izdavač:
Društvo za ishranu Srbije, Beograd