Practical issues in measuring the anticoagulant effect of direct oral anticoagulants
Praktični aspekti u određivanju antikoagulantnog dejstva direktnih oralnih antikoagulantnih lekova
Authors
Dopsaj, Violeta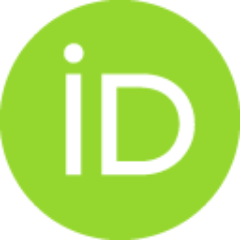 Article (Published version)

Abstract
The classical oral anticoagulants are increasingly being replaced in clinical practice by new antithrombotic drugs, which act by enabling direct inhibition of coagulation factor IIa (FIIa) or factor Xa (FXa). These drugs have multiple acronyms, including NOACs (new, non–vitamin K antagonist) or DOACs (direct oral anticoagulants), and currently include dabigatran (FIIa inhibitor), and rivaroxaban, apixaban, and edoxaban (FXa inhibitors). These drugs are approved for stroke prevention in patients with non-valvular atrial fibrillation and the prevention and treatment of venous thromboembolism. The "mantra" that DOACs do not require laboratory monitoring is not entirely correct because laboratory testing for drug effects is needed in many situations, because they influence hemostasis tests and in situations in which urgent measurement of DOACs is required. This should be very important to consider in the clinical situation for numbers of indications and increasing numbers of pati
...
ents on DOACs therapy. The main aim of this article is to provide practical issues to general laboratory testing for DOACs, as well as to help avoid diagnostic errors associated with hemostasis testing. The assays for DOAC quantification must be available in medical centers on a whole day basis, to facilitate optimal drug management in conditions when things go wrong or in urgent cases of immediate reversal of anticoagulation or appropriate administration of a specific antidote.
Nova generacija oralnih antikoagulantnih lekova omogućava direktnu inhibiciju FIIa ili FXa, i sve više zamenjuje klasične antikoagulanse u kliničkoj praksi za različita stanja. Ovi lekovi su označeni sa nekoliko akronima, uključujući NOAC, DOAC, i odnose se na nove (ne-vitamin K antagoniste) i direktne oralne antikoagulanse, a trenutno uključuju dabigatran (FIIa inhibitor), i rivaroksaban, apiksaban i edoksaban (FXa inhibitori) . Direktni oralni antikoagulantni lekovi odobreni su za prevenciju moždanog udara kod pacijenata sa ne-valvularnom atrijalnom fibrilacijom i za prevenciju i lečenje venskog tromboembolizma. "Mantra" da direktni oralni antikoagulantni lekovi ne zahtevaju laboratorijsko praćenje ne može se prihvatiti u mnogim kliničkim situacijama. Štaviše, pošto ovi lekovi "ne zahtevaju" laboratorijsko praćenje, neki kliničari su to prihvatili kao da ne utiču na testove u hemostazi. Postoji više situacija u kojima je potrebno rutinsko i hitno određivanje DOAC-a, pri čemu će se br
...
oj laboratorijskih zahteva povećavati u budućnosti jer sve više zamenjuju konvencionalne antikoagulanse za sve veći broj indikacija, kod sve većeg broja pacijenata. Glavni cilj ovog rada je da odgovori na praktična pitanja u opštem laboratorijskom ispitivanju DOAC-a, kao i da pomogne u uklanjanju i smanjenju dijagnostičkih grešaka povezanih sa ispitivanjem hemostaze. Testovi za kvantifikaciju DOAC-a moraju biti dostupni u medicinskim centrima 24 sata, kako bi se olakšalo optimalno lečenje u uslovima kada stvari pođu po zlu ili u hitnim slučajevima trenutnog ukidanja antikoagulantne terapije ili odgovarajuće primene specifičnog antidota.
Keywords:
DOACs / rivaroxaban / dabigatran / apixaban / laboratory monitoring / DOAC / rivaroksaban / dabigatran / apiksaban / laboratorijsko praćenje
Source:
Arhiv za farmaciju, 2020, 70, 5, 297-309
Publisher:
Beograd : Savez farmaceutskih udruženja Srbije