The current place of direct oral anticoagulants in the prevention/treatment of venous thromboembolism
Mesto direktnih oralnih antikoagulansa u prevenciji/lečenju venskog tromboembolizma
Authors
Tomić, Maja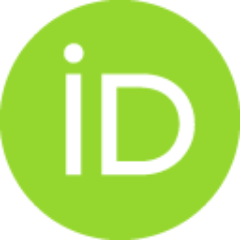 Article (Published version)

Abstract
Venous thromboembolism (VTE; includes deep venous thrombosis, DVT, and pulmonary embolism, PE) represents the third most common acute cardiovascular syndrome. Contemporary VTE management comprises primary prevention in high-risk patients, treatment of established VTE, and prevention of its recurrence (secondary prevention). Anticoagulants are the basis of VTE pharmacological prophylaxis and treatment. For several decades, parenteral (heparin and low-molecular-weight heparins, LMWHs) and oral anticoagulants (vitamin K antagonists, VKAs) have been the cornerstone of VTE prevention/treatment. The introduction of direct oral anticoagulants (DOACs: thrombin inhibitor dabigatran and Xa inhibitors rivaroxaban, apixaban, edoxaban, and betrixaban) markedly improved the management of VTE by overcoming many disadvantages of conventional anticoagulants. For primary VTE prevention in patients after total hip/knee arthroplasty, rivaroxaban, apixaban, and dabigatran are preferred over LMWH
...
s, due to comparable efficacy and safety, but favourable acceptability (avoided everyday injections). In other high-risk populations (other surgical patients, acutely ill medical patients), LMWHs are still the recommended option. Betrixaban is currently the only DOAC approved for VTE prophylaxis in medically ill patients during and after hospitalization. For acute VTE treatment and secondary prevention, DOACs (rivaroxaban, apixaban, edoxaban, and dabigatran) are recommended as the first-line therapy in the general population. DOACs proved to be similarly effective but safer than VKAs. In some specific populations, DOACs also seem to be advantageous over conventional treatment (patients with renal impairment, elderly, long-term secondary prevention in cancer patients). Currently, there is no data from randomized head-to-head comparative studies between the DOAC classes or representatives so the choice is made mainly according to patient characteristics and pharmacokinetic properties of the drug.
Venski tromboembolizam (VTE; uključuje duboku vensku trombozu, DVT i plućnu emboliju, PE) predstavlja treći najčešći akutni kardiovaskularni sindrom. Savremeno zbrinjavanje VTE uključuje primarnu prevenciju kod visokorizičnih pacijenata, lečenje uspostavljene VTE i prevenciju relapsa (sekundarna prevencija). Antikoagulansi su osnova farmakološke profilakse i lečenja VTE. Tokom nekoliko decenija su parenteralni (heparin i niskomolekularni heparini, LMWH) i oralni antikoagulansi (antagonisti vitamina K, VKA) bili kamen temeljac prevencije/lečenja VTE. Uvođenje direktnih oralnih antikoagulansa (DOAK: inhibitor trombina dabigatran i inhibitori Xa rivaroksaban, apiksaban, edoksaban i betriksaban) značajno je poboljšalo prevenciju i lečenje VTE prevazilaženjem mnogih nedostataka konvencionalnih antikoagulansa. Za primarnu prevenciju VTE kod pacijenata nakon totalne artroplastike kuka/kolena, rivaroksaban, apiksaban i dabigatran su u prednosti nad LMWH, zbog uporedive efikasnosti i bezbednost
...
i, ali i bolje prihvatljivosti za pacijenta (izbegavanja svakodnevnih injekcija). U ostalim populacijama visokog rizika (drugi hirurški pacijenti, pacijenti sa različitim akutnim oboljenjima), LMWH su i dalje preporučena profilaksa. Betriksaban je trenutno jedini DOAK odobren za profilaksu VTE kod akutno bolesnih pacijenata tokom i nakon hospitalizacije. Za akutni tretman VTE i sekundarnu prevenciju, DOAK (rivaroksaban, apiksaban, edoksaban i dabigatran) se preporučuju kao prva linija terapije u opštoj populaciji. DOAK su se pokazali slično efikasni, ali bezbedniji od VKA. U nekim specifičnim populacijama pacijenata DOAK takođe imaju prednost u odnosu na konvencionalnu antikoagulantnu terapiju (pacijenti sa oštećenjem bubrega, starije osobe, dugotrajna sekundarna prevencija kod kancerskih pacijenata). Trenutno ne postoje podaci iz studija direktnog poređenja između klasa ili predstavnika DOAKa, tako da se izbor uglavnom vrši prema karakteristikama pacijenta i farmakokinetičkim osobinama leka.
Keywords:
direct oral anticoagulants (DOACs) / venous thromboembolism (VTE) / deep vein thrombosis (DVT) / pulmonary embolism (PE) / direktni oralni antikoagulansi (DOAK) / venska tromboembolija (VTE) / duboka venska tromboza (DVT) / plućna embolija (PE)
Source:
Arhiv za farmaciju, 2020, 70, 5, 284-296
Publisher:
Beograd : Savez farmaceutskih udruženja Srbije