Serum endocan levels in relation to traditional and non-traditional anthropometric indices in adult population
Serumske vrednosti endokana u odnosu na tradicionalne i netradicionalne antropometrijske parametre u populaciji odraslih
Authors
Klisić, Aleksandra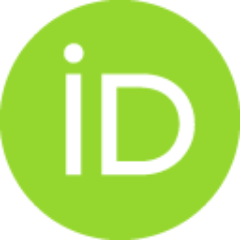 Kavarić, Nebojša
Spasojević-Kalimanovska, Vesna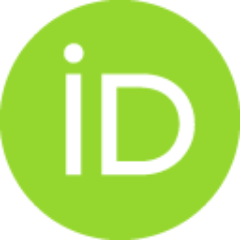 Kotur-Stevuljević, Jelena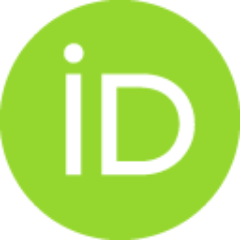 Ninić, Ana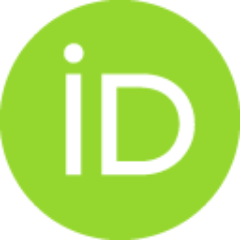 Article (Published version)

Abstract
Background:Association between endocan and non-traditional anthropometric indices, as distinct cardio -vascular disease risk factors, has not been examined inprevious studies. Endocan is a novel inflammationbiomarker with its higher levels involved in cardiometabolicdiseases development. Taking into consideration thatobesity is an independent risk factor for many cardio -metabolic diseases, we aimed to explore the relationshipbetween endocan levels and novel anthropometric indices i.e., body adiposity index (BAI), cardiometabolic index(CMI), a body shape index, body roundness index, conicityindex, lipid accumulation product index and visceraladiposity index and traditional ones i.e., waist circum -ference, hip circumference, body mass index, waist-to-height ratio and waist-to-hip ratio in adult population.Methods:A total of 177 participants were included.Anthropometric indices and biochemical parametres
...
weremeasured. Results:Univariate regression analysis demonstrated posi-tive correlations of endocan and almost all anthropometricdata. To explore independent associations of endocan andanthropometric parameters, the Model which fulfilled crite-ria for ordinal regression testing was created. Adjusted odds for BAI given in the Model (OR=1.120, 95% CI1.036–1.212, P=0.004), demonstrated that a rise in BAIby 1 unit increased the probability of higher endocan con-centration by 12%. As well, a rise in CMI for 1 unit,increased the probability for higher endocan levels for 2.6times (OR=2.599, 95% CI 1.006–6.712, P=0.049). Atotal of 20.1% of variation in endocan levels could beexplained by this Model.Conclusions:Non-traditional obesity indices, BAI and CMIindependently correlated with higher serum endocan levelsin adult population.
Uvod: Povezanost endokana sa netradicionalnim antropometrijskim parametrima, kao različitim faktorima rizika za kardiovaskularne bolesti, nije ispitivana u prethodnim studijama. Endokan je novi biomarker inflamacije, čije su veće vrednosti zabeležene kod kardiometaboličkih poremećaja. Znajući da je gojaznost nezavisan faktor rizika za mnoga kardiometabolička oboljenja, cilj je bio da se ispita povezanost endokana i novih antropometrijskih pokazatelja tj. indeks telesne gojaznosti (BAI), kardiometabolički indeks (CMI), indeks oblika tela, indeks zaokruženosti tela, indeks koniciteta, indeks produkata lipidne akumulacije i indeks visceralne gojaznosti i onih tradicionalnih tj. obim struka, obim kukova, indeks telesne mase, odnos obim struka/telesna visina, odnos obim struka/obim kukova u populaciji odraslih. Metode: Ukupno 177 ispitanika je učestvovalo u istraživanju. Mereni su antropometrijski i biohemijski parametri. Rezultati: Univarijantna regresiona analiza je pokazala pozitivnu kor
...
elaciju endokana i skoro svih ispitivanih antropometrijskih parametara. U cilju daljeg ispitivanja postojanja nezavisnih korelacija endokana i antropometrijskih parametara, kreiran je Model koji je zadovoljio kriterijume za ordinalnu regresiju. Prilagođeni Odds-ovi za BAI u Modelu (OR=1,120, 95% CI 1,036-1,212, P=0,004), su pokazali da je porast BAI za 1 jedinicu povećao verovatnoću za porast koncentracije endokana za 12%. Takođe, porast CMI za 1 jedinicu, povećao je verovatnoću za veće vrednosti endokana za 2,6 puta (OR=2,599, 95% CI 1,006-6,712, P=0,049). Ukupno 20,1% varijabiliteta u vrednostima koncentracije endokana može biti objašnjeno ovim Modelom. Zaključak: Netradicionalni pokazatelji gojaznosti, BAI i CMI su nezavisno povezani sa većim vrednostima endokana u populaciji odraslih.
Keywords:
cardiometabolic risk / endocan / inflammation / obesity / kardiometabolički rizik / endokan / inflamacija / gojaznost
Source:
Journal of Medical Biochemistry, 2021, 40, 1, 41-48
Publisher:
Belgrade: Society of Medical Biochemists of Serbia
Projects: