A Mechanistic In Vivo/Ex Vivo Pharmacokinetic-Pharmacodynamic Model of Tenofovir for HIV Prevention
Authors
Jayachandran, Priya
Garcia-Cremades, Maria
Vučićević, Katarina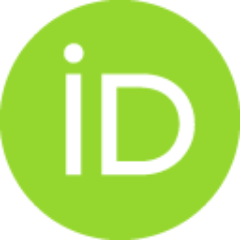 Bumpus, Namandjé
Anton, Peter
Hendrix, Craig
Savić, Radojka
Article (Published version)

Abstract
Defining tissue and plasma-specific prophylactic drug concentrations is central to pre-exposure prophylaxis product development for sexual transmission of HIV-1. Pharmacokinetic (PK) data from study RMP-02/MTN-006 comparing single dose oral tenofovir disoproxil fumarate with single and multiple dose rectal tenofovir (TFV) gel administration in HIV-1 seronegative adults was used to construct a multicompartment plasma-rectal tissue population PK model for TFV and tenofovir-diphosphate (TFVdp) in plasma and rectal tissue. PK data were collected in five matrices: TFV (plasma, rectal tissue homogenate), TFVdp (peripheral blood mononuclear cells, rectal mononuclear cells (MMCs), rectal tissue homogenate). A viral growth compartment and a delayed effect compartment for p24 antigen expression measured from an ex vivo explant assay described HIV-1 infection and replication. Using a linear PK/pharmacodynamic model, MMC TFVdp levels over 9,000 fmol/million cells in the explant assay provided appa
...
rent viral replication suppression down to 1%. Parameters were estimated using NONMEM version 7.4.
Source:
CPT: Pharmacometrics and Systems Pharmacology, 2021, 10, 179-187
Publisher:
American Society for Clinical Pharmacology and Therapeutics
Projects:
Pre- Clinical/Clinical HIV Topical Microbicide Program (U19 AI AI060614)
Microbicide Trials Network Laboratory Center (UM1 AI106707)
Bill and Melinda Gates Foundation (Contract ID OPP1099837)
Johns Hopkins University Center for AIDS Research (P30 AI042855)
P.J. was supported by grant T32 GM007546 from the National Institute of General Medical Sciences (NIGMS).