On Frankincense (Olibanum, Boswellia spp., Burseraceae)
O tamjanu (Olibanum, Boswellia spp., Burseraceae)
Authors
Maksimović, Zoran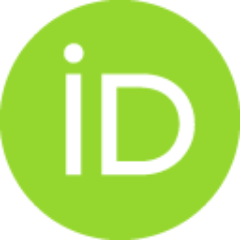 Article (Published version)

Abstract
Boswellia species (Burseraceae) are trees or shrubs whose area of distribution covers the wide geographic area between North Africa and India. After incision, their bark produces oleo-gum resin known as frankincense (Olibanum). In traditional medicine, frankincense is often used for medical treatment of arthritis, asthma, ulcerative colitis, coughs, sores, and wound healing. Various frankincense preparations are marketed almost exclusively as dietary supplements. Indian frankincense, or Olibanum indicum, is official in the European Pharmacopoeia. The major components of frankincense are boswellic acids, among which the most important and abundant is 3-O-acetyl-11-keto-β-boswellic acid (AKBA). AKBA is a 5-lipoxygenase inhibitor with anti-inflammatory and anti-arthritic effects. Besides, frankincense contains essential oil, whose composition greatly depends on the biological source, as well as arabinogalactans and glycoproteins. In small clinical t
...
rials, certain benefits of various frankincense preparations have been demonstrated in cases of ulcerative colitis, bronchial asthma, mild symptoms of irritable bowel syndrome, and various disorders of osteo-muscular system. However, for collagenous colitis and Crohn's disease remission maintenance, the evidence is ambiguous or negative. AKBA-containing extract was found advantageous in patients with osteoarthritis, and to some extent with rheumatoid arthritis. Almost all the trials had serious flaws in experimental design, such as insufficient sample size and/or incomplete reporting of data. For any clinical recommendation of frankincense preparations, larger and better-designed studies are needed.
Vrste roda Boswellia (Burseraceae) su žbunovi ili nisko drveće, čiji areal rasprostranjenja obuhvata veliki geografski prostor između severne Afrike i Indije. Nakon zasecanja, njihova kora oslobađa oleogumirezinu, koja je poznata pod nazivom tamjan (Olibanum). U tradicionalnoj medicini, koristi se u lečenju artritisa, astme, ulcerativnog kolitisa, kašlja i ozleda. Različiti preparati tamjana se u prometu nalaze gotovo isključivo u obliku dodataka ishrani (dijetetskih suplemenata). Indijski tamjan ili Olibanum indicum je oficinalan u Evropskoj farmakopeji. Glavni sastojci tamjana su bosvelinske kiseline, među kojima je najznačajnija i najzastupljenija 3-O-acetil-11-keto-b-bosvelinska kiselina (AKBA). AKBA je inhibitor 5-lipoksigenaze i ispoljava antiinflamatorni i antiartritički efekat. Pored toga, tamjan sadrži etarsko ulje, čiji sastav u velikoj meri zavisi od biološkog izvora, kao i arabinogalaktane i glikoproteine. Malim kliničkim studijama je potvrđen izvestan pozitivan efekat razn
...
ih preparata tamjana na ulcerativni kolitis, bronhijalnu astmu, blage simptome sindroma iritabilnog kolona i poremećaje koštano-mišićnog sistema. Međutim, kod kolagenoznog kolitisa ili za održanje remisije Kronove bolesti, dokazi su nejasni ili izostaju. Ekstrakt bogat AKBA se pokazao efikasnim kod pacijenata sa osteoartritisom i, u izvesnoj meri, reumatoidnim artritisom. Skoro sva objavljena klinička ispitivanja su imala ozbiljne nedostatke u eksperimentalnom dizajnu, kao što su mala veličina uzorka i nekompletno objavljivanje eksperimentalnih podataka. Neophodne su veće i bolje dizajnirane studije kako bi se ostvarile preporuke za primenu u kliničkoj praksi.
Keywords:
Boswellia / frankincense / boswellic acids / anti-inflammatory / tamjan / bosvelinske kiseline / antiinflamatorno delovanje
Source:
Arhiv za farmaciju, 2021, 71, 1, 1-21
Publisher:
Beograd : Savez farmaceutskih udruženja Srbije