Food additives – risk analysis and legislation
Prehrambeni aditivi – analiza rizika i regulativa
Authors
Stanković, Ivan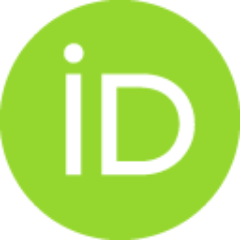 Zrnić-Ćirić, Milica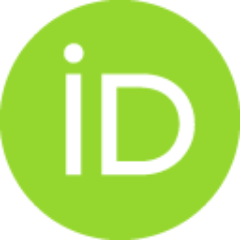 Article (Published version)

Abstract
Food additive is any substance not normally consumed as a food, the intentional addition of which to food for a technological purpose results in it or its by-products becoming a component of such foods. The use of each new additive is preceded by a risk analysis consisting of three interrelated components: risk assessment, risk management and risk communication. At the international level in the Codex Alimentarius system, risk assessment is performed by the Joint (FAO/WHO) Expert Committee on Food Additives (JECFA) and risk management by Codex Alimentarius Commission (CAC) that, based on the results of the risk assessment, prepares international standards and recommendations that Member States incorporate into national regulations. At the level of the European Union (EU), risk assessment is performed by the European Food Safety Authority (EFSA) as a basis for risk management by the European Commission (EC) that prepares food additive legislation, and member
...
states authorities responsible for official control of additives on the market. Risk communication takes place between all stakeholders including academia, food producers and consumers. The regulation on additives in the Republic of Serbia is fully harmonized with the EU legislation in this area.
Prehrambeni aditiv je svaka supstanca koja se normalno ne koristi kao sastojak hrane, a koja se iz tehnoloških razloga namerno dodaje hrani u toku proizvodnje, prerade, pripreme, obrade, pakovanja, transporta ili čuvanja, tako da direktno ili indirektno preko svojih međuproizvoda postaje sastojak hrane. Upotrebi svakog aditiva prethodi analiza rizika koja se sastoji od tri međusobno povezane komponente: procene rizika, upravljanja rizikom i komunikacije o riziku. Na međunarodnom nivou u sistemu Codex Alimentarius-a procenu rizika radi Zajednički (FAO/WHO) ekspertski komitet za prehrambene aditive (JECFA) koji priprema hemijske specifikacije, vrši procenu izloženosti i kvantitativnu procenu bezbednosti upotrebe aditiva u hrani, a upravljanje rizikom radi Komisija Codex Alimentarius (CAC) koja na bazi rezultata procene rizika priprema međunarodne standarde i preporuke za upotrebu aditiva koje zemlje članice ugrađuju u nacionalne propise. Na nivou Evropske Unije (EU) procenu rizika radi E
...
vropsko telo za bezbednost hrane (EFSA), a upravljanje rizikom Evropska komisija (EC) koja donosi propise, kao i nadležna ministarstva zemalja članica koja sprovode službenu kontrolu. Komunikacija o riziku odvija se između svih zainteresovanih strana uključujući i akademske krugove, proizvođače i konzumente hrane. Regulativa o aditivima u Republici Srbiji harmonizovana je sa regulativom EU u ovoj oblasti.
Keywords:
Food additives / food flavourings / Codex Alimentarius / European Food Safety Authority / prehrambeni aditivi / prehrambene arome / Evropsko telo za bezbednost hrane
Source:
Arhiv za farmaciju, 2021, 71, 1, 22-34
Publisher:
Beograd : Savez farmaceutskih udruženja Srbije