Anthropometric, strength, endurance and flexibility characteristics of male elite ice climbers and sport climbers
Anthropometrische, kraft-, ausdauer-und flexibilitätsmerkmale männlicher elite-eiskletterer und sportkletterer
Authors
Vujić, Siniša
Mirkov, D.
Dikić, N.
Küpper, Thomas
Totić, S.
Đoković, A.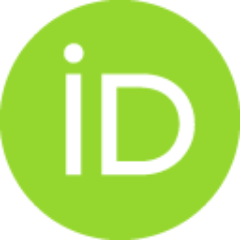 Radivojević, N.
Anđelković, M.
Oblaković, B.J.
Baralić, Ivana
Manovski, K.
Article (Published version)

Abstract
Objective: Purpose of this study was to compare elite male ice climbers and sport climbers for their anthropometry, muscular strength, endurance, and flexibility. Although there is a certain overlap between these two activities, sport climbing, which recently became an Olympic discipline, has been studied significantly more than the ice climbing. Hence, the second aim was to indirectly determine whether sport climbing training processes and nutrition can be beneficial for the ice climbing athletes. › Methods: 23 male ice climbers of the Ice Climbing World Cup 2010 in Saas Fee (Switzerland) who all reached the final round were compared to 23 elite male sport climbers, which refers to "on sight" climbing grade of VII+/6b (UIAA/French) or higher. Measurements included anthropometry, three different tests for flexibility, two for strength and two for endurance. › Results: Ice climbers have more fat in the trunk region (Fat%-T), have significantly less handgrip strength in both hands, as we
...
ll as strength to mass ratio (SMR) of the dominant hand. In the test "foot raise", ice climbers showed significantly less flexibility. › Conclusion: Results indicate that ice climbers have not only higher body fat percentage, probably as an adaption to cold environment but also lower strength and flexibility than sport climbers. With such data, we can conclude that sport climbing training protocols for development of strength, endurance and flexibility can be potentially beneficial to ice climbers.
Ziel: Ziel dieser Studie war es, männliche Elite-Eisk letterer und Sportk letterer hinsichtlich ihrer Anthropometrie, Muskelkraft, Ausdauer und Flexibilität zu vergleichen. Das zweite Ziel war zu bestimmen, ob Trainingsprozesse und Ernährung auf der Grundlage von Untersuchungen an Sportk letterern auch für Eiskletterer von Vorteil sein können.›Methoden: 23 männliche Eisk letterer des Ice Climbing World Cup 2010 in Saas Fee (Schweiz), die alle in die Finalrunde kamen, w urden mit 23 männlichen Elite-Sportkletterern verglichen, die "on sight" einen K lettergrad von V II+/6b (UIA A/French) oder hö-her aufw iesen. Die Messungen umfassten die Anthropometrie, drei verschiedene Tests für Flexibilität, zwei für K raft und zwei für Ausdauer.›Ergebnisse: Eisk letterer haben mehr Fett im Rumpf bereich (Fat%-T), signifikant weniger Handgriff kraft in beiden Händen sowie Kraft-zu-Masse-Verhältnis (SMR) der dominanten Hand. Eiskletterer zeigten deutlich weniger Flexibilität imHüftbereich.›Sch
...
lussfolgerung: Die Ergebnisse zeigen, dass Eisk letterer nicht nur einen höheren Körperfettanteil haben, wahrscheinlich als Anpassung an eine kalte Umgebung, sondern auch eine gerin-gere Kraft und Flexibilität als Sportkletterer. Sportkletter-Trai-ningsprotokolle können zur Entw ick lung von Kraft, Ausdauer und Flexibilität für Eisk letterer potenziell von Vorteil sein.
Keywords:
Handgrip strength / Measurements / Nutrition / Training processes / Training protocol / Trainingsprozess / Ernährung / Handkraft / Messungen / Trainingsprotokoll
Source:
Deutsche Zeitschrift fur Sportmedizin, 2021, 72, 2, 75-80
Publisher:
Dynamic Media Sales Verlag