Association of bone fracture type and degree of callus formation with leptin concentration in children with long bone fractures
Povezanost tipa preloma kosti i stepena formiranja kalusa sa koncentracijom leptina kod dece sa prelomima dugih kostiju
Authors
Paunović, Zoran
Stanojević, Ivan
Abazović, Džihan
Rakić, Mia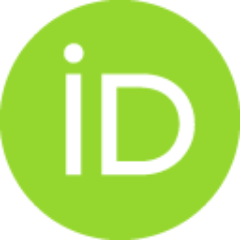 Stanković, Nikola
Đukić, Mirjana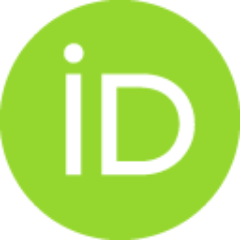 Milutinović, Sanja
Starčević, Srđan
Šupić, Gordana
Vojvodić, Danilo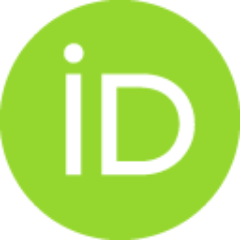 Kovačević, Milena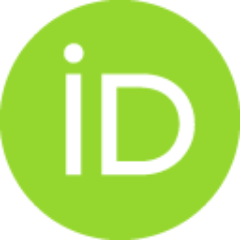 Marić, Dušan
Article (Published version)

Abstract
Background/Aim. Recent studies indicate that adipokines have an important role in bone physiology and pathology. Recent data indicate that adipokine leptin functions as a regulator of bone growth at multiple levels, systemically and locally. So far, it has been shown that leptin influences bone volume and bone mineral density in a population with metabolic and/or hormonal abnormality. Data concerning leptin values in non-obese children with fractures are scarce. Methods. This study included 93 non-obese children with long bone fractures (LBF), 14 children with short bone fractures (SBF), and 19 healthy children. Leptin concentration was determined in two blood samples (day 0 and day 21) and analyzed according to gender, fracture type, anatomical localization of the fracture, fracture topography, callus formation, and the healing outcome. Results. Children with LBF demonstrated significantly increased leptin levels compared to the control group (both day 0/day 21). In the control group,
...
girls had significantly more leptin than boys. Leptin value was significantly influenced by anatomical localization since boys and girls with humerus fracture and girls with femur fracture had the highest average leptin concentration in the initial sample. Boys with incomplete callus formation had the highest leptin concentration (both day 0/day 21), significantly elevated compared to boys' samples in the control group, boys' samples with an intermediary and well-formed callus, and also increased compared to the initial samples of girls with incomplete callus. Better callus formation in girls was associated with an increment of leptin concentrations in the second over the initial sample. Girls with partially and satisfactorily formed callus had significantly increased leptin concentration in the second sample (day 21) compared to the boys' group. Conclusion. Leptin concentration was significantly increased (both samples) in children with LBF compared to children with SBF and corresponding controls. Leptin concentration was highly influenced by gender. High blood leptin concentrations in boys or low leptin concentrations in girls immediately upon fracture could be used to identify groups of children with incomplete callus formation.
Uvod/Cilj.Novijestudije pokazuju da adipokini imaju važnu ulogu u fiziologiji i patologiji kostiju. Takođe, najnoviji podaci pokazuju da adipokin leptin funkcioniše kao regulator rasta kostiju sistemski i lokalno. Pokazano je da leptin utiče na volumen kostiju i mineralnu gustinu kostiju u populaciji sa metaboličkom i/ili hormonskom abnormalnošću. Podaci o vrednostima leptina kod negojazne dece sa frakturama su oskudni. Metode. U ovu studijubil a su uključena93 negojazna deteta sa prelomima dugih kostiju (LBF), 14 dece sa prelomima malih kostiju (SBF) i 19 zdrave dece. Koncentracija leptina određena je u 2 uzorka krvi (0. danai 21 . dana) i analizirana prema polu, tipu frakture, lokalizaciji anatomske frakture, topografiji frakture, formiranju kalusa i ishodu zarastanja.Rezultati.Deca sa LBF imala su značajnopovećane nivoeleptina u poređenju sa kontrolnom grupom u oba uzorka krvi ( 0. dana/21 . dana). U kontrolnoj grupi devojčice su imale značajn
...
o više nivoe leptina od dečaka. Na vrednost leptina značajno je uticala anatomska lokalizacija, jer su dečaci i devojčice sa prelomom humerusa i devojčice sa prelomom femura imali najveću prosečnu koncentraciju leptina u početnom uzorku. Dečaci sa nepotpuno for miranim kalusom imali su najveću koncentraciju leptina (u oba uzorka, 0. dana/21. dana),značajno višuu odnosu na kontrolne uzorke dečaka, uzorke dečaka s intermedijarnim i dobro formiranim kalusom, a takođe višu u odnosu na koncentracije leptina u početnim uzorcima djevojčica s nepotpunim kalusom. Bolje formiranje kalusa kod devojčica je bilo povezano sa poveć anjem koncentracije leptina u drugom (21. dan) u odnosu na početni uzorak(0. dan). Devojčice sa delimično i zadovoljavajuće formiranim kalusom imale su značajno višu koncentraciju leptina u drugom uzorku (21. dan ) u odnosu na grupu dečaka. Zaključak. Koncentracija leptina je značajno povećana (u oba uzorkakrvi ) kod dece sa LBF u poređenju sa decom sa SBF i odgovarajućim kontrolama. Koncentracija leptina je zavisna od pola. Visok nivo leptina u krvi kod dečaka ili niska koncentracija leptina kod devojčica odmah nakon preloma može se koristiti za identifikaciju grupa dece sa nepotpunim formiranjem kalusa.
Keywords:
Prognosis / Bone / Bony callus / Child / Fractures / Gender / Humeral fractures / Leptin / Radius fractures / Tibial fractures / Ulna fractures / prelomi humerus / prelomi radijus / prelomi tibija / prelomi ulna / deca / leptin / kalus / pol / prognoza
Source:
Vojnosanitetski pregled, 2021, 78, 2, 192-201
Publisher:
Belgrade : Military Medical Academy, INI