Moderate radioprotective role of zeolite in rats
Umerena radioprotektivna uloga zeolita kod pacova
Аутори
Pavlović, Miloš
Đukić, Mirjana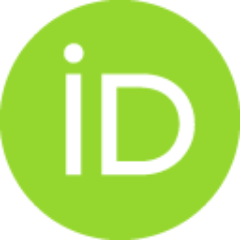 Vojvodić, Danilo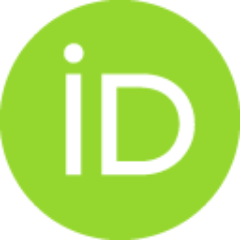 Ninković, Milica
Stevanović, Ivana
Đurić, Ana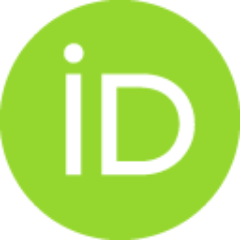 Stanojević, Boban
Чланак у часопису (Објављена верзија)

Апстракт
Background/Aim. Exposure of living organisms to γ- radiation results in the overproduction of free radicals. The aim of the study was to test if the subacute administration of micronized zeolite (MZC) accomplishes radioprotective role based on the evaluation of the status of oxidative stress (OS) in the brain and 8-hydroxyguanosine (8-OH-dG) in the plasma of the rats exposed to the single γ-ray irradiation of 2 and/or 10 Gray (Gy). Methods. Wistar rats were on a four-week normal or 5% MZC supplemented diet and af- terward exposed to the single γ-ray irradiation of 2 and 10 Gy. Groups of rats were: a) on a normal diet (the control group, and 2Gy and 10Gy groups); b) on 5% MZC supple- mented diet (the control group – MZC, MZC + 2Gy, and MZC + 10Gy groups). We measured malondialdehyde (MDA), glutathione (GSH) total, and activity of total super- oxide dismutase (tSOD) and manganese superoxide dis- mutase (MnSOD) in vulnerable brain regions (cerebellum, hipp
...
ocampus, and cerebral cortex) and 8-OH-dG in plasma. Results. Lower MDA was found in the MZC+2Gy and MZC+10Gy groups compared to the 2Gy and 10Gy groups. Activity od total SOD was higher in the MZC+10Gy group than in the 10Gy one. GSH was the highest in the 10Gy group. Compared to the control group, 8-OH-dG was extremely higher in groups radiated with 10 Gy regardless of a diet, but slightly lower in the MZC+2Gy and 2Gy groups. Conclusion. Subacute MZC pretreatment accomplished partial radioprotective effect in irradiated rats compared to non-irradiated rats, based on suppressed SOD activity at 2 Gy, and reduced brain MDA when exposed to 2 Gy and 10 Gy.
Uvod/Cilj. Izlaganje živih organizama gama zračenju re- zultira hiperprodukcijom slobodnih radikala. Cilj istraživanja je bio da se ispita da li subakutna ishrana dopunjena sa 5% mikronizovanog zeolita (MZC) ispoljava radiozaštitnu ulogu na osnovu statusa oksidativnog stresa (OS) u mozgu i 8- hidroksiguanozina (8-OH-dG) u plazmi pacova izloženih pojedinačnim dozama jonizujućeg zračenja od 2 i 10 Gray (Gy). Metode. Wistar pacovi su bili na četvoronedeljnoj normalnoj ishrani ili ishrani obogaćenoj sa 5% MZC, posle čega su bili izloženi pojedinačnom jonizujućem zračenju od 2 Gy, odnosno 10 Gy. Grupe pacova bile su: a) gru pa pacova na normalnoj ishrani (kontrolna grupa i grupe 2Gy i 10Gy); b) grupa pacova na ishrani obogaćenoj sa 5% MZC (kontrolna grupa – MZC i grupe MZC+2Gy i MZC+10Gy). Meren je malondialdehid (MDA), glutation (GSH) i aktivnost ukupne (tSOD) i mangan superoksid dizmutaze (MnSOD) u osetljivim strukturama mozg
...
a (cerebelum, hipokampus i cerebralni korteks), a 8-OH-dG u plazmi. Rezultati. Biomarker MDA je bio niži u MZC+2Gy i MZC+10Gy grupama, u odnosu na grupe 2Gy i 10Gy. Aktivnost ukupne SOD je bila viša u grupi MZC+10Gy, u odnosu na grupu 10Gy. Najviši nivo GSH bio je u grupi 10Gy. U pređenju sa kontrolnom grupom, 8- OH-dG je bio izuzetno viši u grupama ozračenim sa 10 Gy, bez obzira na dijetetski režim i niži u grupama MZC+2Gy i 2Gy. Zaključak. Pacovi koji su bili na režimu ishrane obogaćene sa 5% MZC bili su delimično zaštićeni od zračenja, shodno redukovanoj moždanoj aktivnosti SOD pri 2 Gy i sniženom nivou MDA pri izlaganju zračenju od 2 i 10 Gy.
Кључне речи:
Oxidative stress / Brain / Ionizing / Plasma / Radiation / Rats / Zeolites / mozak / stress / oksidativni / plazma / zračenje / jonizujuće / pacovi / zeoliti
Извор:
Vojnosanitetski Pregled, 2021, 78, 7, 760-768
Издавач:
Belgrade: Military Medical Academy, INI
Пројекти: