Acidosis, cognitive dysfunction and motor impairments in patients with kidney disease
Аутори
Imenez Silva, Pedro H.
Unwin, Robert
Hoorn, Ewout J.
Ortiz, Alberto
Trepiccione, Francesco
Nielsen, Rikke
Pešić, Vesna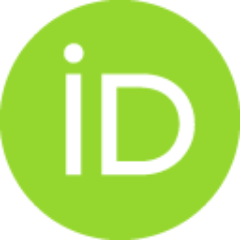 Hafez, Gaye
Fouque, , Denis
Massy, Ziad A.
De Zeeuw, Chris I.
Capasso, Giovambattist
Wagner, Carsten
Чланак у часопису (Објављена верзија)

Апстракт
Metabolic acidosis, defined as a plasma or serum bicarbonate concentration <22 mmol/L, is a frequent consequence of chronic kidney disease (CKD) and occurs in ~10-30% of patients with advanced stages of CKD. Likewise, in patients with a kidney transplant, prevalence rates of metabolic acidosis range from 20% to 50%. CKD has recently been associated with cognitive dysfunction, including mild cognitive impairment with memory and attention deficits, reduced executive functions and morphological damage detectable with imaging. Also, impaired motor functions and loss of muscle strength are often found in patients with advanced CKD, which in part may be attributed to altered central nervous system (CNS) functions. While the exact mechanisms of how CKD may cause cognitive dysfunction and reduced motor functions are still debated, recent data point towards the possibility that acidosis is one modifiable contributor to cognitive dysfunction. This review summarizes recent evidence for an associa
...
tion between acidosis and cognitive dysfunction in patients with CKD and discusses potential mechanisms by which acidosis may impact CNS functions. The review also identifies important open questions to be answered to improve prevention and therapy of cognitive dysfunction in the setting of metabolic acidosis in patients with CKD.
Кључне речи:
acidosis / chronic kidney disease / cognitive dysfunction / klotho / motor function
Извор:
Nephrology Dialysis Transplantation, 2022, 37, supplement 2, ii4-ii12
Финансирање / пројекти:
COST Action CA19127-Cognitive Decline in Nephro-Neurology: European Cooperative Target (CONNECT).
Swiss National Science Foundation–financed NCCR Kidney.
FIS/Fondos FEDER [PI18/01366, PI19/00588, PI19/00815, DTS18/00032, ERA-PerMed-JTC2018 (KIDNEY ATTACK AC18/00064 and PERSTIGAN AC18/00071, ISCIII-RETIC REDinREN RD016/0009)], Sociedad Española de Nefrología, FRIAT and Comunidad de Madrid en Biomedicina B2017/BMD-3686 CIFRA2-CM.