Ispitivanje kvalitativnih i kvantitativnih karakteristika lipoproteina visoke gustine i njihove povezanosti sa markerima dislipidemije i metaboličkog sindroma:
The assessment of qualitative and quantitative characteristics of high-density lipoproteins and their associations with markers of dyslipidemia metabolic syndrome
Authors
Janać, Jelena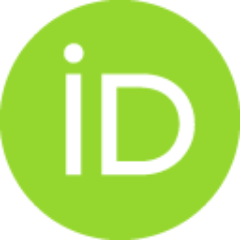 Contributors
Jelić-Ivanović, Zorana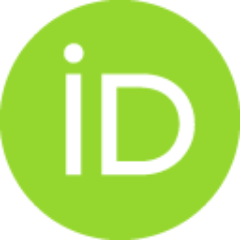 Dimitrijević Srećković, Vesna
Zeljković, Aleksandra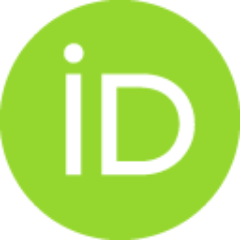 Doctoral thesis (Published version)

Abstract
Metabolizam, struktura i funkcionalnost lipoproteina visoke gustine (high-densitylipoproteins-HDL) su blisko povezani. Procenom kvalitatitvnih karakteristika HDL čestica se možedobiti detaljniji uvid u njihovu ateroprotektivnu aktivnost. U ovom istraživanju su ispitanekarakteristike HDL čestica kod metaboličkog sindroma (MS) i pridruženih stanja koja predstavljajufaktore rizika za razvoj kardiovaskularnih bolesti (KVB). Uvid u remodelovanje HDL čestica jeomogućen određivanjem relativne zastupljenosti pojedinačnih HDL subfrakcija, aktivnosti markeraremodelovanja: lecitin-holesterol-acil transferaze (lecithin–cholesterol acyltransferase-LCAT) iholesterol-estar transfernog proteina (cholesteryl ester transfer protein-CETP), kao i koncentracijeCETP. Antioksidativna funkcija HDL čestica je procenjena određivanjem paraoksonazne aktivnostiparaoksonaze 1 (PON1) i koncentracije PON1 i paraoksonaze 3 (PON3). Stepen oksidativnemodifikacije antiaterogenih lipoproteinskih čestica je ispitan određiv
...
anjem koncentracijeoksidovanog HDL (OxHDL). Dodatno su određene koncentracije serumskog amiloida A (SAA),leptina i adiponektina. Radi potvrde prisustva nealkoholne masne bolesti jetre (non-alcoholic fattyliver disease-NAFLD) je izračunat indeks masne jetre (fatty liver index-FLI). Dodatno. karakteristikeHDL čestica su ispitane kod različitih metaboličkih fenotipova gojaznih i ispitanika sa prekomernomtelesnom masom.Kod ispitanika sa MS su utvrđeni: dominacija manjih HDL subfrakcija, povišena aktivnostLCAT i koncentracija CETP. U grupi ispitanika sa MS su takođe uočeni povišena koncentracijaOxHDL i vrednosti odnosa OxHDL/HDL-holesterol. Analizom karakteristika HDL čestica u odnosuna prisustvo pojedinačnih komponenti MS je utvrđeno remodelovanje u korist povećanezastupljenosti malih HDL subfrakcija u kategorijama ispitanika sa sniženom koncentracijom HDLholesterola,hipertrigliceridemijom i povećanim obimom struka. Snižena koncentracija PON3 jeuočena kod ispitanika sa sniženom koncentracijom HDL-holesterola i povećanim obimom struka.Povišene vrednosti odnosa OxHDL/HDL-holesterol su utvrđene u kategorijama ispitanika sasniženom koncentracijom HDL-holesterola, hipertrigliceridemijom i povišenom glukozom našte.Aktivnost LCAT je bila značajan prediktor povišenih vrednosti FLI. Odnos OxHDL/HDL-holesterolje bio značajan prediktor metabolički nezdravog fenotipa u kategorijama gojaznih i ispitanika saprekomernom telesnom masom. Korelacionom analizom u celoj grupi ispitanika je utvrđeno da jeodnos leptin/adiponektin je bio u pozitivnoj korelaciji sa relativnom zastupljenošću malih HDLčestica i negativno sa koncentracijom PON3. Aktivnost LCAT je pozitivno korelirala sakoncentracijom triglicerida, relativnom zastupljenošću malih HDL čestica i odnosomleptin/adiponektin.U ovom istraživanju su utvrđene izmenjene kvalitativne karakteristike HDL čestica kod MS ipridruženih stanja. Dominacija manjih HDL subfrakcija i povišen stepen oksidativne modifikacijeHDL čestica su pokazatelji izmenjenih kvalitativnih odlika HDL čestica u uslovima višestrukihmetaboličkih fakora rizika za KVB koji su prisutni kod MS. Dokazana je pozitivna veza izmeđuaktivnosti LCAT, kao markera remodelovanja HDL čestica, sa faktorima rizika za KVB: prisustvomMS i visokim vrednostima FLI, kao surogat markerom NAFLD. Izmenjene strukturne karakteristikeHDL čestica, izražene kroz povišen stepen oksidativne modifikacije, mogu biti dodatni pokazateljnarušenog metaboličkog zdravlja gojaznih i ispitanika sa prekomernom telesnom masom. Sve ovopokazuje da promenjene kvalitativne osobine antiaterogenih lipoproteina kod MS i srodnih stanjamogu biti dodatni element dislipidemije i faktor rizika za razvoj kardiometaboličkih komplikacija.
High-density lipoproteins (HDL) metabolism, structure, and functionality are interrelated.Evaluation of HDL qualitative characteristics could give a more detailed insight into itsatheroprotective activity. In this study, we evaluated HDL characteristics in subjects with metabolicsyndrome (MS) and related conditions associated with higher risk for cardiovascular diseases (CVD).HDL particles remodeling was evaluated by estimating the relative proportion of each HDLsubfraction, the activity of remodeling markers: lecithin–cholesterol acyltransferase (LCAT) andcholesteryl ester transfer protein (CETP), and CETP concentration. HDL antioxidative function wasassessed through the determination of paraoxonase activity of paraoxonase 1 (PON1), as well asPON1 and paraoxonase 3 (PON3) concentrations. Oxidative modification of HDL particles wasestimated as oxidatively modified HDL (OxHDL) concentration. Additionally, the concentrations ofserum amyloid A (SAA), leptin and adiponectin were measured.
...
Fatty liver index (FLI) was used asa surrogate marker for the presence of non-alcoholic fatty liver disease (NAFLD). In addition, HDLcharacteristics were evaluated in different metabolic phenotypes in the categories of overweight andobese subjects.Domination of smaller HDL subfractions, elevated LCAT activity, and CETP concentration,as well as increased OxHDL concentration and OxHDL/HDL-cholesterol ratio, were observed insubjects with MS. The analysis of HDL characteristics in the presence of individual MS componentsrevealed remodeling in favor of smaller HDL subfractions in subjects with low HDL-cholesterol,hypertriglyceridemia, and elevated waist circumference. We found lower PON3 concentration insubjects with low HDL-cholesterol and elevated waist circumference. Increased OxHDL/HDLcholesterolratio was found in subjects with low HDL-cholesterol, hypertriglyceridemia, and elevatedfasting glucose. LCAT activity was positively associated with FLI. OxHDL/HDL-cholesterol ratiowas a significant predictor of the metabolically unhealthy phenotype in overweight and obesesubjects. In the entire group of subjects, leptin/adiponectin ratio correlated positively with the relativeproportion of small HDL particles, and negatively with PON3 concentration. LCAT activitycorrelated positively with triglyceride concentration, relative proportion of small HDL particles, andleptin/adiponectin ratio.In this study, altered qualitative HDL characteristics in subjects with MS and relatedconditions were observed. Domination of smaller HDL subfractions and increased degree of HDLoxidative modification in subjects with MS indicate impaired HDL qualitative characteristics in thepresence of multiple metabolic CVD risk factors associated with the presence of MS. LCAT activitywas positively associated with the CVD risk factors: the presence of MS and elevated FLI values i.e.the presence of NAFLD. Altered HDL structural features, observed as an increased degree of HDLoxidative modification, can be an additional indicator of the metabolically unhealthy phenotype ofoverweight and obese subjects. Altered qualitative characteristics of antiatherogenic lipoproteins mayrepresent additional components of dyslipidemia and cardiometabolic diseases risk factor in MS andrelated conditions.
Keywords:
lipoproteini visoke gustine; metabolički sindrom; indeks masne jetre;metabolički nezdrav fenotip; lipoproteinske subfrakcije; lecitin-holesterol-acil transferaza;holesterol-estar transferni protein; paraoksonaza 1; paraoksonaza 3 / high-density lipoproteins; metabolic syndrome; fatty liver index; metabolicallyunhealthy phenotype; lipoprotein subfractions; lecithin–cholesterol acyltransferase; cholesteryl estertransfer protein; paraoxonase 1; paraoxonase 3
Source:
Универзитет у Београду, 2021
Publisher:
Универзитет у Београду, Фармацеутски факултет