Uticaj magnezijuma na ponašanje, neuroendokrine i poromene na miokardu uzrokovane hiperaktivnošću osovine hipotalamus-hipofiza-nadbubreg kod pacova
Effects of magnesium on behavior, neuroendocrine and changes in myocardium induced by hyperactivity of the hypothalamic-pituitary- adrenal axis in rats
Authors
Petrović, Jelena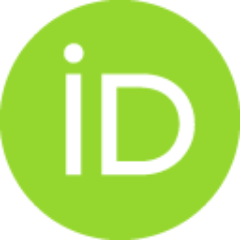 Contributors
Pešić, Vesna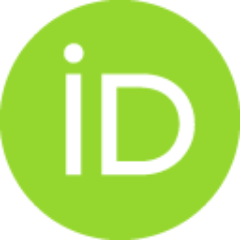 Ingelman-Sundberg, Magnus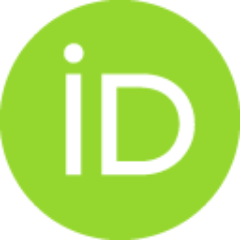 Labudović Borović, Milica
Pejušković, Bojana
Jukić, Marin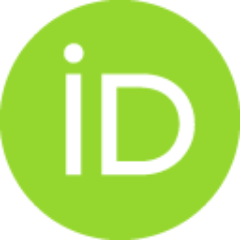 Doctoral thesis (Published version)

Abstract
Depresija pogađa 322 miliona ljudi u svetu i jedan od neurobioloških mehanizama koji doprinosi manifestaciji je hiperaktivnost ose hipotalamus-hipofiza-nadbubreg (HPA). Rizik za nastanak kardiovaskularnih oboljenja je dvostruko povišen kod depresivnih osoba. Poznato je da deficit magnezijuma (Mg) može indukovati hiperaktivnost HPA ose. Cilj istraživanja bio je da se u modelu depresije rezistentne na triciklične antidepresive, indukovane ACTH tretmanom (10 μg/dan, 21 dan) ispitaju bihejvioralni efekti primene Mg (300 mg magnezijuma/L vode za piće, 28 dana) i uticaj na parametre HPA osovine i neurogeneze kod pacova. Drugi cilj bio je da se ispitaju kardioprotektivni efekti Mg i uticaj na proliferaciju kardiomiocita. Treći cilj bio je da se odrede in vitro efekti ACTH u trodimenzionalnom modelu sferoida humanih kardiomiocita. Rezultati istraživanja su pokazali da je u modelu depresije rezistentne na triciklične antidepresive Mg ostvario anksiolitički i antidepresivni efekat kod mužjaka Wi
...
star pacova. Mg je suprimirao hiperaktivnost HPA ose, što se manifestovalo smanjenjem nivoa kortikosterona i IL- 6 u plazmi. Pored toga, Mg je delovao inhibitorno na proliferaciju fibroblasta i endotelnih ćelija, ali i deponovanje endomizijalnog kolagena u srcu, indukovanih ACTH tretmanom. Takođe, ACTH i Mg su delovali stimulatorno na proliferaciju kardiomiocita. U in vitro modelu, visoka koncentracija ACTH nije uticala na apoptozu, ali je indukovala porast ATP u kardiomiocitima. Rezultati ukazuju da antidepresivni efekat Mg nastupa zahvaljujući supresiji hiperaktivnosti HPA ose i stimulaciji neurogeneze. Magnezijum deluje i kardioprotektivno i inhibira razvoj fibroze miokarda, indukovane primenom ACTH. U modelu sferoida, visoka koncentracija ACTH izaziva hipertrofiju kardiomiocita.
Depression affects 322 million people worldwide and one of the underlying neurobiological mechanisms involves hyperactivity of the hypothalamic-pituitary-adrenal (HPA) axis. People who suffer from depression show a two-fold increased risk of cardiovascular disease. Studies have shown that magnesium deficiency can provoke HPA axis hyperactivity. The aim of our research was to examine the effects of Mg treatment (300 mg/L, 28 days) on behavioral changes and parameters of HPA axis and neurogenesis in rats, in a model of depressive-like behavior induced by chronic administration of adrenocorticotropic hormone (10 μg/day, 21 days) and resistant to tricyclic antidepressants. Our second aim was to explore cardioprotective effects of Mg, as well as changes in cardiomyocyte proliferation. The third aim was to investigate in vitro effects of ACTH exposure on human cardiomyocytes in a 3D model of spheroids. Results have shown that Mg exerts anxiolytic and antidepressant effects in male Wistar rat
...
s, in a model of depressive-like behavior resistant to tricyclic antidepressants. Furthermore, Mg supressed proliferation of fibroblasts and endothelial cells and endomysial collagen deposition evoked by ACTH treatment. ACTH and Mg treatment promoted cardiomyocyte proliferation. In our in vitro model, exposure to high ACTH concentration did not alter level of cardiomyocyte apoptosis, however, an increase in ATP was observed. Mg exerts anxiolytic- and antidepressant-like effects and possible underpinning mechanisms involve attenuated HPA axis hyperactivity and increase in neurogenesis. Moreover, Mg attenuates ACTH-evoked cardiac fibrosis in rats, whereas in vitro exposure to high concentrations of ACTH induces changes that potentially reflect cardiomyocyte hypertrophy.
Keywords:
magnezijum, adrenokortikotropni hormon, depresivni poremećaj, HPA osovina, neurogeneza, model hiperaktivnosti HPA osovine/depresivnog ponašanja, depresija rezistentna na terapiju, fibroza miokarda, proliferacija kardiomiocita, model sferoida / magnesium, adrenocorticotropic hormone, depressive disorder, HPA axis, neurogenesis, model of HPA axis hyperactivity/depressive behavior, treatment resistant depression, cardiac fibrosis, cardiomyocyte proliferation, spheroid model
Source:
Универзитет у Београду, 2021
Publisher:
Универзитет у Београду, Фармацеутски факултет
Funding / projects: