Indirect estimation of reference intervals for thyroid parameters using advia centaur XP analyzer
Indirektna procjena referentnih intervala za parametre štitne žlijezde upotrebom advia centaur XP analizatora
Authors
Mirjanić-Azarić, Bosa
Milinković, Neda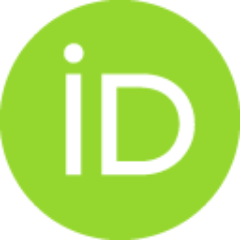 Bogavac-Stanojević, Nataša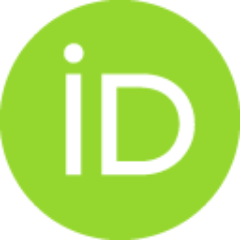 Avram, Sanja
Stojaković-Jelisavac, Tanja
Stojanović, Darja
Article (Published version)

Abstract
Background: The aim of this study was to determine the reference intervals (RIs) for thyroid stimulating hormone (TSH), free thyroxine (FT4), free triiodothyronine (FT3) and FT3/FT4 ratio using indirect methods. Methods: We analyzed 1256 results TSH, FT4 and FT3 collected from a laboratory information system between 2017 and 2021. All measurements were performed on a Siemens ADVIA Centaur XP analyzer using the chemiluminescent immunoassay. We calculated the values of the 2.5th and 97.5th percentiles as recommended by the IFCC (CLSI C28-A3). Results: The RIs derived for TSH, FT4, FT3 and FT3/FT4 ratio were 0.34–4.10 mIU/L, 11.3–20.6 pmol/L, 3.5–6.32 pmol/L and 0.21–0.47, respectively. We found a significant difference between calculated RIs for the TSH and FT4 and those recommended by the manufacturer. Also, FT3 values were significantly higher in the group younger than 30 years relative to the fourth decade (5.26 vs. 5.02, p=0.005), the fifth decade (5.26 vs. 4.94, p=0.001), the sixth
...
decade (5.26 vs. 4.87, p<0.001), the seventh decade (5.26 vs. 4.79, p<0.001) and the group older than 70 years old (5.26 vs. 4.55, p<0.001). Likewise, we found for TSH values and FT3/FT4 ratio a significant difference (p <0.001) between different age groups. Conclusions: The establishing RIs for the population of the Republic of Srpska were significantly differed from the recommended RIs by the manufacturer for TSH and FT4. Our results encourage other laboratories to develop their own RIs for thyroid parameters by applying CLSI recommendations.
Uvod: Cilj ove studije bio je da se odrede referentni intervali (RI) tireotropnog hormona (TSH), slobodnog tiroksina (FT4), slobodnog trijodotironina (FT3) i odnosa FT3/FT4 indirektnom metodom procene referentnih intervala. Metode: Analizirali smo 1256 dobijenih vrednosti TSH, FT4 i FT3 u periodu između 2017. i 2021. godine. Rezultate smo uzeli iz laboratorijskog informacionog sistema. Sva merenja su izvedena na Siemens ADVIA Centaur XP analizatoru pomo}u hemiluminiscentnih imunohemijskih testova. Izračunali smo vrednosti 2,5-og i 97,5-og percentila prema preporuci IFCC-a (CLSI C28-A3). Rezultati: Procenjeni RI za TSH, FT4, FT3 i odnos FT3/FT4 bili su 0,34-4,10 mIU/L; 11,3-20,6 pmol/L; 3,5-6,32 pmol/L i 0,21-0,47. Utvrdili smo značajnu razliku između izračunatih RI za TSH i FT4 i onih koje preporučuje proizvođač. Takođe, vrednosti FT3 bile su značajno ve}e u grupi mlađoj od 30 godina u odnosu na četvrtu deceniju (5,26 vs. 5,02; p = 0,005), petu deceniju (5,26 vs. 4,94; p = 0,001), šest
...
u deceniju (5,26 vs. 4,87; p<0,001), sedmu deceniju (5,26 vs. 4,79; p<0,001) i grupu stariju od 70 godina (5,26 vs. 4,55; p<0,001). Isto tako, za vrednosti TSH i odnos FT3/FT4 pronašli smo značajnu razliku (p <0,001) između različitih dobnih grupa. Zaključak: Procenjene vrednosti referentnih intervala za TSH i FT4 za stanovništvo Republike Srpske značajno su se razlikovale od preporučenih RI od strane proizvođača. Naši rezultati podstiču druge laboratorije da izrade sopstvene RI za parametre štitne žlezde primenom CLSI preporuka.
Keywords:
indirect methods / reference intervals / thyroid parameters / referentni intervali / indirektne metode / parametri štitne žlezde
Source:
Journal of Medical Biochemistry, 2022, 41, 2, 238-245
Publisher:
Society of Medical Biochemists of Serbia