Interprofesionalno obrazovanje studenata zdravstvenih nauka ‐ prva iskustva na Univerzitetu u Beogradu
Interprofessional education of health sciences students ‐ the first experience at the University of Belgrade
Authors
Đukić-Ćosić, Danijela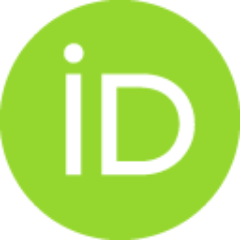 Tadić, Ivana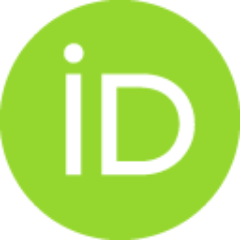 Vezmar Kovačević, Sandra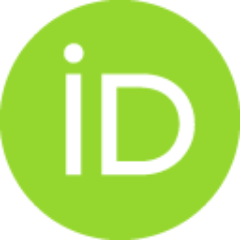 Radović, Katarina
Parojčić, Jelena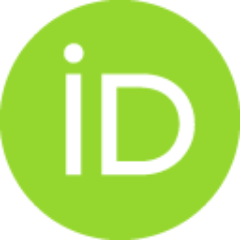 Tasić, Ljiljana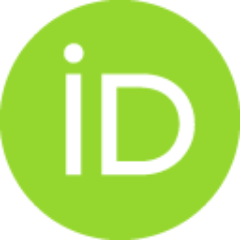 Conference object (Published version)

Abstract
Interprofesionalno obrazovanje (IPO) predstavlja jednu od ključnih reformi u obrazovanju zdravstvenih profesionalaca preporučenih u cilju jačanja zdravstvenog sistema. Ovaj važan pedagoški pristup razvija zdravstvene profesionalce za pružanje zdravstvene zaštite u zajedničkom okruženju, budući da interprofesionalni timovi poboljšavaju kvalitet pružene zdravstvene usluge, smanjuju finansijske troškove lečenja i umanjuju mogućnost medicinske greške. U ovom radu predstavljamo prvo iskustvo IPO na fakultetima zdravstvenih nauka Univerziteta u Beogradu. Zajednički izborni predmet "Interprofesionalno obrazovanje" realizovan je na Medicinskom fakultetu, Farmaceutskom fakultetu i Stomatološkom fakultetu tokom školske 2017/2018 godine. Nastavu je pohađalo ukupno 69 studenata sa četiri studijska programa: Medicina (10), Farmacija (26), Dentalna Medicina (17) i Sestrinstvo (16). Interprofesionalne grupe studenata (n=6) sastojale su se od studenata završnih godina navedenih zdravstvenih profilakoj
...
i imaju specifična znanja, veštine i sposobnosti. Nastava je organizovana on‐line (e‐platforma) i on‐site u okviru radionica. Na tri radionice, interprofesionalni timovi studenata razmatrali su kliničke slučajeve pacijenta sa akutnim koronarnim sindromom, pacijenta sa dijabetesom i slučaj gerijatrijskog pacijenta. Radionice su vodili moderatori ‐ nastavnici i saradnici sva tri fakulteta. Praćenjem procesa nastave i evaluacije studenata zapaženo je da su studenti bili veoma zainteresovani za ovakav vid učenja, ali bi trebalo da se bolje pripreme za radionice(deo nastave na e–platformi) jer IPO zahteva efikasnu komunikaciju, jasno razumevanje uloga i dinamike tima, kao i sposobnost za efikasno rešavanje konflikta. Inteprofesionalne grupe studenata su sumirale svoja zapažanja i ekspertizu karakterističnu za svoju profesiju i komunicirale kao tim za pružanje optimalne nege pacijenta u svakom analiziranom kliničkom slučaju. Međutim, pojedini nastavnici u ulozi moderatora izveli su individualne procene pacijenta što ne predstavljaIPO. Ova iskustva ukazuju na buduće korake razvoja IPO na Univerzitetu u Beogradu u smislu edukacije moderatora radionica i boljeg razumevanjakoncepta i cilja IPO.
Interprofessional education (IPE) is one of the key health education reforms recommended to strengthen health systems. It is an important pedagogical approach to develop health sciences students to provide patient care in a collaborative team environment. Interprofessional teams enhance the quality of patient care, lower costs, and reduce medical errors. In this paper, we present the first experience ofIPE at the faculties of health sciences of University of Belgrade. The joint elective subject "Interprofessional education" was conducted at the Faculty of Medicine, Faculty of Pharmacy and School of Dental Medicine during the school year 2017/2018. The subject was attended by a total of 69 students from the four study programs: Medicine (10), Pharmacy (26), Dental Medicine (17) and Nursing (16). Interprofessional student groups (n=6) were composed of students from the different study programs who have specialized knowledge, skills, and abilities. Teaching and learning was organized on‐l
...
ine (e‐ platform) and on‐situ through joint workshops. In three workshops, students examined clinical cases of a patient with acute coronary syndrome, a patient with diabetes, and a geriatric patient case. The workshops were facilitated by academic staffs of all three faculties. Through monitoring of the process of teaching and evaluation of students, it was observed that students were very interested in this type of learning, but should be better prepared for the workshop because interprofessional practice requires effective communication, clear understanding of roles and team dynamics, as well as ability to effectively resolve conflict. Interporfessional student groups were synthesizing their observations and profession‐specific expertise to collaborate and communicate as a team for optimal patient carein each clinical case considered. However, some teachers in the role of facilitators carried out individual assessments of a patient that does not represent an interprofessional education. These experiences indicate future steps of development of IPE at the University of Belgrade in terms of educating facilitators and better understanding of concept and goal of IPE.
Source:
Arhiv za farmaciju, 2018, 68, 3, 794-795
Publisher:
Beograd : Savez fakmaceutskih udruženja Srbije
Note:
VII kongres farmaceuta sa međunarodnim učešćem, Beograd 10-14.oktobar 2018 / VII Serbian Congress of Pharmacy with International Participations, October 10th-14th, 2018, Belgrade